Collins doesn't want Mets to fixate on hitting homers
Offense displaying plenty of power this spring, but skipper says line drives are key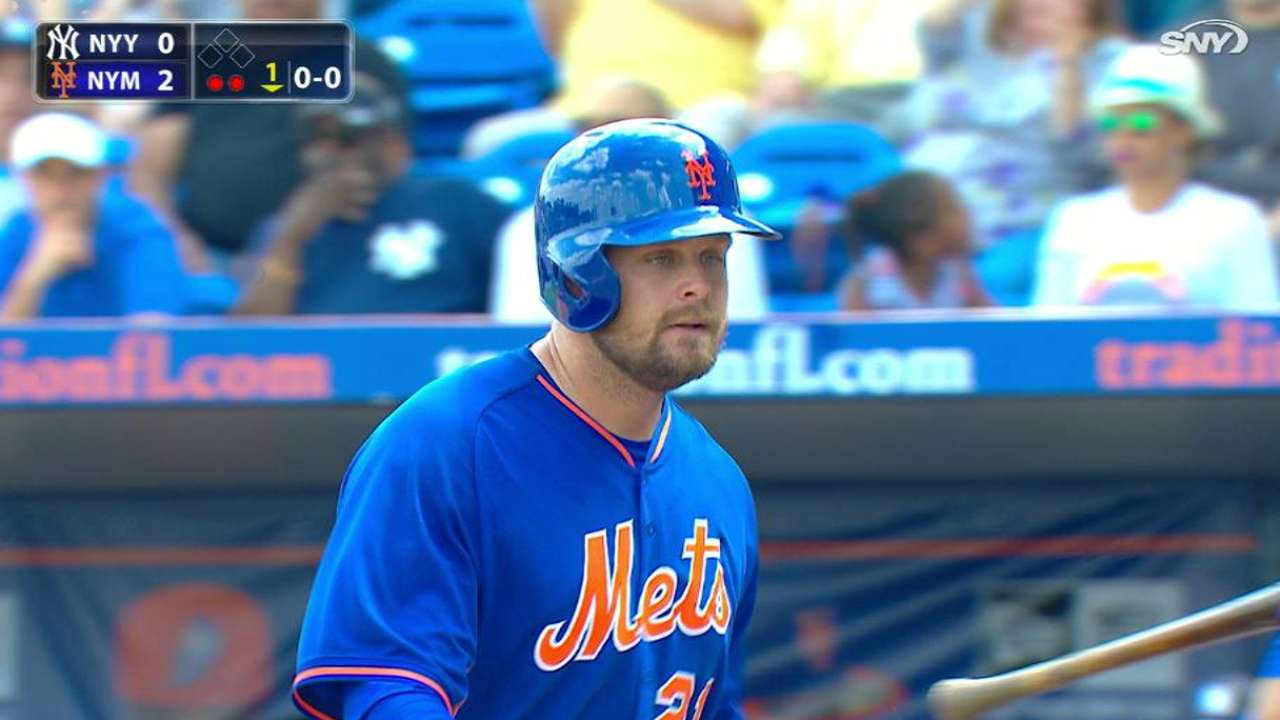 PORT ST. LUCIE, Fla. -- Even before the Mets get back to Citi Field, where the fences have been moved in, there have been signs that the lineup could be more powerful this season. Four more homers in Sunday's 6-0 Grapefruit League win over the Yankees at Tradition Field gave them 23 in the first 20 Grapefruit League games. Free-agent acquisition Michael Cuddyer has four, an encouraging sign for a team that hit just 125 all last season.
Terry Collins digs the long ball as much as anybody. But the Mets manager doesn't want his hitters to become fixated on home runs, either.
"There's been so much stress on power in the game today and I understand that. I get that," he said. "But we play in a big park, even though we've made some changes. So you have to be a hitter first and let the power worry about itself. If you go up there trying to hits balls out in our ballpark, especially in the early spring when that wind is blowing, you're just going to beat yourself up.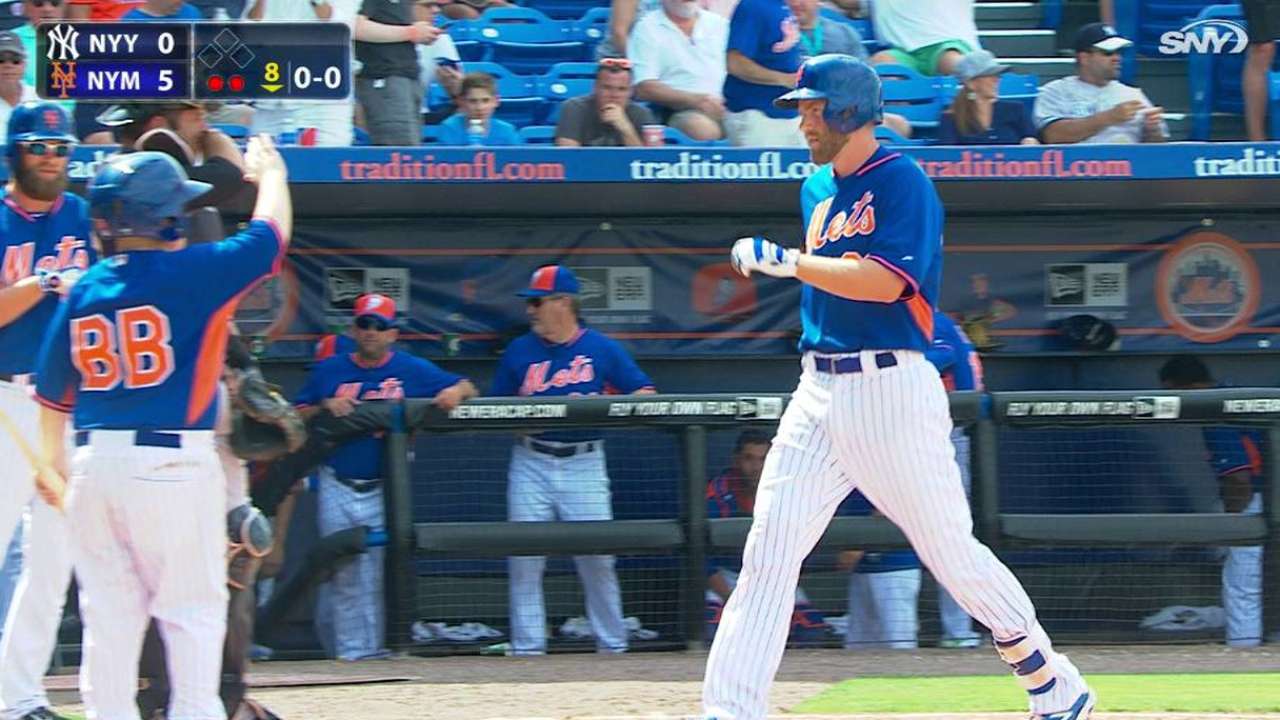 "So go with some line drives. Try to backspin some balls and see what happens. We've got some guys in our lineup [Daniel Murphy, David Wright, Curtis Granderson] who all have histories of being extra-base hit guys. And I don't mean home runs. I mean doubles and triples. And if they do that, we'll score runs."
Granderson is a case in point. He hit 84 homers for the Yankees in 2011-12, but the stress this spring has been hitting to the opposite field to beat the shift. Going into Sunday's Grapefruit League game against the Yankees at Tradition Field, he was hitting .458 with a 1.340 OPS.
"It's an emphasis, no question about it," Collins said. "We've got to get them out of the shift when he's up. The one thing is, and we've told him time and again, home runs are going to come. He's going to get his pitches and he's going to drive some balls. But if he opens up that field, you're going to see a big difference. You're going to see a guy getting on base with people coming up behind him and that's what we're looking for."
Wright hit one of the Mets homers Sunday and it was significant that it was to the opposite field.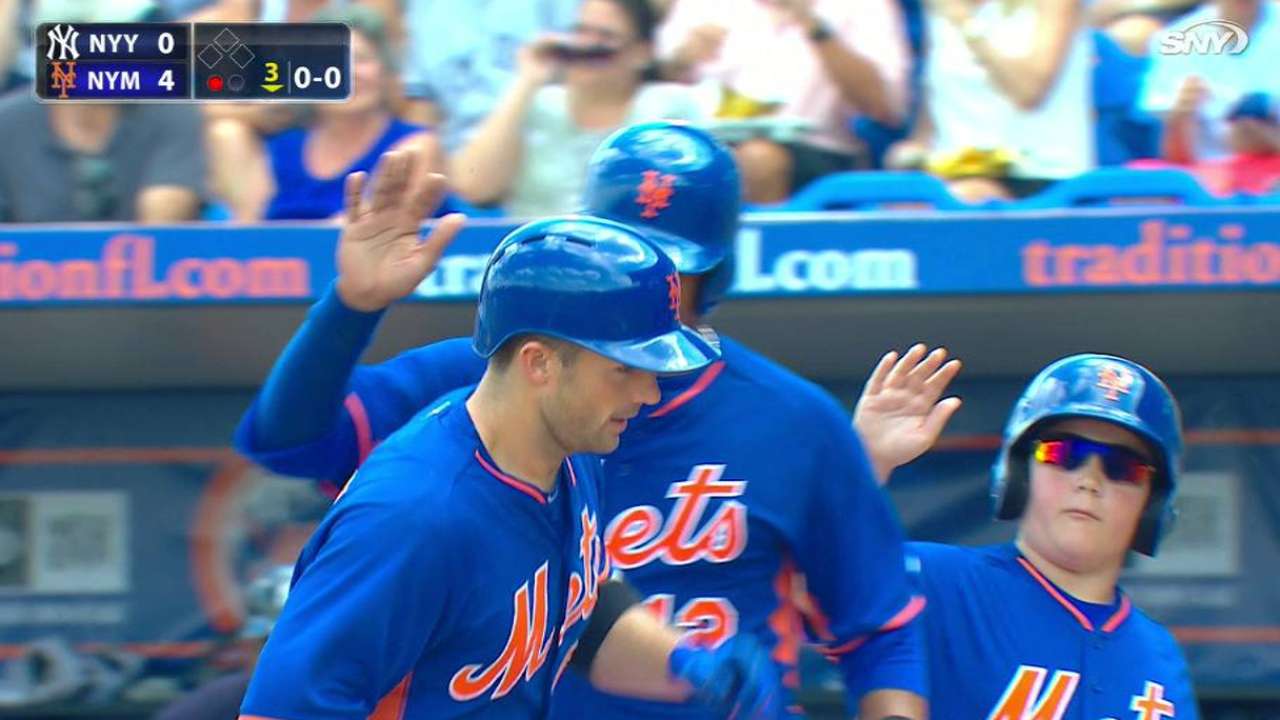 "Huge," Collins said.
Added Wright: "It's fun to see results of the things you've been working on."
And while Cuddyer may have been signed in part because he's a threat to hit the ball over the fence, Collins said that's not his only value.
"He still has real good power, but he's a huge presence in our lineup because he can hit," Collins said. "That, first and foremost, is what we were looking for. A guy who can get in there and drive some runs in."
Paul Hagen is a reporter for MLB.com. This story was not subject to the approval of Major League Baseball or its clubs.