Nathan avoids big inning, injury on deflection
Tigers closer limits damage after leadoff double, shakes off barehand play on comebacker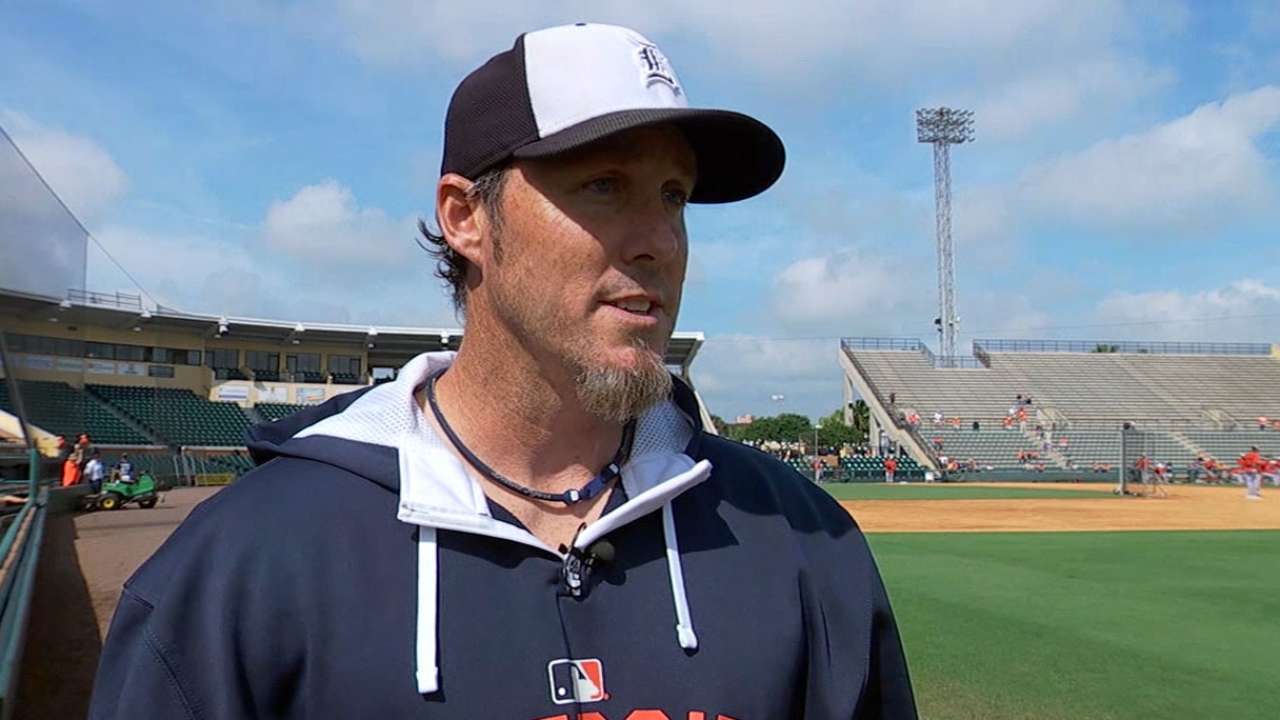 LAKELAND, Fla. -- Joe Nathan made two mistakes with location Sunday. He only paid for one of them.
His elevated fastball to the Nationals' Tyler Moore on his second pitch of the day led to a leadoff double and eventually a run -- his first in four outings since he struggled against the Phillies on March 12. His attempt at a barehand play in the path of Sandy Leon's hard-hit comebacker with runners at the corners and nobody out nearly cost him his ring finger. Luckily for him, it hit a scar from an old basketball injury he suffered in college.
It was a rookie-like mistake that seemingly contradicted the notion that these games don't mean anything for him. Whether or not he's fighting for his job, he's fighting for results.
"You may know the rule, but once the thing's in the air and competitive juice is flowing, everything else goes out the window," Nathan said after the Tigers' 7-7 tie. "It's just, 'Let me try to catch a ball.' That's the only way I thought I could do it."
He didn't get the catch, but he got the double play he needed, deflecting the ball toward shortstop Hernan Perez. The run scored, and the ring finger went numb, but he was still able to throw sliders and offspeed pitches to Emmanuel Burriss before escaping with a comebacker.
"My slider got really sharp," he said.
His string of clean innings ended, but he avoided the disaster that seemed to be looming after the leadoff double.
"He only had one bad pitch," manager Brad Ausmus said. "After that, he was OK."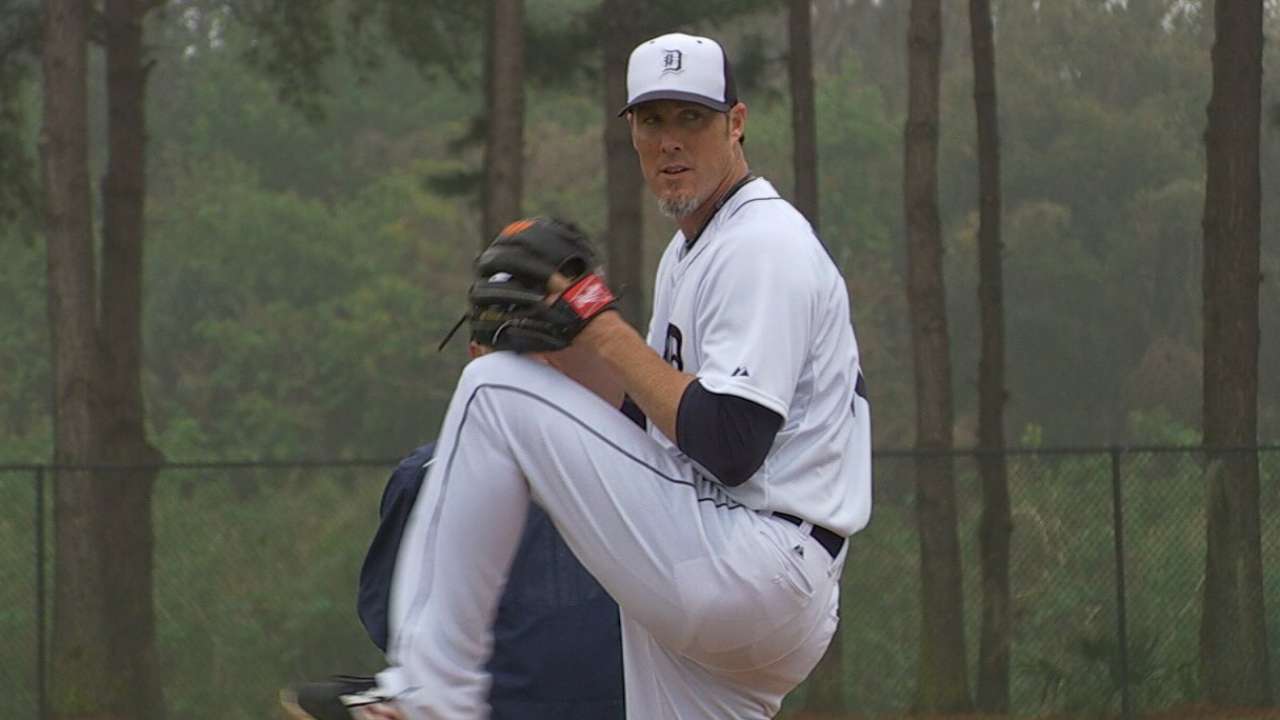 It wasn't dominant by any stretch, but it reflected his reality this spring. If he's going to succeed, it has to be on location, not velocity. If he misses his spots, he has to miss down, not in the strike zone.
"My mindset is there. That's where my sights are," Nathan said. "Each time out, I've just been concentrating on being down in the zone with every pitch and coming up by design when I want to. Hopefully I'm able to execute more."
Even the second hit he gave up, a bloop single to center, was a pitch he located, a slider down that Ian Stewart fought off and sent over the middle infield. The deflected comebacker was off a sinker, which is now taking increasing importance for him.
He's not a sinkerballing closer, but he's a closer who has to avoid quality contact. He's trying to make it work.
"I'm close," he said of season readiness. "When we start hitting back-to-back sessions, I believe after that we'll try to get a time for at least four or five outs. After that, it's basically time to roll."
Jason Beck is a reporter for MLB.com. Read Beck's Blog and follow him on Twitter @beckjason. This story was not subject to the approval of Major League Baseball or its clubs.