Izturis' status in doubt for Opening Day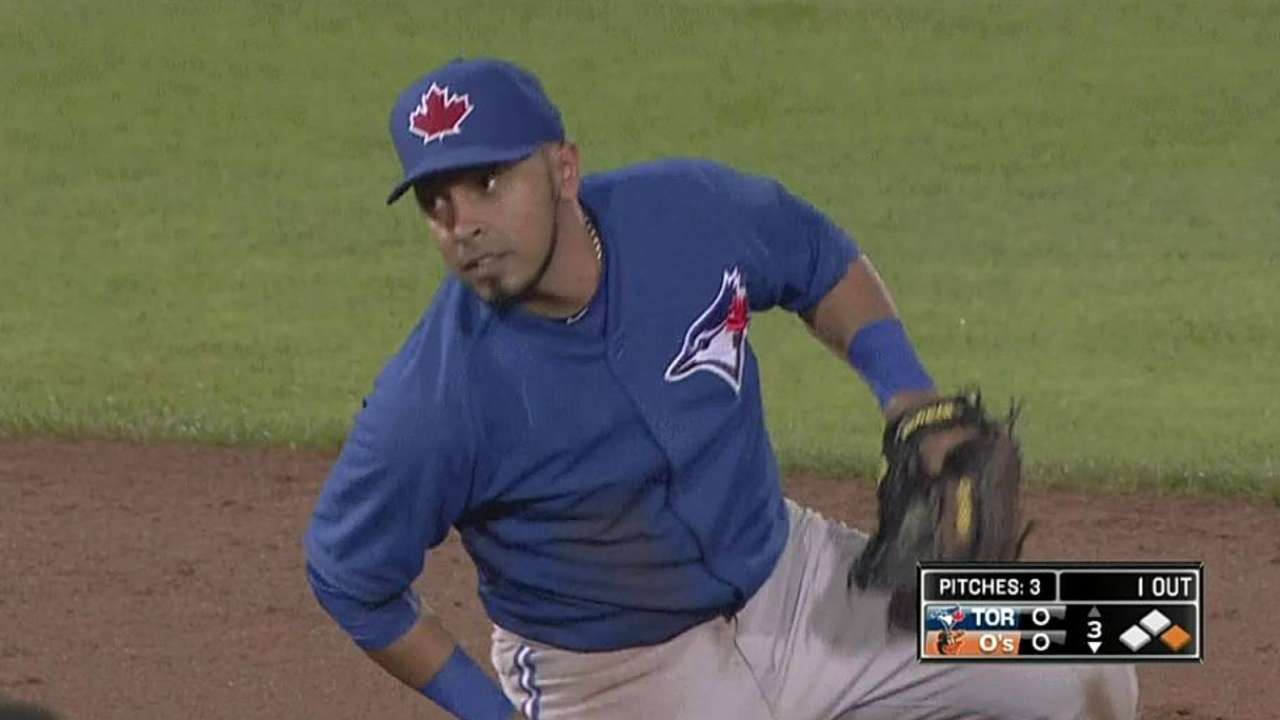 DUNEDIN, Fla. -- Maicer Izturis has been shut down for the next 10 days because of a strained groin. He's unlikely to be ready for Opening Day.
Izturis sustained the injury while fielding a grounder during Friday afternoon's game against Tampa Bay. He was removed in the third inning and later sent for an MRI which revealed the strain.
The 34-year-old had been the frontrunner to start at second base, but his status is now up in the air. Strained groins tend to linger, so it's possible that 10 days won't be enough time for him to fully recover.
"It came back, strain in there, no activity for 10 days and then kind of just see where he's at," Blue Jays manager John Gibbons said. "It's hard to say, it might take more than 10 days to begin with. We don't know yet ... but I don't see how he's going to be ready for Opening Day."
The competition at second base started this spring with five candidates. But the injury to Izturis, combined with Ramon Santiago's broken collarbone, means there are three players remaining.
Rookie Devon Travis, Ryan Goins and Steve Tolleson will continue to compete for playing time. Travis has the most upside with the bat, Goins is well-above average in the field, while Tolleson projects as a possible backup infielder who could start against left-handers.
Tolleson also is out of options on his contract, which further complicates the situation. He cannot be sent to the Minor Leagues without clearing waivers. So if the club wants to keep Tolleson in the mix, he would project as a better platoon partner with Goins than he would Travis.
Gibbons has already stated that if Travis makes the team, it would be as an everyday player. The backup infielder would need the ability to occasionally play shortstop when Jose Reyes needs a day off, in addition to second base.
"When Santiago went down, we were kind of looking at him for a utility role," Gibbons said. "[With] Izzy going down, that cleans some things up for the other guys possibly. We're still undecided."
Gregor Chisholm has been covering the Blue Jays for MLB.com since 2011.
This story was not subject to the approval of Major League Baseball or its clubs.