Cuddyer ready to lead youthful Mets to the postseason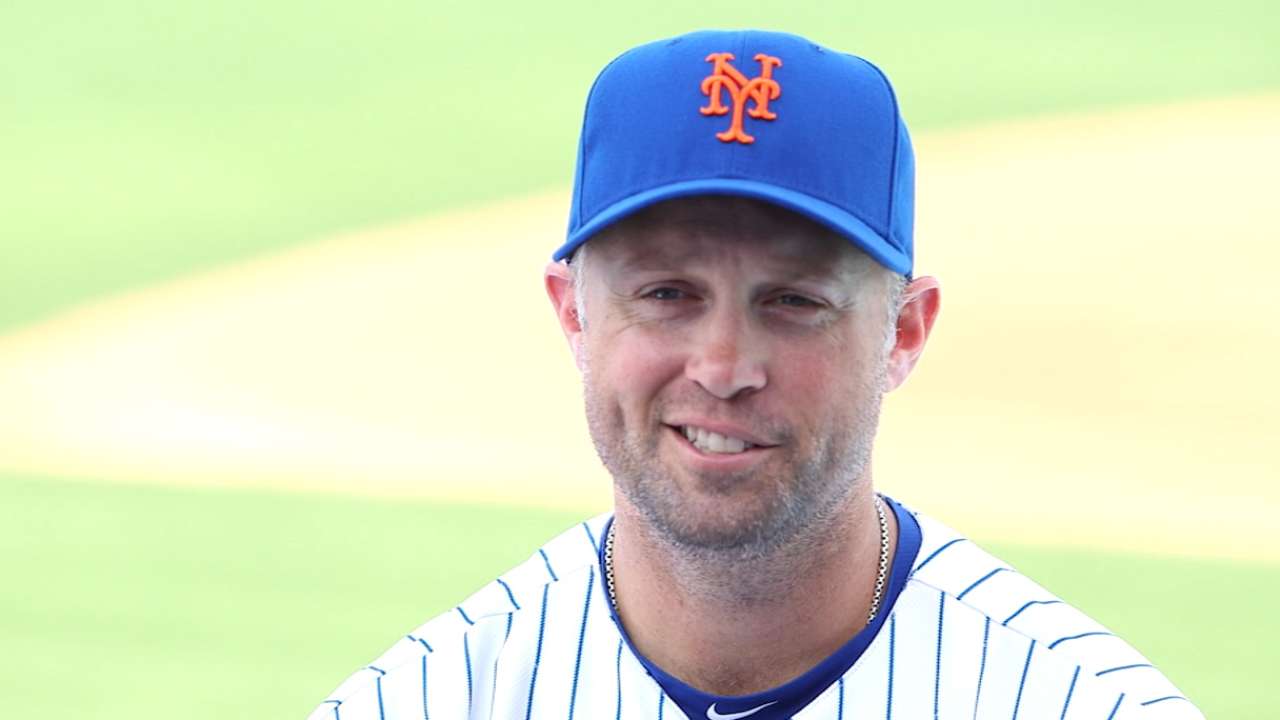 Michael Cuddyer is ready to be a veteran leader for a Mets club that's full of young talent but hasn't advanced to the playoffs since 2006.
The 35-year-old Cuddyer, who signed a two-year, $21 million deal in the offseason, is a 14-year veteran who's made it to the playoffs six times.
"I'm at this point in my career [where] you obviously want to do well, but I set my goals on the team and making it to the playoffs," Cuddyer said. "That's my sole focus. Whatever I can do on the field to help us win games, I'm going to do. That's what I hope I can bring."
Along with a new team comes a new position for Cuddyer -- left field. While he's played in 1,419 games during his career, only seven of those have come in left field.
Cuddyer thrived the past two seasons with the Rockies. He hit above .330 both years, winning the National League batting title in 2013 with a .331 average.
Cuddyer is looking forward to playing every day with third baseman David Wright, a fellow native of Chesapeake, Va.
"It's great to play with David. We came from the same hometown. He's a few years younger than me, but we both have a big following in the town," Cuddyer said. "We can put that following onto one field and hopefully make a winner."
Those types of connections get Cuddyer excited about the upcoming season and make him believe the Mets can do special things.
"The clubhouse is tremendous. Guys know each other, guys came up with each other, so the relationships that have already formed are great," Cuddyer said. "For me to get to know that dynamic has been a lot of fun.
"One thing this team has learned is that they can go out and win games. Belief is where it starts. Once you believe, you can start to win."
Quinn Roberts is a reporter for MLB.com. This story was not subject to the approval of Major League Baseball or its clubs.