Gallardo ready for 'new chapter' with Rangers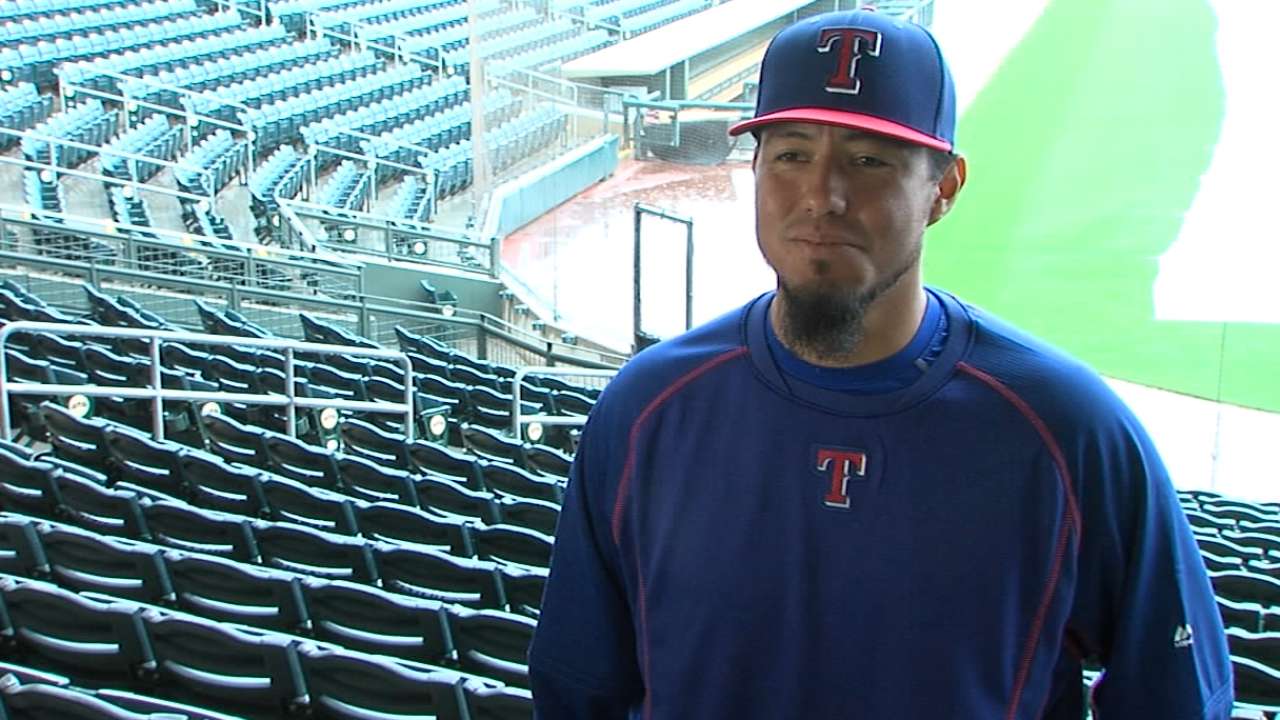 "I'm not the first one or the last to be traded," Gallardo said. "I look at it like a new chapter in my career."
Gallardo was a top-of-the-rotation starter during much of his time with the Brewers, going 89-64 with a 3.69 ERA in eight seasons with the club.
"I'd been with the Brewers since day one, since I got drafted, but the guys in the clubhouse [in Texas] are great and great teammates," said Gallardo. "They took me right in. They like to have fun, but also know how to take care of business."
Adding a proven starting pitcher like Gallardo is a step in the right direction for the Rangers, who used a franchise-record 15 different starters in 2014.
The righty, who's averaged 13 wins since 2009, went 8-11 with a 3.51 ERA and a 1.295 WHIP last season. Gallardo pitched 192 1/3 innings in 2014 and threw over 200 innings in 2011 and 2012.
A 2010 National League All-Star, Gallardo had his best season in 2011, when he went 17-10 with a 3.52 ERA and finished seventh in the NL Cy Young Award voting.
Gallardo will be vital to the starting rotation now that ace Yu Darvish is out for the season. Darvish had Tommy John surgery on his right elbow during Spring Training.
"I'm looking forward to a clean start this season," Gallardo said. "It's a different year and a different team. I'm excited to join the Rangers."
Quinn Roberts is a reporter for MLB.com. This story was not subject to the approval of Major League Baseball or its clubs.