Robertson excited to make fresh start with White Sox
Closer enjoying process of getting to know new teammates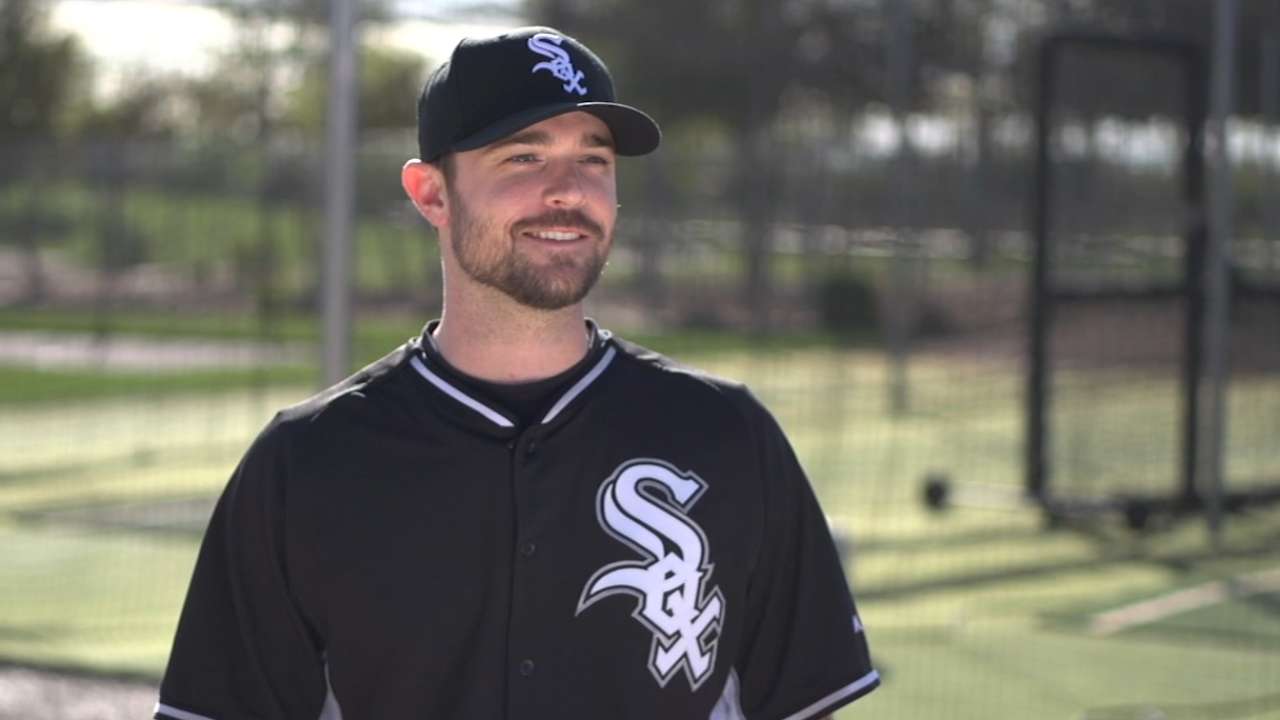 David Robertson has moved from the Bronx to the south side of Chicago and couldn't be more excited.
The right-hander signed a four-year, $46 million contract with the White Sox during the offseason after pitching for the Yankees for seven seasons. He'll be Chicago's closer, a role he occupied for the first time with New York in 2014.
"So far, it has been great. I'm learning new faces and names, Robertson said.
"Starting a new season is what you wait for all offseason. You meet new guys and go through the whole Spring Training process. When you get to Opening Day and your name gets called out in front of the fans and family, it's an exciting time. I look forward to it every year."
After not having a bona fide closer during the 2014 season, the White Sox now have a ninth inning man with a proven track record. He finished '14 third in the American League with 39 saves.
"2014 was a good year for me. It was the first time I was a closer. I learned a lot last season," Robertson said. "I've been throwing in the eighth inning for a while, but in 2014, throwing the ninth inning showed me that it is still a battle and about never giving in."
The right-hander knows that part of the fun in joining a new team is learning about the personalities of teammates and getting to know the fan base.
"I'd like to be a little bit more effective and prove to the White Sox fans that I'm the right guy for this job and that they should be excited to have me and that the front office made the right call by signing me," said Robertson.
Quinn Roberts is a reporter for MLB.com. This story was not subject to the approval of Major League Baseball or its clubs.