What to watch for in today's games
All-Star duo set to return for Tigers; World Series MVP takes the hill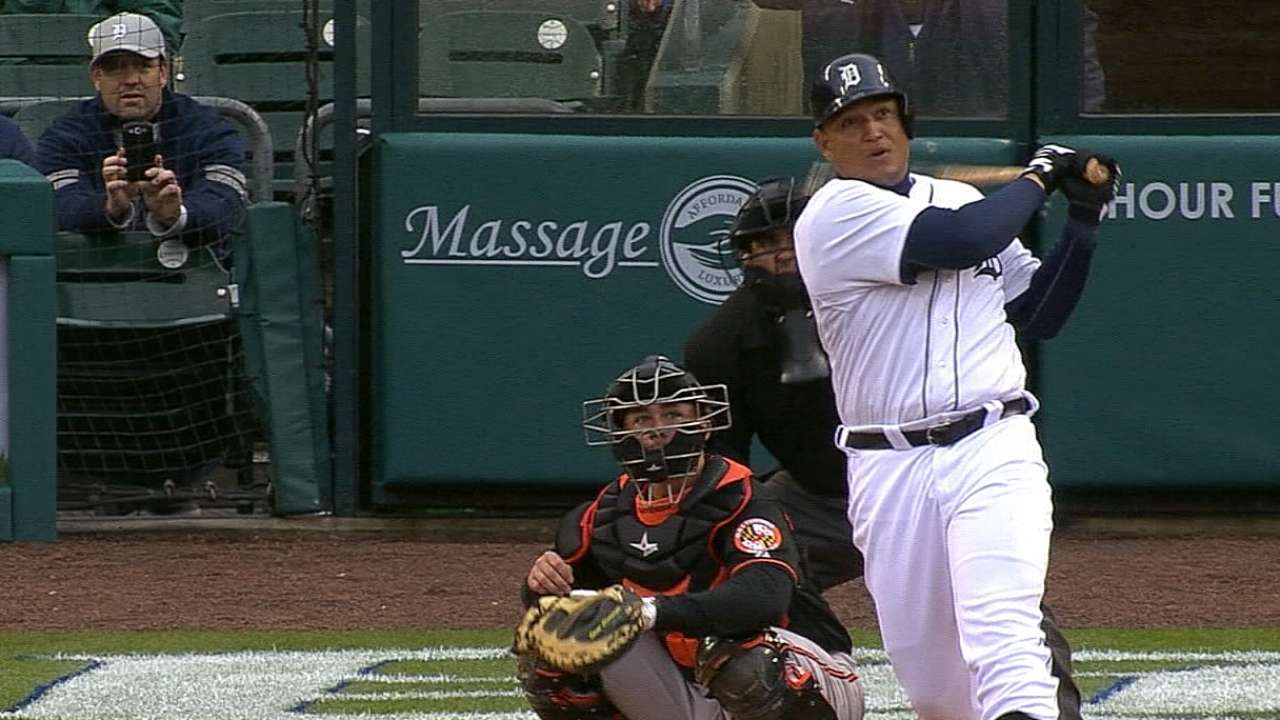 Spring Training games continue today in Florida and Arizona. Two of the game's top hitters are expected to debut for the Tigers, the 2014 World Series hero takes the mound and a couple offseason winners clash with their new hurlers on the hill.
Here are five things to watch for:
• Miggy, V-Mart return: DET @ ATL (watch on MLB.TV), WSH @ DET, 1:05 p.m. ET
Detroit's big boppers will make their spring debuts in the Tigers' final set of split-squad games. Miguel Cabrera will start at designated hitter against the Nationals, with Victor Martinez at DH against the Braves.
A Sunday return would give the duo close to two weeks of at-bats to prep for the regular season.
"They still have to be fine in the morning, and if they DH tomorrow, they have to be fine on Monday," Tigers manager Brad Ausmus said Saturday. "It's good that they're able to partake in the games, but this does not mean that come April 6 they'll be ready."
• New York, New York: NYY @ NYM, 1:10 p.m. (watch on MLB.TV)
The Yankees and Mets meet in Spring Training for the first time since 2012. The clubs played twice in April 2012 after not facing off in Florida in 16 years.
It also will be a marquee event for two other reasons: Mets right-hander Matt Harvey opposes Yankees lefty CC Sabathia. Harvey has allowed two runs and struck out eight in 8 2/3 innings over three starts, while Sabathia makes his second Grapefruit League start after allowing two runs on four hits over two innings in his debut.
• MadBum on the bump: LAA @ SF, 4:05 p.m. (watch on MLB.TV)
Giants left-hander Madison Bumgarner makes his fifth Cactus League start today against the Angels at Scottsdale Stadium. Bumgarner threw just two innings in his last outing against the D-backs before finishing his work in the bullpen and throwing approximately 60 pitches.
"We kept the same intensity" in the bullpen, Bumgarner said. He added that he "felt pretty close" to being ready for the regular season: "I was pretty happy with everything today."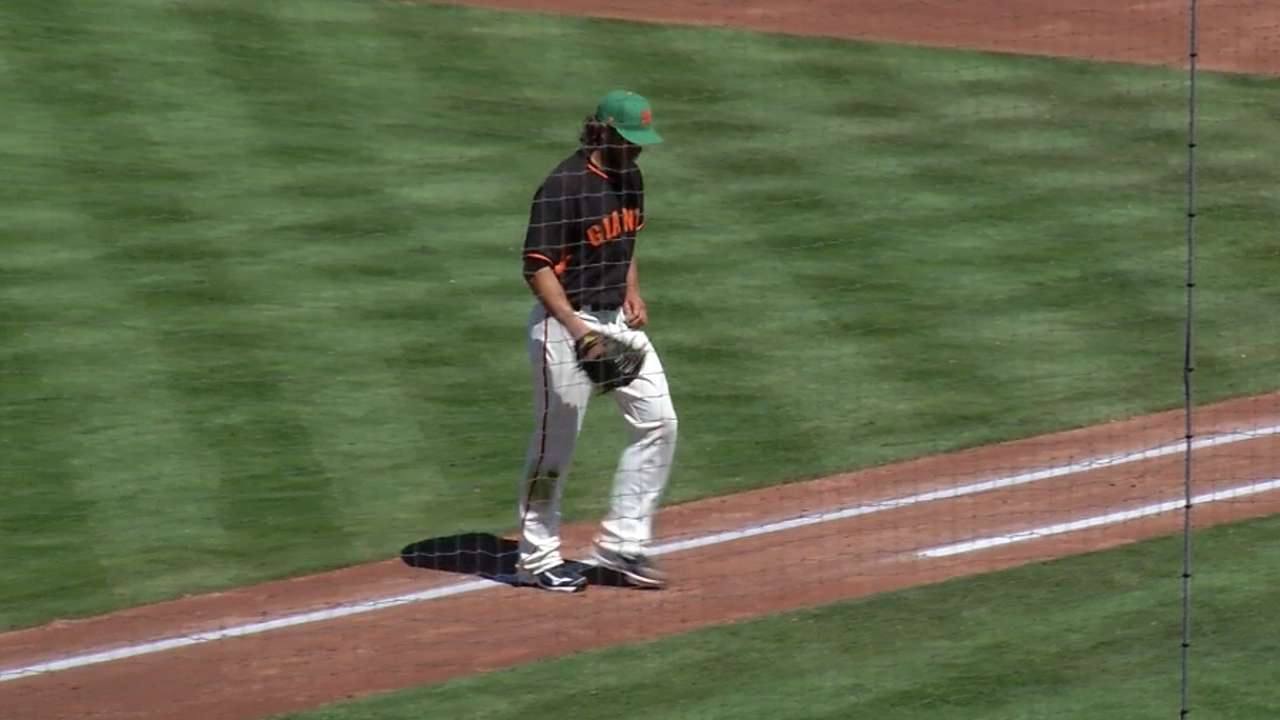 • Offseason winners, new arms square off: SD @ CHC, 4:05 p.m. (watch on MLB.TV)
The Padres and Cubs were two of the busiest teams this offseason, reworking their rosters in hopes of making runs in their respective divisions. They'll face off today for the third time this spring, with two key additions taking the mound.
Padres right-hander James Shields, the club's marquee free-agent signing, makes his fourth Cactus League start. He's allowed four runs (three earned) in seven innings, striking out 10.
Cubs right-hander Jason Hammel, who returned to the club via free agency after a midseason trade, also makes his fourth start. He's allowed six runs in nine innings.
• Paxton debuts for Mariners: TEX @ SEA, 4:05 p.m. (watch on MLB.TV)
Mariners left-hander James Paxton, slotted into the No. 3 spot in Seattle's rotation, makes his Cactus League debut after recovering from a bruised forearm. Paxton went 6-4 with a 3.04 ERA in 13 starts last season. Despite his delayed start to Spring Training, Paxton insists he's on track to break camp with the rest of his teammates.
"I'll be ready," he said. "Absolutely."
Cash Kruth is a reporter for MLB.com. Follow him on Twitter at @cashkruth. This story was not subject to the approval of Major League Baseball or its clubs.