With sights on starting spot, Ethier stays hot
Outfielder knocked two-run homer in loss to Rockies on Saturday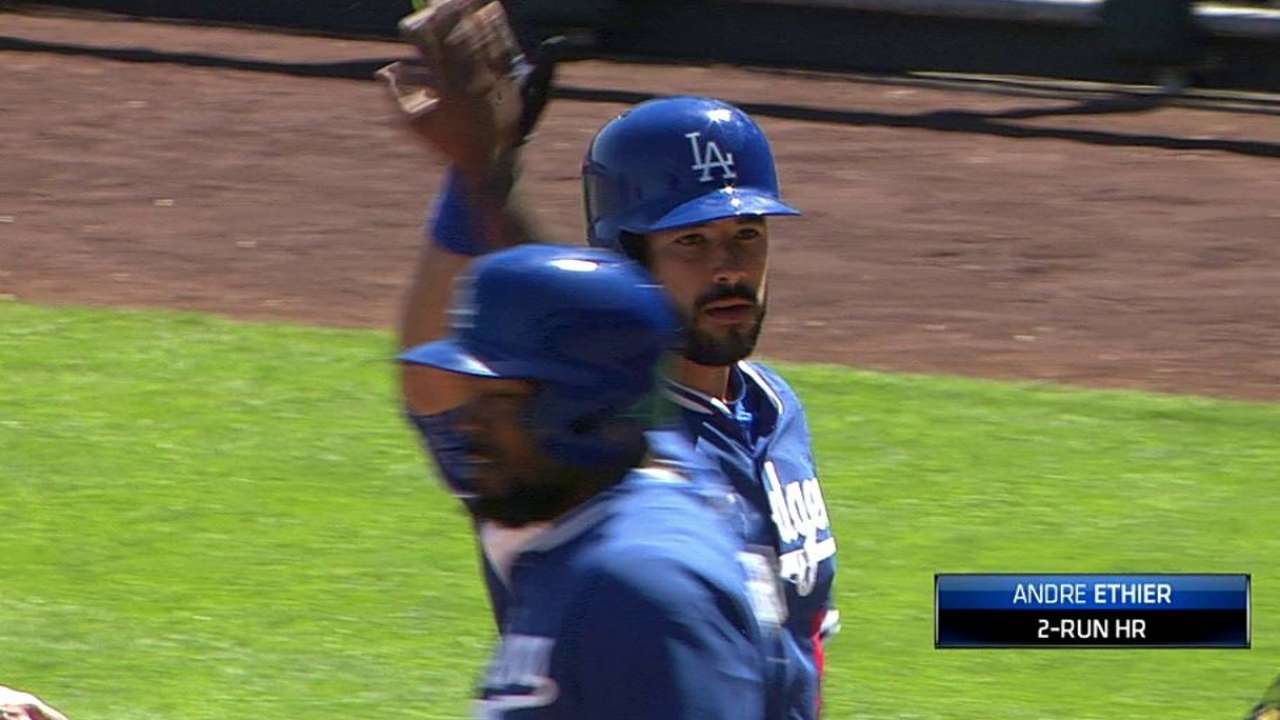 SCOTTSDALE, Ariz. -- Dodgers manager Don Mattingly was asked if Andre Ethier's hot bat has put him back into consideration for playing time.
"He's been considered the whole time," Mattingly said of Ethier, who has taken a back seat to rookie Joc Pederson in Spring buzz.
Ethier's average is up to .303 after he slugged his first home run on Saturday. He has seven RBIs, one behind team-leader Pederson, who is hitting .472.
With Yasiel Puig in right field and Carl Crawford in left, the pair of left-handed hitters is followed in offensive production by Scott Van Slyke, then a struggling Chris Heisey.
A trade of Ethier could satisfy all parties, but there's a $56 million contractual stumbling block. The Dodgers reportedly are willing to pay half of that to make a deal.
Ken Gurnick is a reporter for MLB.com. This story was not subject to the approval of Major League Baseball or its clubs.