Hahn leaves little doubt he's a rotation lock
A's righty adds five scoreless frames to stellar spring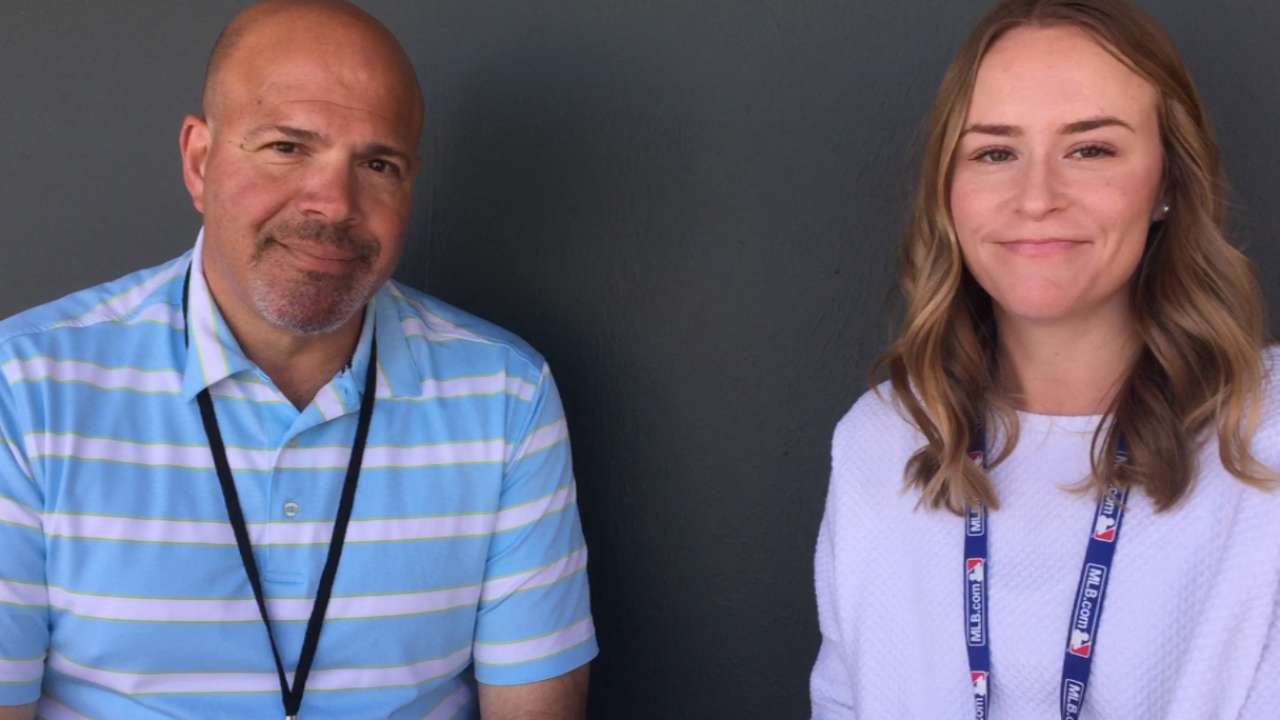 MESA, Ariz. -- Jesse Hahn is leaving very little doubt that he'll begin the season in Oakland's rotation.
The right-hander fired five scoreless innings against the Reds on Saturday to continue a strong spring showing, allowing four hits, walking two and striking out two.
Keeping runs off the board didn't come easy, but, as manager Bob Melvin said, "You want to see a guy get into some jams, too, and see how he responds to that."
Hahn put himself in the middle of two such scenarios. In the first, he induced an inning-ending double-play from Todd Frazier with runners at the corners, and in the fourth he boarded each of his first two batters, setting up a screaming line drive off the bat of Brennan Boesch that third baseman Brett Lawrie snagged.
Hahn proceeded to strike out his next batter and ended the frame with a groundout.
"That pumped me up," Hahn said of Lawrie's impressive grab. "That was just more motivation right there. Really got me going. I fell behind a little that inning, and that play just turned everything around for me.
"He has a lot of range over there, so a lot of those hot shots that usually get down the line there, he doesn't let them go. He can save you a lot of runs throughout the year."
Added Melvin: "Side to side, he moves around as well as anyone at the position."
Hahn has pitched to a 3.65 ERA in four outings this spring. His sweeping curveball has not disappointed, and his last pitch to come around, the changeup, was noticeably better Saturday.
"I feel really good so far," he said. "I feel healthy, arm feels strong, right where it needs to be, and all my pitches are coming along."
Hahn's battery mate, Josh Phegley, enjoyed an equally impressive day, going 2-for-3 with a home run and throwing out Reds speedster Billy Hamilton at second.
"Not only was he throwing guys out, he's blocking balls in the dirt, makes some great plays, hits a homer," said Melvin. "He'll sleep well tonight."
Jane Lee is a reporter for MLB.com. This story was not subject to the approval of Major League Baseball or its clubs.