Mounting injuries will test Dodgers' pitching depth
Young hurlers may get chance to step up for Los Angeles' staff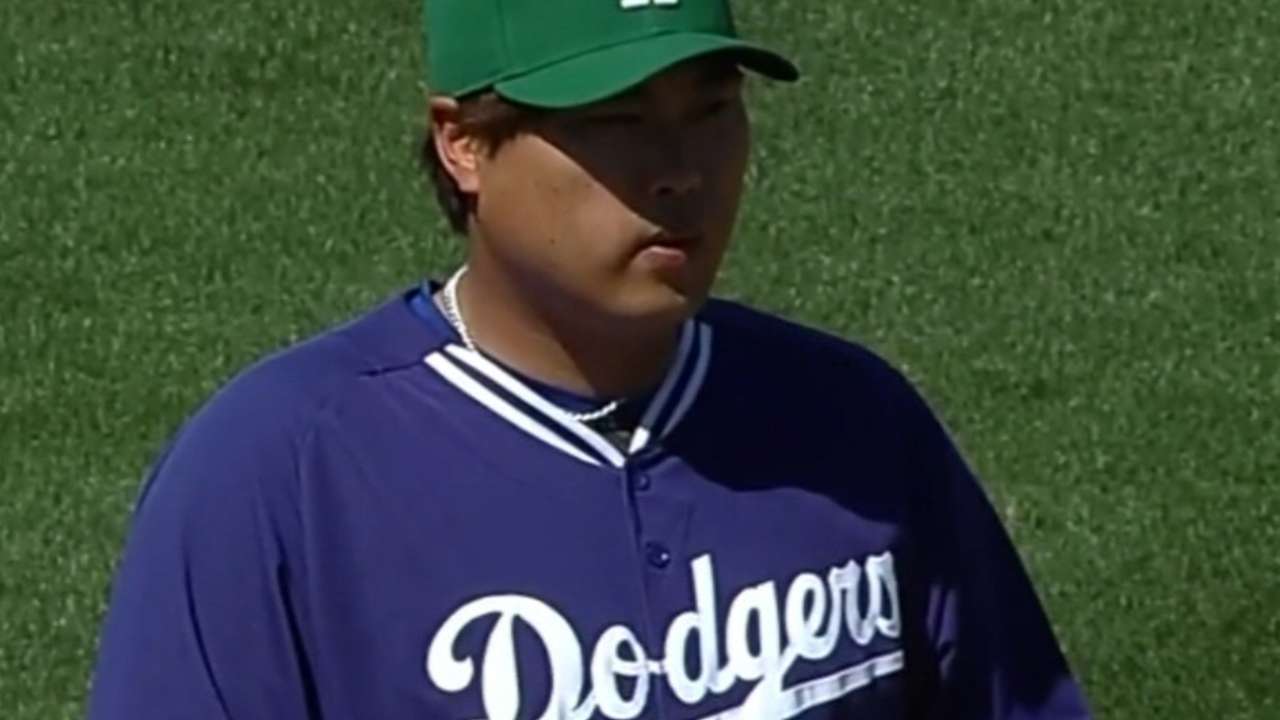 SCOTTSDALE, Ariz. -- Attrition could soon test all that pitching depth the Dodgers have collected.
Closer Kenley Jansen is out until May recovering from foot surgery. Hyun-Jin Ryu will likely be placed on the disabled list with a stiff shoulder. Brandon League will test his tender shoulder off a mound on Sunday, but like Ryu might have missed too much time to be ready in two weeks. Erik Bedard left Friday night's game after one inning with a tight triceps. Chad Gaudin felt a "tweak" in his biceps on Saturday.
And, of course, there was the narrow escape from serious injury when MVP Clayton Kershaw was struck on the jaw by a line drive on Friday.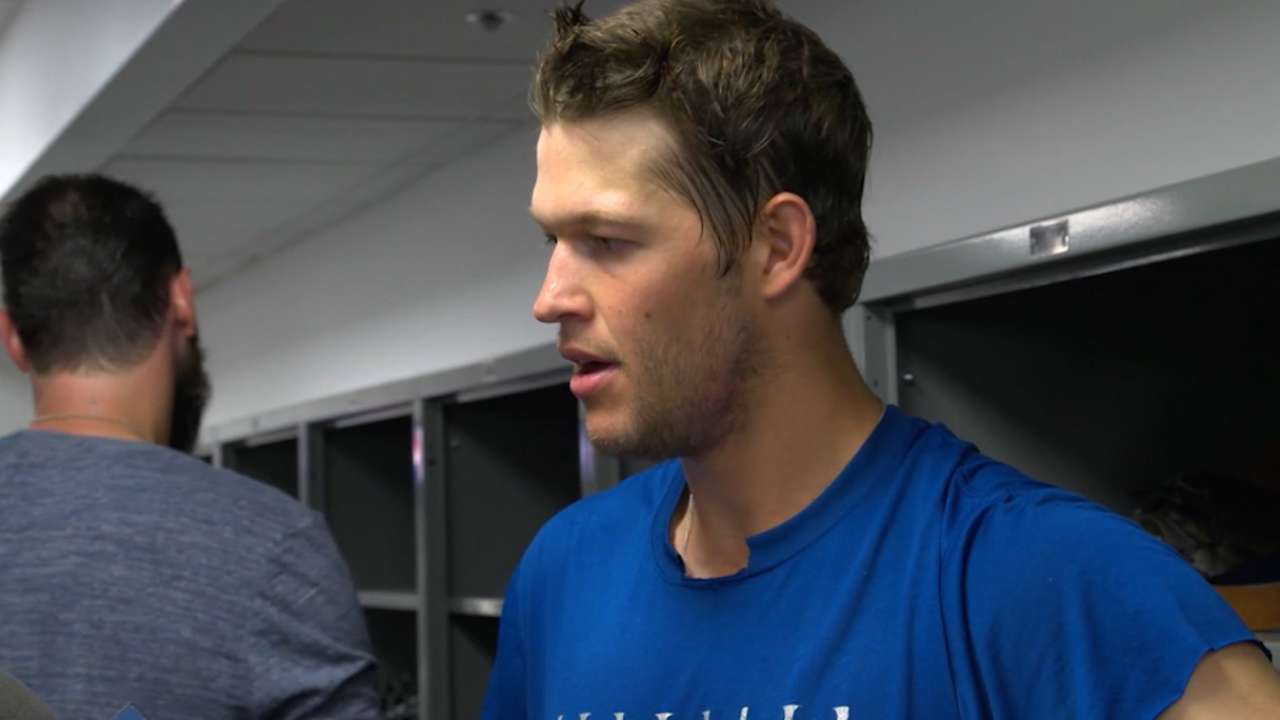 "Obviously, you're concerned about guys," manager Don Mattingly said. "Guys that have been around a while, they have lots of things, but they seem to know how to deal with them."
Mattingly said he was pleased to see Sergio Santos take over for the injured Gaudin and pitch effectively. Dustin McGowan turned in his best outing of the Spring, hitting 97 mph and throwing two scoreless innings. Meanwhile, in the San Antonio split-squad game, after four scoreless innings by starter Zack Greinke, Juan Nicasio had his best Spring appearance, with four strikeouts in two innings.
"That's what we need to see from him," Mattingly said of Nicasio, a former starter the Dodgers envision in a Jamey Wright-type swingman role, only with a younger, livelier arm. McGowan isn't a starter, but he throws hard and Mattingly said he has improved as camp has progressed.
"The ball jumps out of his hand," Mattingly said.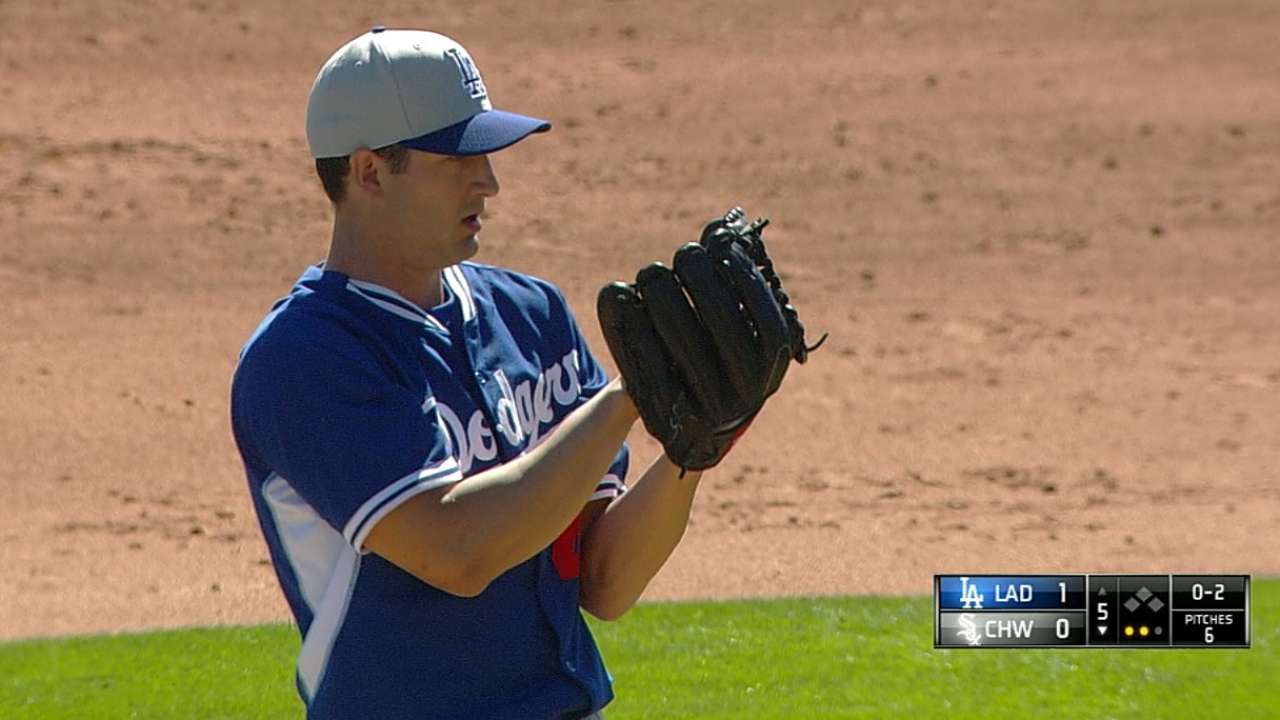 Mattingly said the reason young starters Mike Bolsinger, Zach Lee and Joe Wieland were sent down so quickly was to build up innings in Minor League games while the Major League starters worked their innings. No, he didn't mention Julio Urias.
"We've extended them just for this situation," he said if a starter is needed.
Mattingly said he's prepared to close games by matchups, meaning a committee and not an anointed closer, until Jansen returns.
Chris Hatcher, J.P. Howell and Joel Peralta will open the season in the bullpen if they stay healthy. Nicasio and McGowan are probably next on the depth chart, but it gets real murky because lefties Paco Rodriguez, Adam Liberatore and Daniel Coulombe (all have options) haven't allowed anything.
Neither has right-hander Yimi Garcia. Lefty David Huff gets a spot start Sunday. Right-handers Pedro Baez and David Aardsma are still in the mix, while Mike Adams probably needs more outings than one Spring Training can provide.
Ken Gurnick is a reporter for MLB.com. This story was not subject to the approval of Major League Baseball or its clubs.