Rua battling to nail down starting left-field job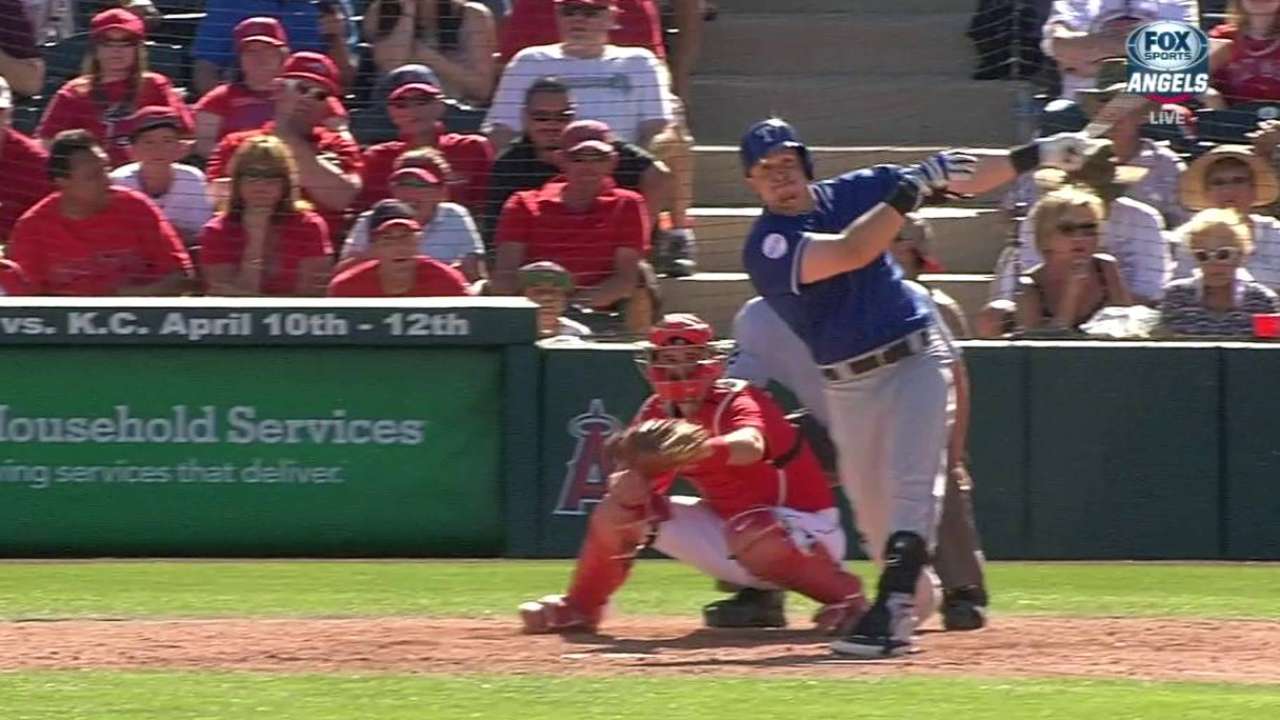 SURPRISE, Ariz. -- Ryan Rua has a locker right next to Ryan Ludwick in the Rangers' clubhouse. So far, he hasn't sent any voodoo hexes Ludwick's way.
"Nah, he's a great guy," Rua said. "He is always in a positive mood and always giving me tips, learning what it's like to be in the big leagues, the daily grind and how to get through it. He has been good."
Ludwick is also one of Rua's many competitors to be the starting left fielder, an issue that at least publicly remains unresolved. Rua finished last season as the Rangers left fielder, so technically he is the incumbent needed to be unseated.
"I try not to think about it," Rua said. "We have some veteran guys and some young guys, competition is a good thing. It brings out the best in all of us. Guys are going out and working hard for a job."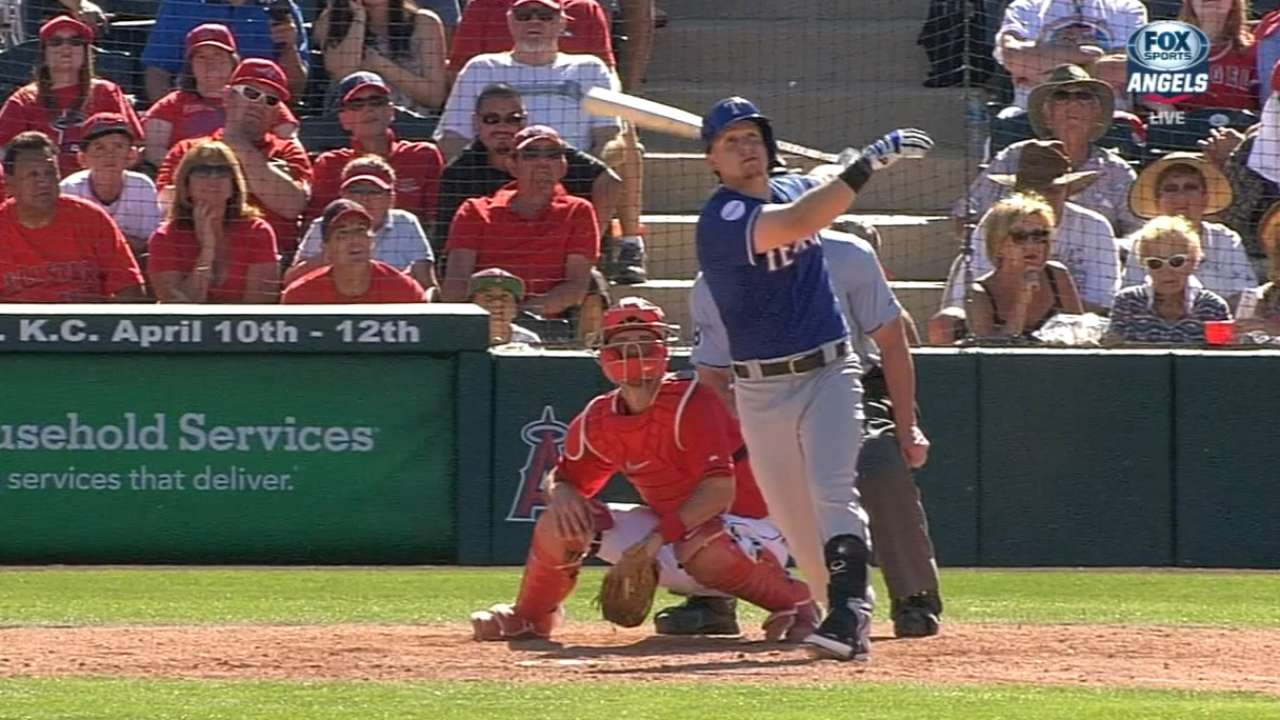 Rua, a 17th-round pick in the 2011 First-Year Player Draft who has soared through the Rangers' system, put himself in position of being the favorite by hitting .295 with two home runs and 14 RBIs in 28 games last season. But the small sample hardly guaranteed him a job or prevented the Rangers from overloading on candidates.
Ludwick, a right-handed hitter like Rua, is just one of many candidates competing for the left-field job. The silver and bronze medalists in the competition will likely stay with the team as bench players.
Rua may have more value in one of those roles. He was drafted as an infielder and can play all four positions. On a club that values "multi-functional players," Rua could be a second utility infielder, backup outfielder and right-handed complement to left-handed hitting first baseman Prince Fielder and designated hitter Mitch Moreland.
But as of now, Rua is concentrating mainly on playing left field.
"We're allowing Ryan to concentrate on the left-field job first," manager Jeff Banister said. "There might be a time when he plays other positions. But I wanted to give Rua a complete opportunity to be relaxed and go out and play his game. He is in a competition."
The Rangers are hoping somebody breaks out and Rua is trying to accommodate them. He was 2-for-4 with a double on Saturday against the Brewers.
"I'm getting there," Rua said. "I'm still feeling for my swing and getting more comfortable as I see a lot of pitches. That's a big part of it."
Worth noting
• The Rangers stressed the importance of fastball command in their morning meeting. Then, they had seven pitchers give up 19 hits in a 12-2 loss to the Brewers. Said Banister, "Our fastball command today was not where it needs to be. We fell behind a lot of hitters and when you do that, you put them in a swing mode."
• Tanner Scheppers, hitting 96 miles per hour on the radar gun, made his Cactus League debut with a scoreless inning, allowing two hits. Said Banister, "I loved his velocity and he had a sharp breaking ball. I was impressed with the way the ball came out of his hand."
• Pitcher Ross Ohlendorf, sidelined with tightness in his right groin muscle, threw a bullpen session on Saturday without any issues, but he still doesn't know when he'll pitch in a game.
• Banister, noting that Joey Gallo struck out three times on Friday night in San Antonio: "Joey has done a tremendous job battling at the plate. It's a growing process. There is growth in every situation, how does he respond, how does he come back. The best players have been like that. They come back and grind it out."
• Gallo was 0-for-2 on Saturday in San Antonio and is hitless in his last 10 at-bats.
• Moreland had an RBI single on Saturday and leads the Rangers with seven RBIs. He has played in seven games.
• Yovani Gallardo pitches against the Mariners on Saturday in Peoria. Rookie right-hander Alex Gonzalez pitches on Monday night against the Reds in Surprise. Nick Tepesch is scheduled to start on Tuesday against the Dodgers in Surprise.
T.R. Sullivan is a reporter for MLB.com. Read his blog, Postcards from Elysian Fields, and follow him on Twitter @Sullivan_Ranger. This story was not subject to the approval of Major League Baseball or its clubs.