Last call: Brewers will monitor Fiers in camp
Thornburg slated to start Monday's contest against Rockies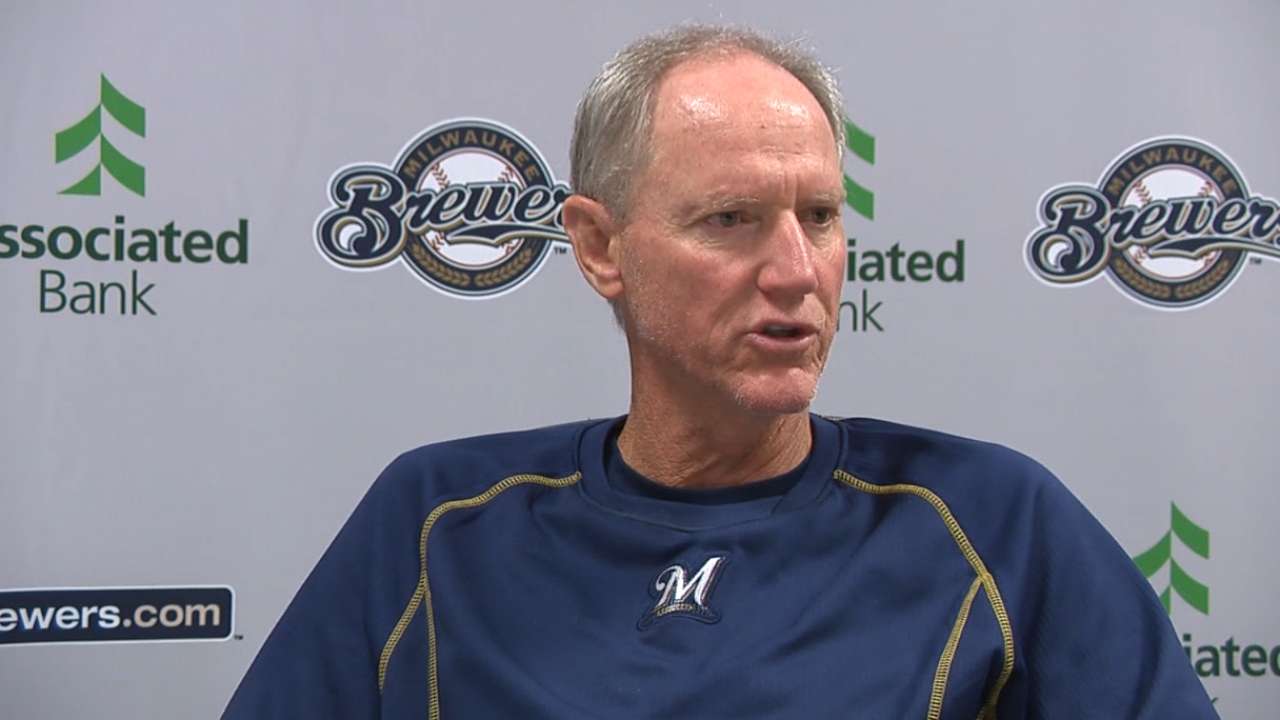 PHOENIX -- Last Call is a spot for all the notes and anecdotes from Brewers camp that didn't find a home elsewhere on the site. Today: Pitching probables.
• Manager Ron Roenicke's head was swimming after a meeting with pitching coach Rick Kranitz on Saturday morning. He directed reporters to Kranitz's clipboard for a rundown of some news on the pitching front:
• Mike Fiers, scratched from a Thursday start against the Giants with dead arm, will be back on the mound on Sunday in Minor League camp, where the Brewers can closely control his per-inning pitch count. Jim Henderson will pitch in the same game.
• Francisco Rodriguez will work in relief of Matt Garza during Sunday's "A" game against the White Sox, only nine days after reporting to Spring Training.
• Rather than face the Rockies twice in about two weeks, the Brewers have bumped Wily Peralta from Monday's game against Colorado in Scottsdale, Ariz. He will pitch in Minor League camp instead, and Tyler Thornburg will start the big league game.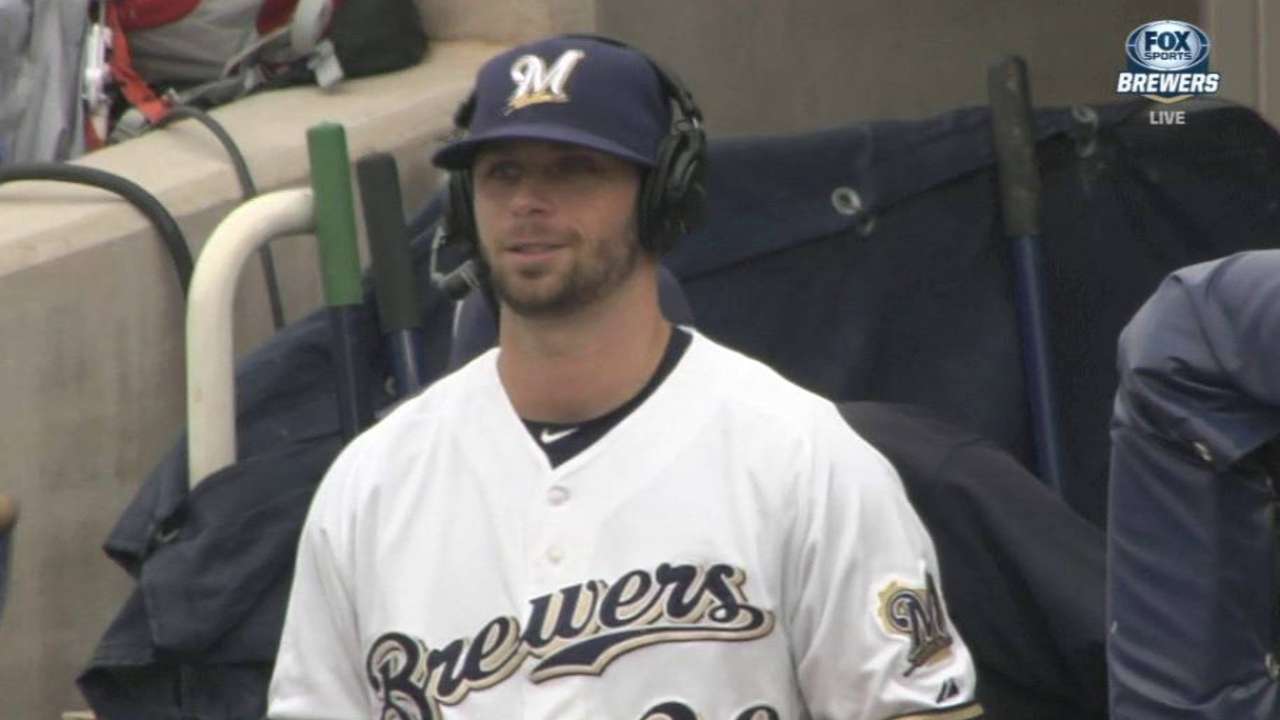 • With Fiers knocked a few games off schedule, Michael Blazek will start on Tuesday night against the D-backs. The Brewers are stretching out Blazek as a starting pitcher this spring after he had success in the role late last season at Triple-A.
• Adam Lind played another game at first base and reported no ill effects from the diving tag he made for an out ending the fifth inning. Lind was set back early in camp by back stiffness, but he has steadily been increasing his workload.
• Roenicke is trying to keep things fresh, awarding players another "show and go" day Saturday on which they slept in, put on uniforms and played a game. But many players, especially veterans, are increasingly eager for the start of the regular season.
"You just have to keep putting in the work," Kyle Lohse said. "The finish line, you can kind of see it, but it's still not quite close enough to start packing up yet. This is definitely the trying time."
• Among the perks of being traded to his hometown Rangers, Yovani Gallardo said, was reuniting his son, Yovani Jr., with some old friends. Junior is 9 years old, right between Prince Fielder's sons Haven (8) and Jaden (10). "I enjoyed playing with Prince up in Milwaukee," Gallardo said. "He's a great teammate, great around the clubhouse and I'm excited to see that once again."
Adam McCalvy is a reporter for MLB.com. Read his blog, Brew Beat, and follow him on Twitter at @AdamMcCalvy. This story was not subject to the approval of Major League Baseball or its clubs.