Price gets practice in damage control against Mets
Tigers' lefty working on improving command of fastball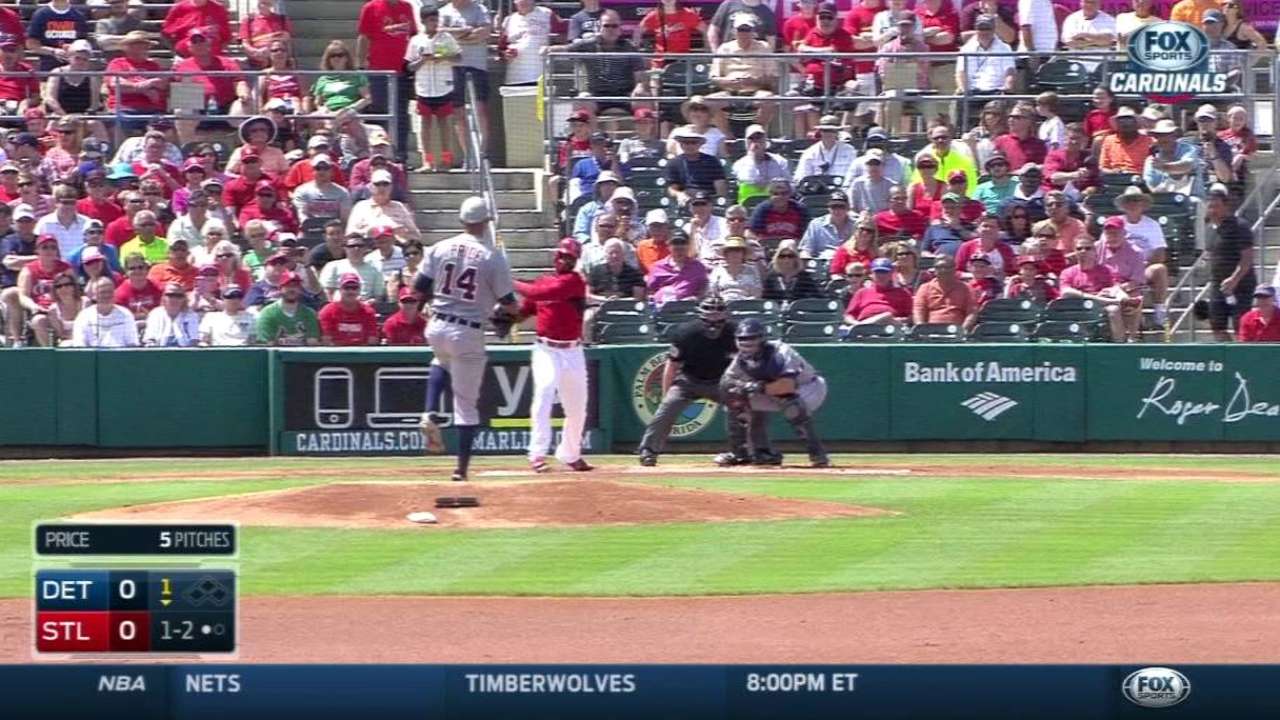 LAKELAND, Fla. -- David Price has made a mantra of getting outs in three pitches or less, and he takes it into his Spring Training performances. That doesn't mean he won't take something out of a swing and miss every now and then in a Grapefruit League game.
It wasn't the start he wanted against the Mets before a packed Joker Marchant Stadium, but it's a start he'll take.
"There are definitely times out there when you need a strikeout. That's good to see," said Price, who fanned seven batters over 4 1/3 innings but gave up two runs on eight hits.
He had those times Saturday. As he admitted, he was doing damage control.
"I got some strikeouts, one looking, some good changeups, some good fastballs," he said. "I was getting swings and misses on I guess I every pitch I threw. That's always good, but [there's] always room for improvement.
"Still, I like to think I could've scratched out seven [innings] in that game. That's the goal, seven or eight every time."
The bulk of the damage came in a two-run third inning that began with four consecutive hits from the top of the Mets order. It wasn't quite like the streak of hits the Yankees put together off of him in a start last August, but it forced him to regroup after he had racked up four strikeouts around the same area of the batting order his first time through.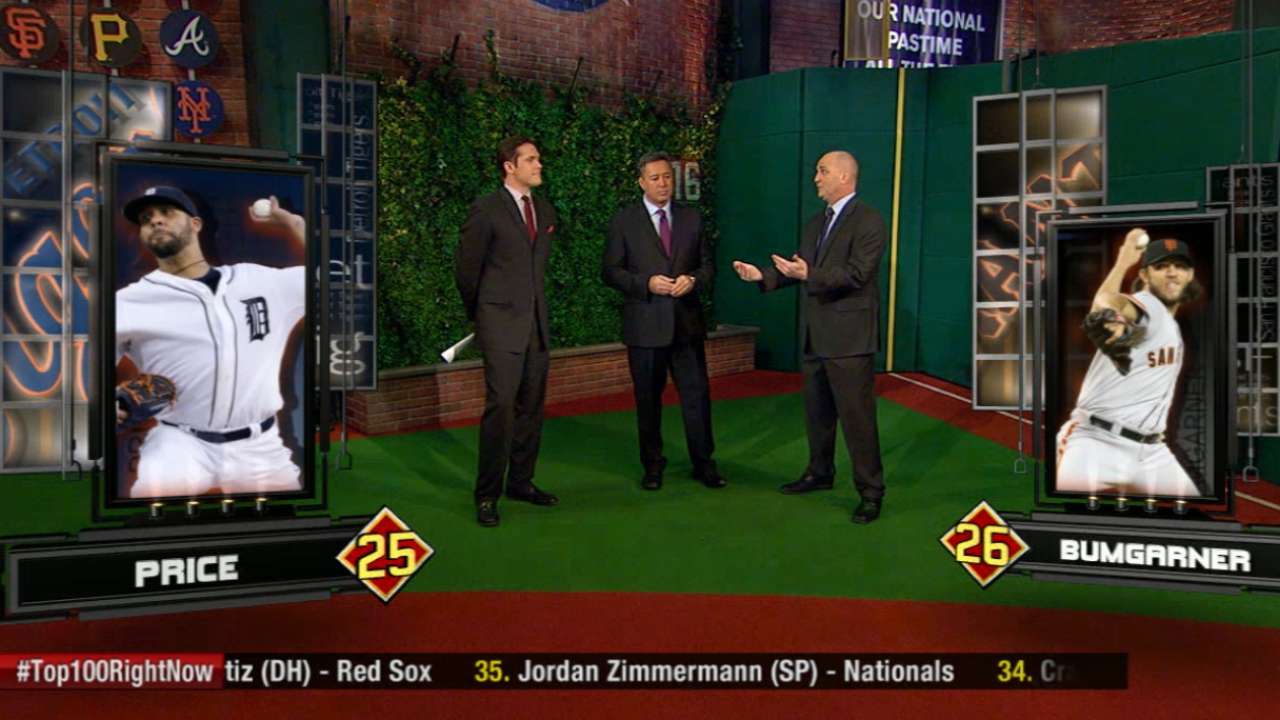 Price racked up two more strikeouts in the fourth, sandwiched around a Daniel Muno single, then came back out for the fifth inning to strike out Lucas Duda before hitting his pitch count.
"It's good to be in those situations early, having runners in scoring position, having to pitch out of jams and make pitches and get outs that way," Price said. "In that regard, I was OK with it."
That last sentence pretty much summed up his sentiments about the outing. His secondary pitches worked better than his fastball.
"I didn't have total control of anything today. That's got to improve," he said. "I always have to have command of that fastball. If I can throw my fastball on both sides of the plate, that opens up so many doors. My secondary stuff doesn't have to be as good. That's when pitching's fun, when you can go out there and put your fastball wherever you want to, that's when you can relax out there knowing you don't have to make perfect pitches because you're behind in the count."
Normally, most pitchers would've called it a day after four innings. Even if it was one batter, Price wanted the extra pitches in the fifth.
"It was good to get out there for the fifth inning," he said. "Made some good pitches, they got hit, that's part of it. Left some balls up and they got hit as well."
Jason Beck is a reporter for MLB.com. Read Beck's Blog and follow him on Twitter @beckjason. This story was not subject to the approval of Major League Baseball or its clubs.