Felix brushes off shaky start against Cubs
Mariners ace has two more spring starts before Opening Day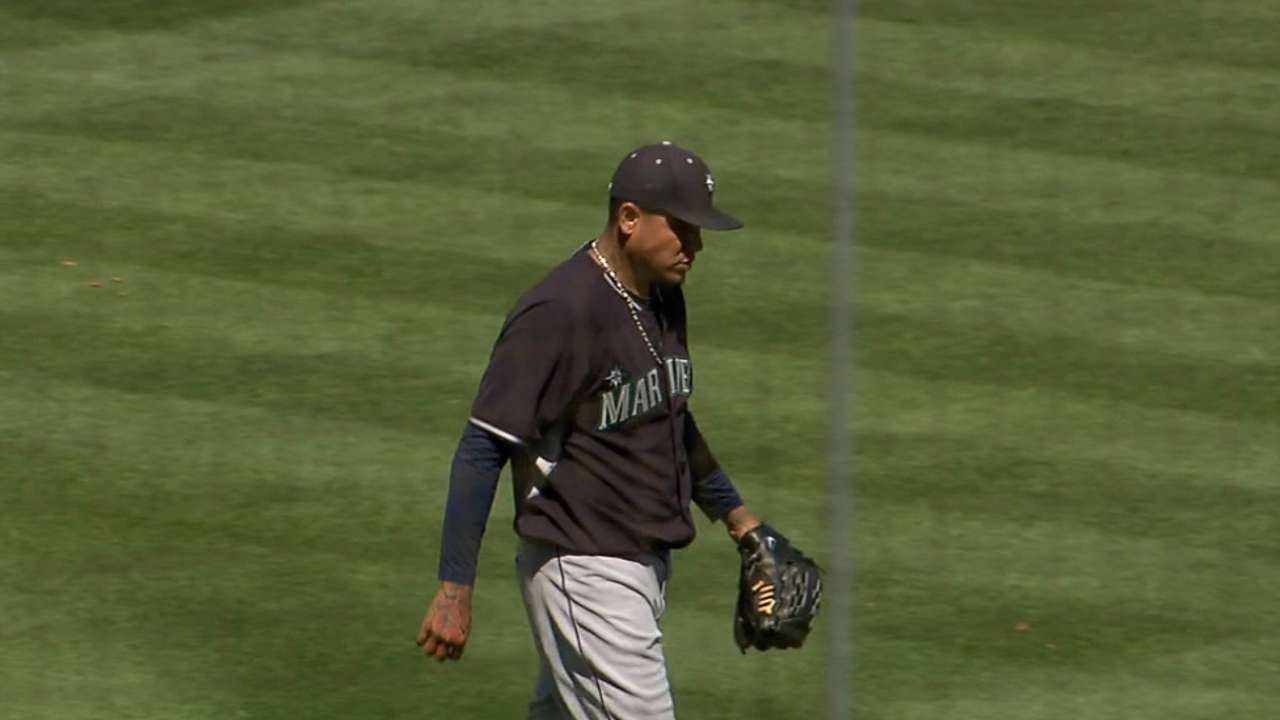 MESA, Ariz. -- A Mariners starting staff that had the lowest ERA in the Cactus League suffered a rare meltdown from an unexpected source Saturday as Felix Hernandez got hammered for six runs on six hits in 2 2/3 innings by the Cubs.
Pitching just his second Cactus League game of the spring, Hernandez was hit hard as he surrendered a pair of two-run blasts -- to prime prospects Kris Bryant and Addison Russell -- as well as two doubles in his abbreviated stint.
But the Mariners ace brushed off the poor outing and said it was just part of the process of getting ready by Opening Day.
"It's part of the game," Hernandez said. "I definitely didn't have the results I wanted, but I got my work in and threw a lot of pitches. That's what I'm here for."
Hernandez, who'd blanked the Rockies on no hits in two innings in his spring debut and then threw a Minor League intrasquad game earlier this week, struck out two and had one walk in a 65-pitch outing.
Seattle's starters had a Cactus League-low 1.66 ERA in their first 17 spring games, but that number jumped to 2.63 with Hernandez's rough go.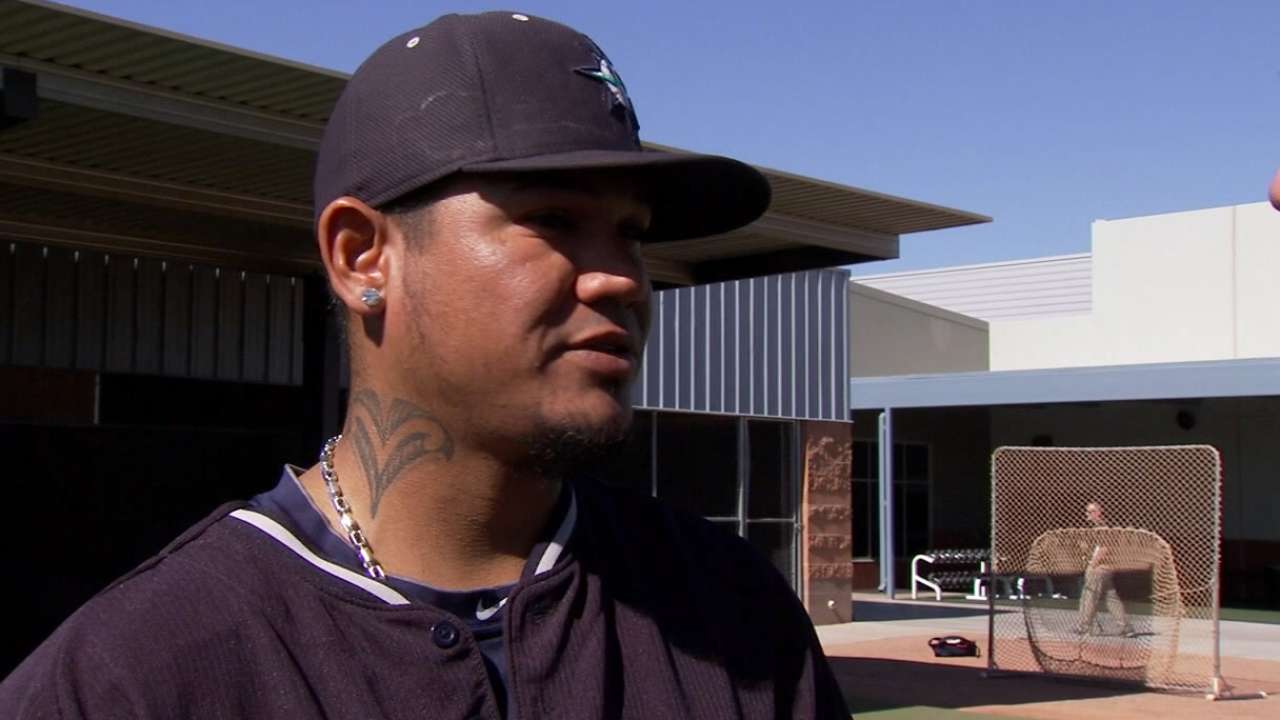 Hernandez said his fastball was fine, but his slider and normally wicked changeup were missing in action. Bryant belted a changeup Hernandez left up and over the plate with one out in the first and he said that pitch never clicked into place.
"I need to work on it in my bullpens and see if it's still there," he said with a smile.
Hernandez has two spring starts remaining before making his club-record eighth Opening Day start on April 6 against the Angels.
The Mariners ace gave up a two-run jolt in the first to Bryant, the Cubs' red-hot third-base prospect, who golfed a deep shot to left field on a 2-2 pitch for his Major League-leading seventh homer of the spring before adding another in the fourth off Kevin Correia.
The Cubs also got RBI doubles in the second by catcher Welington Castillo on a line drive Austin Jackson couldn't quite reach in the left-center gap and another in the third from Anthony Rizzo after shortstop Brad Miller threw wide to first on what would have been an inning-ending double play.
When Russell followed with his home run to left-center, manager Lloyd McClendon called it a day for his 28-year-old starter. Hernandez then went to the bullpen to throw 15 more pitches to raise his total to 80 for the day.
Bryant, who hit 43 home runs in Double-A and Triple-A ball last season, is a 23-year-old rookie who has been one of baseball's biggest storylines this spring.
"The guy's a Cy Young award winner, he's their ace, and that definitely gives me a whole lot of confidence heading into the season," Bryant said. "I don't care if it's Spring Training or October, I go up there and play as hard as I can and hopefully show them what I got."
"Big power. Nice," Hernandez said. "He looked good at the plate. He hit bad pitches. It's Spring Training."
Which is precisely why Hernandez wasn't sweating his poor outing on the 81-degree afternoon in front of a full house at Sloan Park.
"I need to work in and have better breaking balls," he said. "But I'll just forget this one and go out and do my work for the next one."
Greg Johns is a reporter for MLB.com. Follow him on Twitter @GregJohnsMLB as well as his Mariners Musings blog. This story was not subject to the approval of Major League Baseball or its clubs.