Lawrie, Phegley flash power, Hahn handles Reds in 5 scoreless
A's tag Iglesias, Chapman for six runs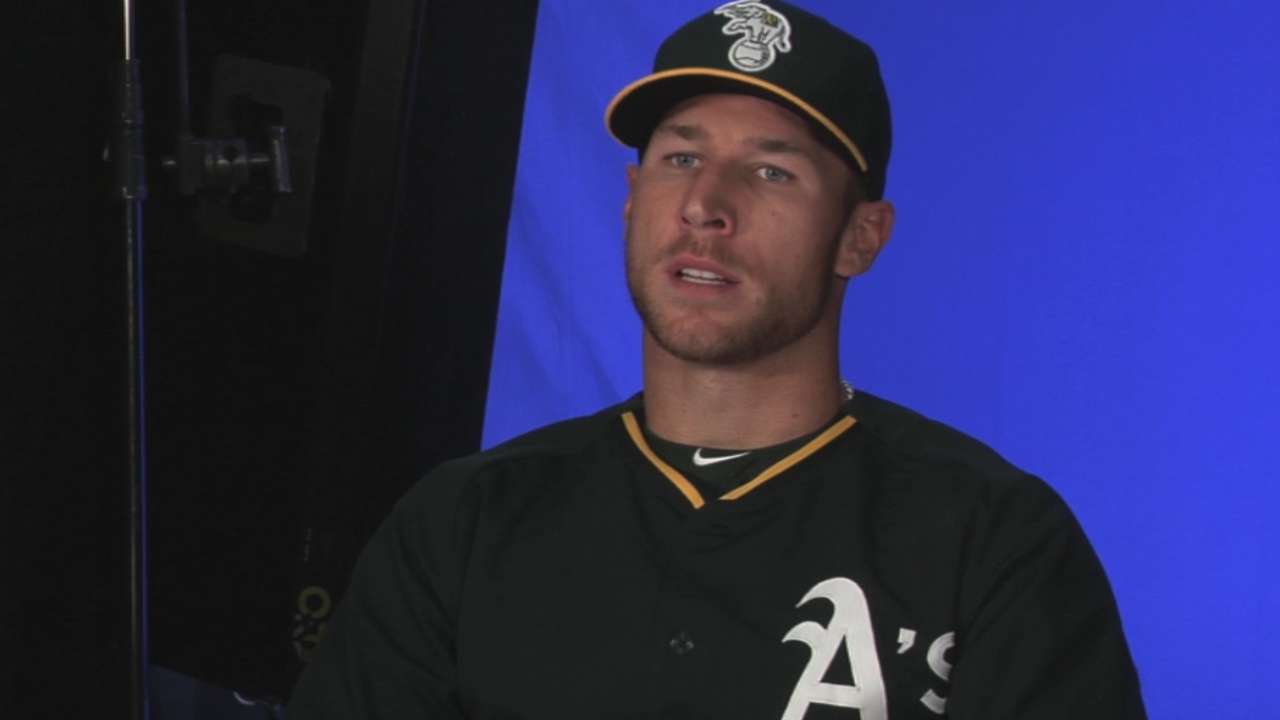 MESA, Ariz. -- A's third baseman Brett Lawrie smashed a three-run homer in the first inning of an 8-1 win over the Reds at Hohokam Stadium on Saturday afternoon, his first of the spring season.
A's catcher Josh Phegley also homered, sending a two-run shot to left-center off Aroldis Chapman, who was also tagged for back-to-back doubles from Mark Canha and Marcus Semien in a three-run sixth.
Phegley's battery mate, Oakland starter Jesse Hahn, also impressed, as he's been doing all spring in his bid for a rotation spot. The right-hander allowed four hits, walked two and fanned two in five scoreless innings, lowering his Cactus League ERA to 3.65.
Reds right-hander Raisel Iglesias, a strong bet to make the rotation, offered up Lawrie's home run but retired each of his final five batters, including three by strikeout.
Left fielder Marlon Byrd collected two hits for the Reds, and Kristopher Negron drove in a run on a triple to right field in the top of the seventh inning, scoring Ivan De Jesus.
Catcher Carson Blair brought in the A's final run with a double in the bottom of the eighth inning, scoring Canha.
Up next: The A's and Reds meet again Sunday, this time in Goodyear, where Oakland rotation candidate Kendall Graveman gets the ball for a 1:05 p.m. PT start. The right-hander allowed just one run in a combined 9 2/3 innings in his first three starts. Tyler Clippard, expected to start the season as the club's closer, is also slated to pitch in the game, which will be available on Gameday Audio.
Jane Lee is a reporter for MLB.com. This story was not subject to the approval of Major League Baseball or its clubs.