Matz gets optioned to Minors after solid start vs. Tigers
Coaches like lefty prospect's chances to return this year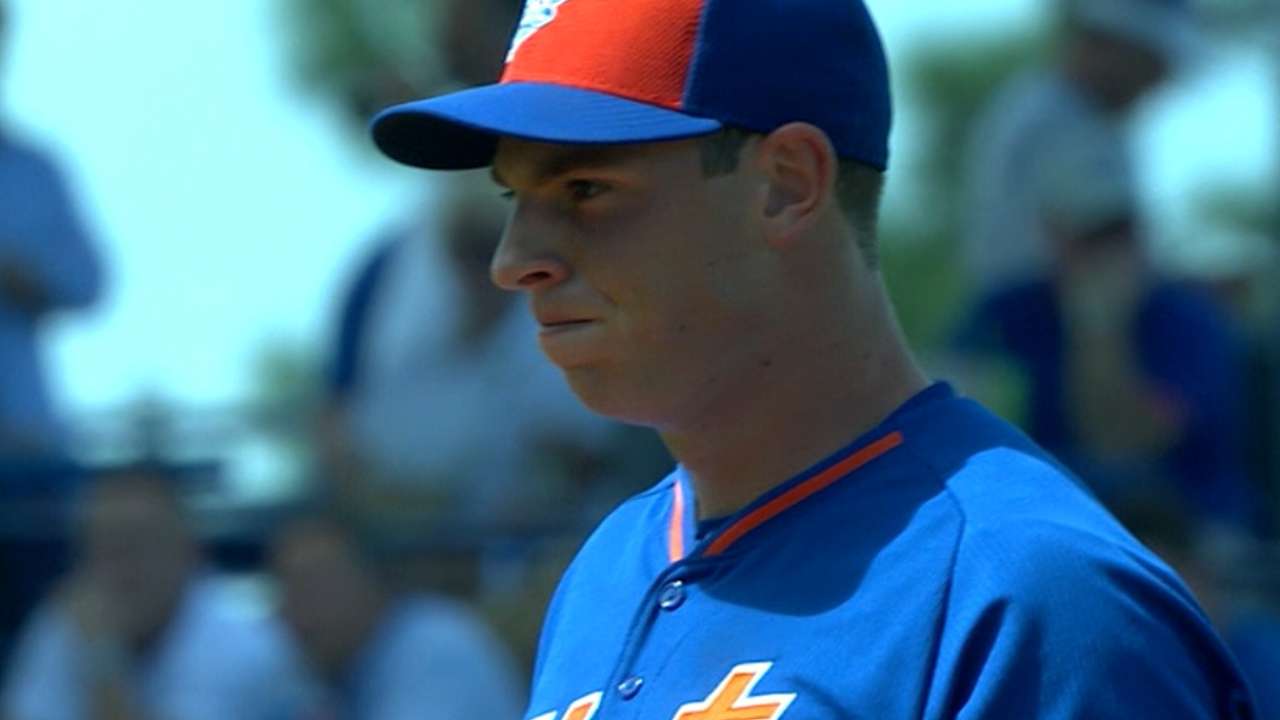 LAKELAND, Fla. -- Mets left-hander Steven Matz was optioned to Minor League camp following his start on Saturday, marking the second straight day that one of the club's top prospects has been optioned out of big league camp.
Despite the postgame news, which Matz said did not come as a surprise, the southpaw came away from his final Grapefruit League start feeling encouraged by both his outing against the Tigers, as well as his spring performance as a whole.
"I knew coming in that the Mets pitching staff is pretty stacked," Matz said after limiting the Tigers to one run off three hits over 2 2/3 innings. "They have their five guys and I really wasn't expecting to make a starting spot out of Spring Training. I'm just happy with the opportunity I've gotten."
For Matz, that opportunity included four Grapefruit League appearances, over which he logged a solid 2.08 ERA in 8 2/3 innings of work. Ranked as the club's second-best pitching prospect behind only Noah Syndergaard, who was optioned on Friday, Matz made a strong impression on manager Terry Collins.
"He's going to be very good," Collins said. "He's got all it takes. Now it's just a matter of going out there with confidence and command. He's going to be really good."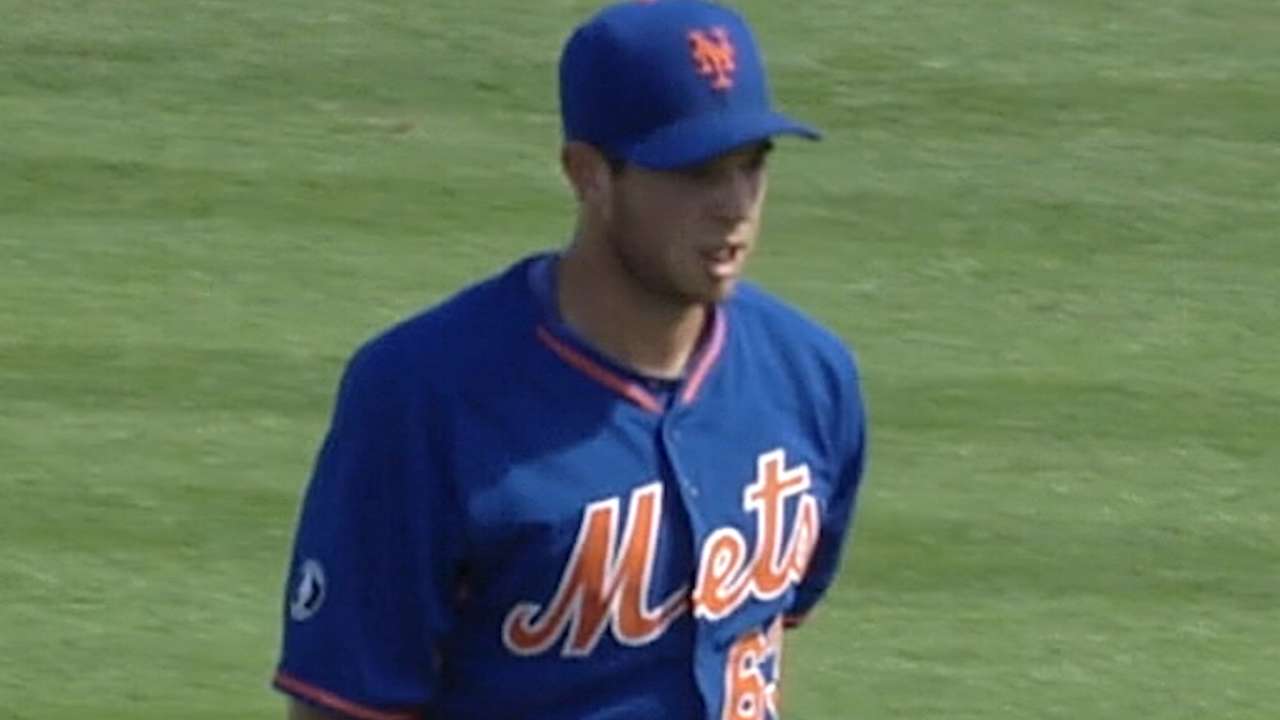 Even with the Mets recently losing Zack Wheeler to a season-ending elbow injury, there simply just isn't enough room in their current starting rotation for either Matz or Syndergaard. As it stands now, the club plans to enter the season with a rotation of Matt Harvey, Bartolo Colon, Jacob deGrom, Jon Niese and Dillon Gee.
While Syndergaard would likely get the first look in the event of the Mets needing another starter, pitching coach Dan Warthen isn't about to count out the possibility of Matz making an impact at the big league level as soon as this season.
"I think he's on the right road," Warthen said, "and I would not be surprised if, sometime this year, we see Steven Matz."
Matz ended an already strong Spring Training on a high note Saturday. Though he served up a first-inning homer to J.D. Martinez, Matz bounced right back to retire Tigers slugger Yoenis Cespedes one batter later. Matz also forced veteran hitters Rajai Davis and Alex Avila to ground out in that first inning, accounting for two of his five groundball outs on the day.
"Anytime you're facing big league hitters and seeing their approach and trying to attack them, it definitely improves your game," Matz said. "The Tigers got a really good lineup, they're pretty stacked. And I was able to get some of those guys out, so it definitely gives me a sense [that I can compete]."
While Matz's performance this spring has certainly given the Mets brass a similar sense, the 23-year-old will still have to wait for an opening to showcase his talent at the big league level.
"He just has to continue to do what he's doing right now," Warthen said. "He's right where he needs to be. It's just a matter of him going out there and logging a few more innings and being ready to go when it's time."
Paul Casella is a reporter for MLB.com. This story was not subject to the approval of Major League Baseball or its clubs.
This story was not subject to the approval of Major League Baseball or its clubs.