Greenwood, Tuivailala among 6 pitchers sent down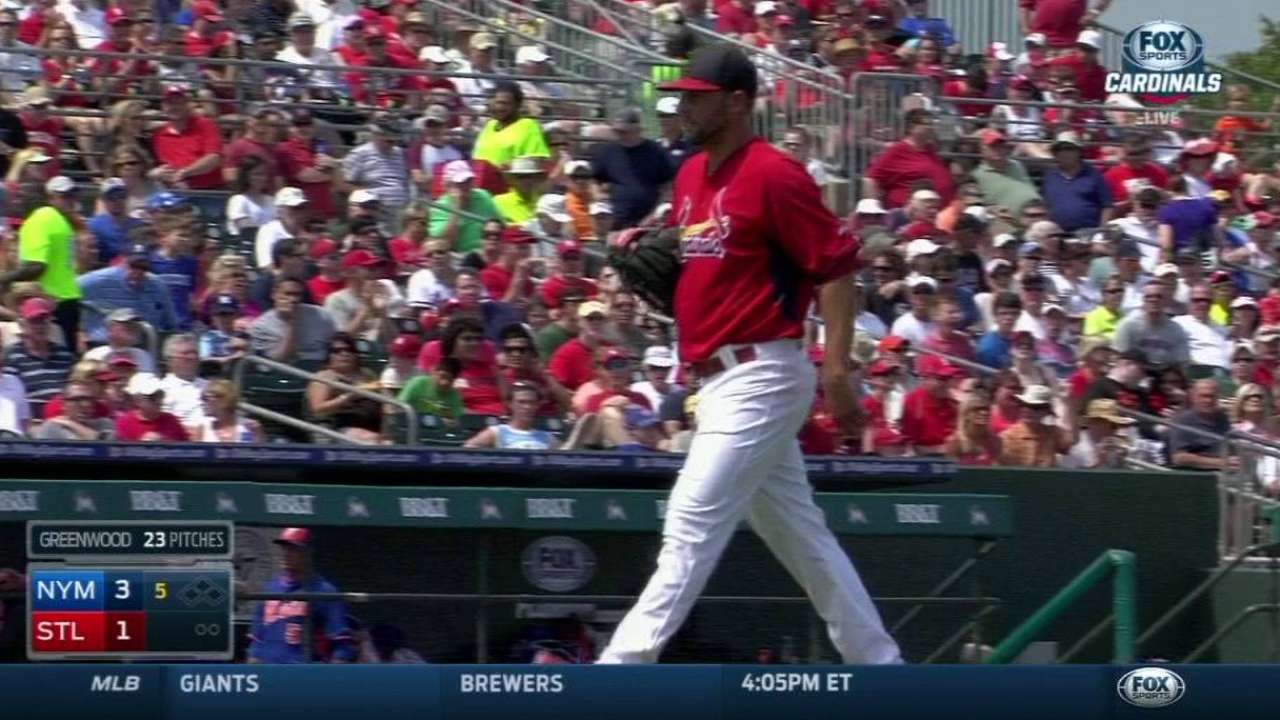 Greenwood and Tuivailala both pitched in the big leagues for the Cardinals last season, and Mike Matheny said he wouldn't be surprised if any or all of them make contributions in 2015.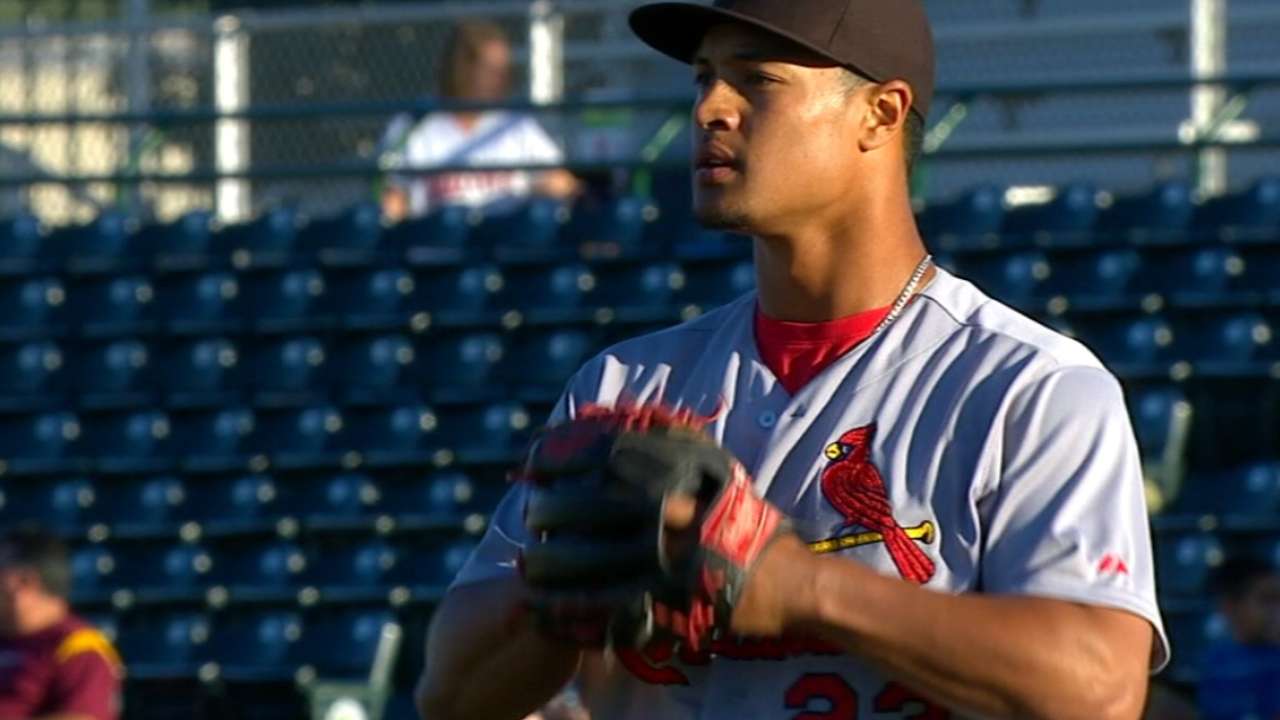 "Those aren't fun conversations," the Cardinals' manager said. "It's hard when they're sitting in here and you're telling them they're going back. But they also are smart and see the writing on the wall. A couple of them haven't thrown in four days, and that's not good for them.
"As I go down that list, I look at something that every one of those guys could bring to us. But there's also some work that needs to be done by just about every one of those guys. We sent them down the hall with a couple of things that each of them can improve on."
Greenwood went 2-1 in with a 4.75 ERA in 19 appearances for the Cardinals last year. "He did a terrific job. Very versatile. He was a big help to us," Matheny said.
Paul Hagen is a reporter for MLB.com. This story was not subject to the approval of Major League Baseball or its clubs.