Close battle looms between Walker and Elias for fifth spot
Mariners manager McClendon will not make decision until next week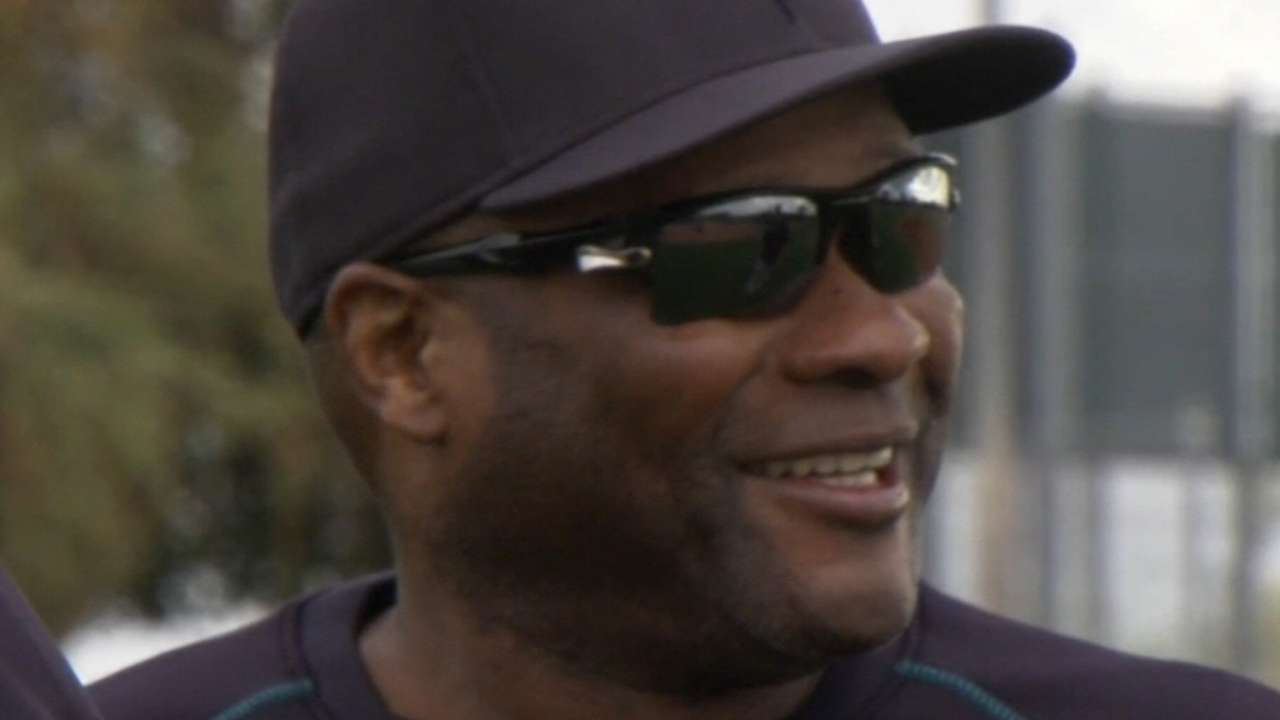 PEORIA, Ariz. -- As the battle for Seattle's fifth starter in the rotation hits the stretch run, manager Lloyd McClendon said Saturday that decision will likely come in another week or so. And, no, he's still not tipping his hand in the battle between Taijuan Walker and Roenis Elias.
"They've both thrown the ball pretty good. I've been very pleased," McClendon said, now that the two youngsters each have four Cactus League outings under their belt.
It's easy to look at Walker's 12 scoreless innings and opponent's .100 batting average this spring and assume that puts him ahead of Elias, who has a 3.86 ERA while opposing batters are hitting .383. But McClendon says it's not that simple.
"My evaluation is probably a little different than yours," McClendon said. "I don't worry about the numbers, per se. I see good and bad out of both of them. They've both made a lot of progress and a lot of things I've been very pleased with."
The 22-year-old Walker has been regarded as one of baseball's top up-and-coming right-handers for the last several years and has gone 3-3 with a 2.89 ERA in 11 Major League games in short stints with the Mariners over the past two years.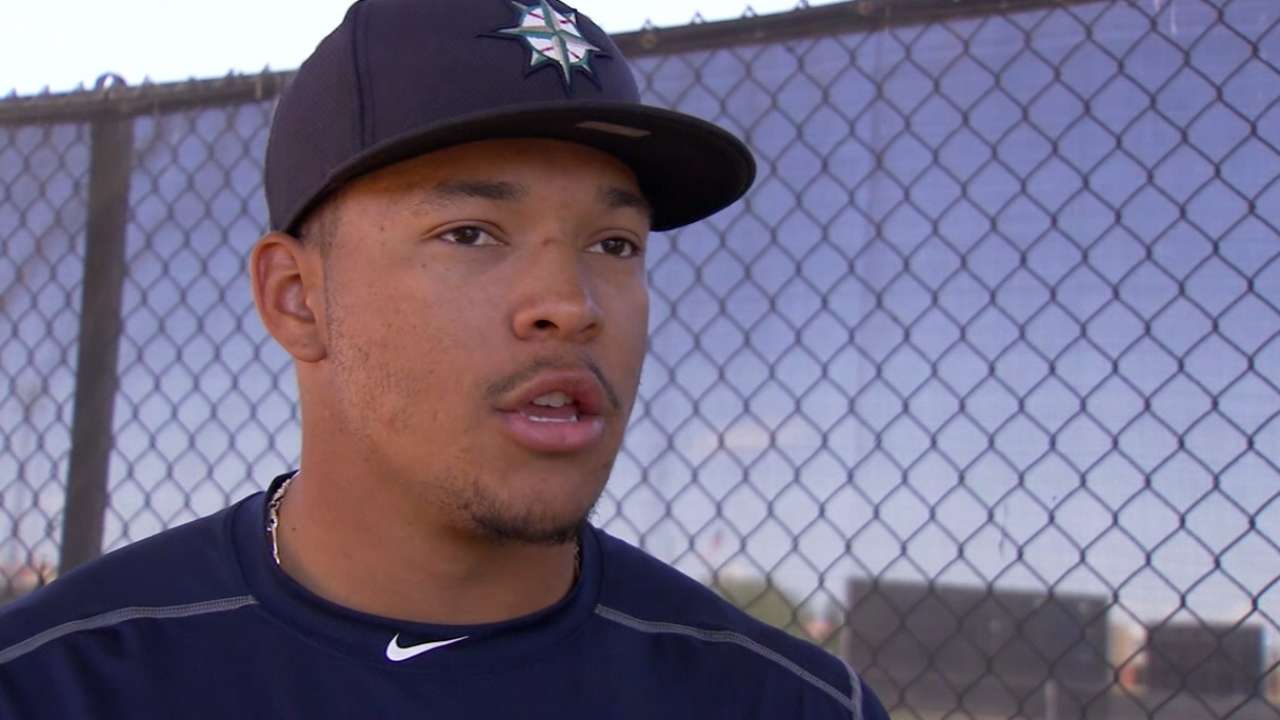 Elias, a 26-year-old from Cuba, surprised everyone by jumping from Double-A to the big leagues last year and went 10-12 with a 3.85 ERA in 29 starts.
"He's a tough kid. He's not afraid of competition," McClendon said. "I will say this. Yesterday [against the Rangers], for the first time I saw that really good breaking ball, the snap on the curveball. It just goes to show how dynamic he can be at times. You have to remember this was a kid with double-digit wins last year, so he's no slouch."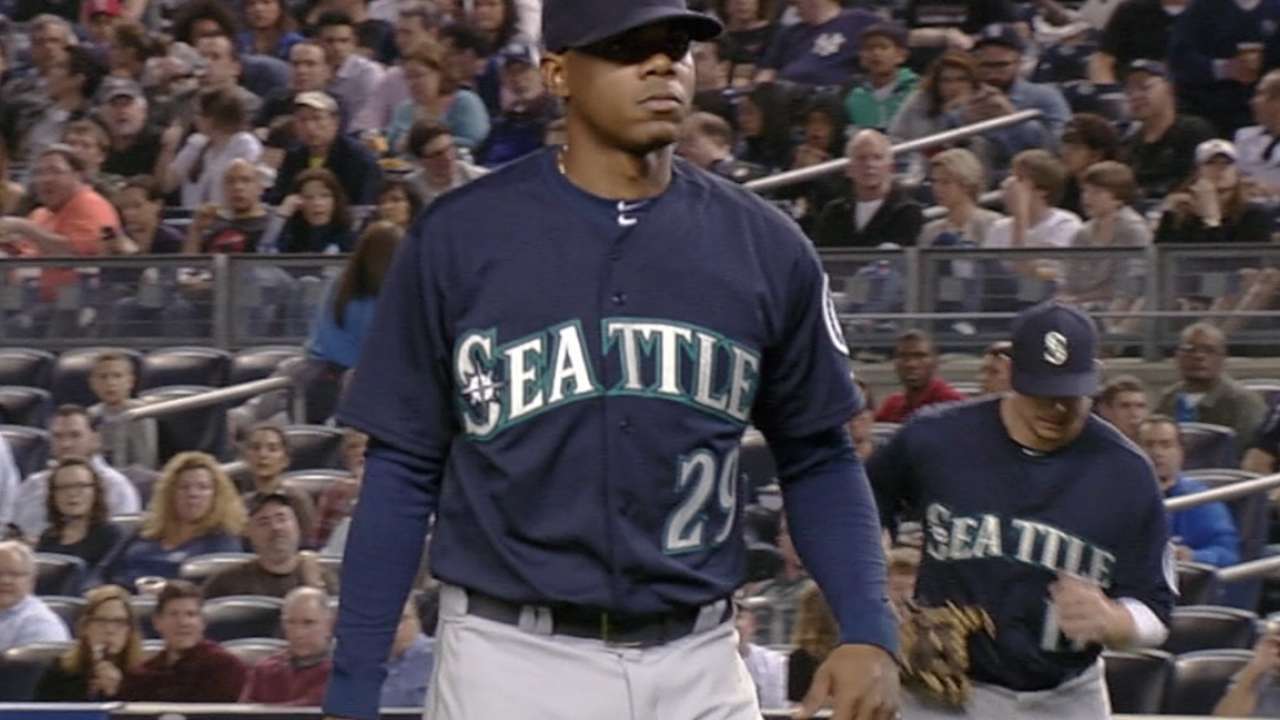 Walker has considerable upside and is an outstanding athlete, a physically imposing presence at 6-foot-4 and 235 pounds. His time is definitely coming, it's just a matter of when.
"They both need to be consistent, particularly in the strike zone," said McClendon. "Continue to be consistent, continue to show poise, continue to be successful. That would make our decision very tough.
"Spring Training can be a little difficult because it depends what lineups you're facing, all those things factor in," the manager said. "Success and failure can come in a lot of different forms. You have to be careful with that. The dynamic of how they fit with the rest of the rotation, there's a lot of factors that play in."
With his first four slots already divided evenly between right-handers Felix Hernandez and Hisashi Iwakuma and left-handers James Paxton and J.A. Happ, McClendon said the left-right decision between Walker and Elias didn't loom large. This will simply be about which talented youngster is believed most ready to help win games at this point.
Walker is slated to start again Wednesday night against the Cubs in Peoria. Elias' next outing hasn't been announced, but he's likely to pitch one of the split-squad games Thursday. Both would then be on pace for one more start in the final week of camp, though McClendon indicated a decision could come before then.
"I don't think that's fair, to make it the last day," he said. "That's not fair for anybody. I would say the last week of spring, we have to have things pretty well narrowed down."
Greg Johns is a reporter for MLB.com. Follow him on Twitter @GregJohnsMLB as well as his Mariners Musings blog. This story was not subject to the approval of Major League Baseball or its clubs.