Stults stays in rotation mix with strong outing
Lefty works 5 innings against Nats to follow tone set by Foltynewicz, Rodriguez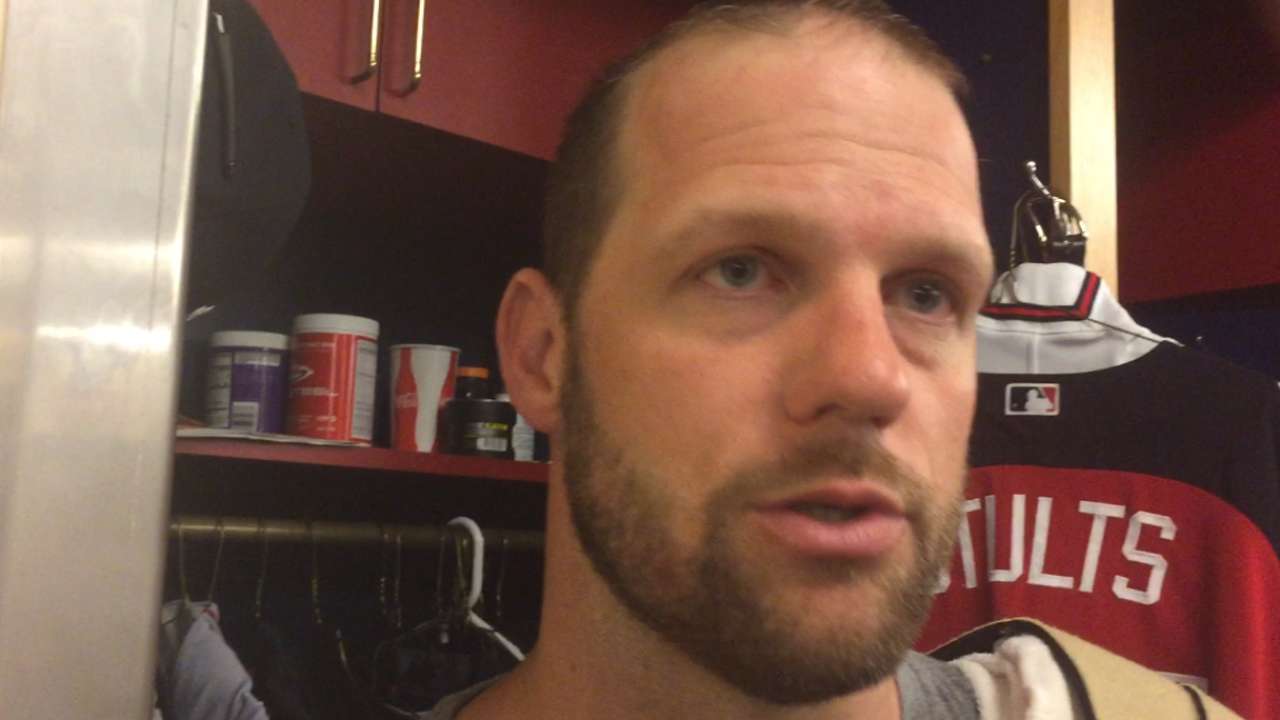 LAKE BUENA VISTA, Fla. -- After watching Mike Foltynewicz and Wandy Rodriguez bolster their rotation bids this week, Eric Stults took the mound on Saturday afternoon and gave the Braves further reason to continue considering him as a legit candidate to begin the season as one of their five starters.
Though Braves manager Fredi Gonzalez indicated on Friday that Rodriguez has positioned himself for one of the two vacancies in the Atlanta rotation, other members of the organization are keeping an open mind as they enter the final two weeks of Spring Training.
Thus, it appears Foltynewicz, Rodriguez and Stults will continue battling with the hope of gaining one of those two rotation spots behind Julio Teheran, Alex Wood and Shelby Miller.
"There's hopefully spots for all of us, but you obviously don't know when you're getting close to breaking camp," Stults said. "If we can push each other, hopefully it's going to make everybody better and make this team better."
Foltynewicz put himself back in the mix as he showed better command and looked more like a pitcher than a thrower during the 2 2/3 innings he completed against the Yankees on Wednesday night. Rodriguez trumped that performance and seemingly established himself as the front-runner when he ran his scoreless-innings streak to 12 with five hitless innings against most of the Marlins' regulars on Friday night.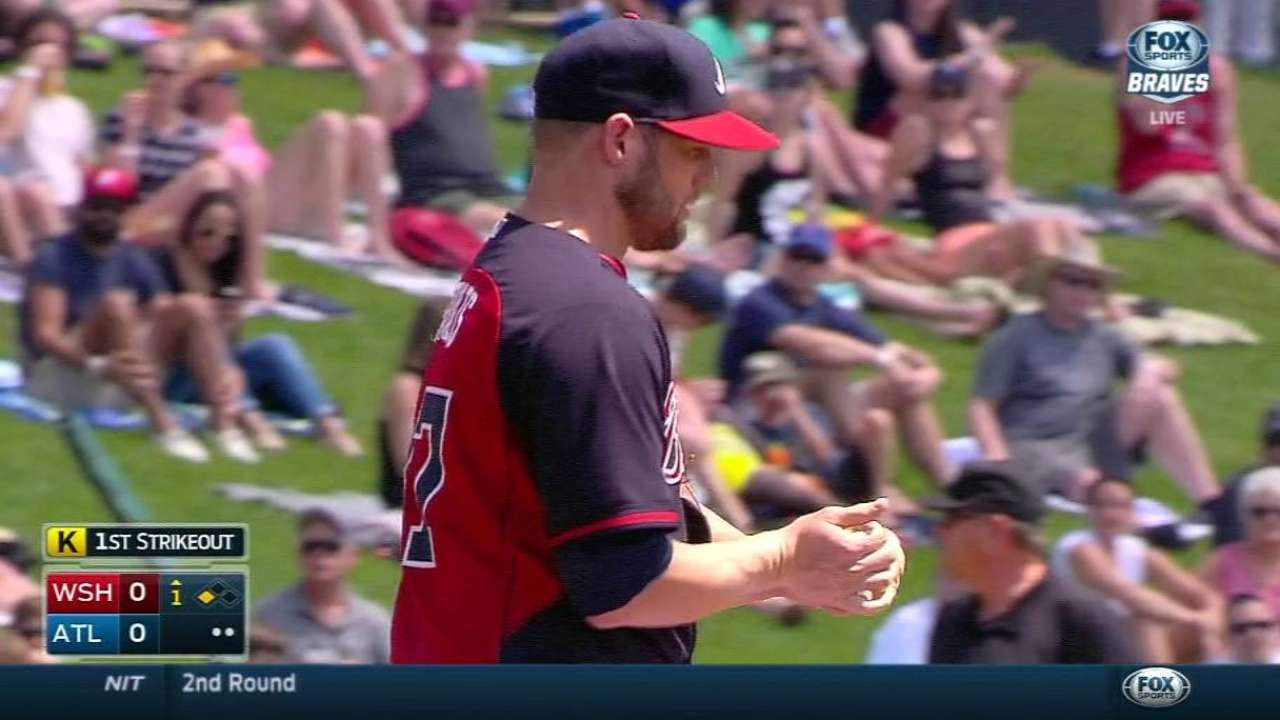 Though Stults' challenge was not as great as he faced a less-than-imposing, split-squad Nationals lineup at Champion Stadium on Saturday, the veteran southpaw did what he had to do to keep himself in the mix with five solid innings. Three of the five hits he surrendered were singles registered in a two-run third inning.
Stults induced seven groundouts and notched a pair of strikeouts. The veteran southpaw has produced a 2.57 ERA through his first four Grapefruit League starts.
"I can't be disappointed," said Stults, 35. "Now, it's up to them to make the decisions based on what they want for this team. I feel like I've done my part. I've been able to get work in. I've been able to go out and get my pitch count within the [scheduled amount of] innings. That's the goal, and to be able to produce desired results as well."
While the Braves have the option of sending Foltynewicz to Triple-A Gwinnett to begin the season, they will soon have to make a decision regarding the other two candidates, both in camp with Minor League deals. Rodriguez can opt out of his deal if he is not guaranteed an Opening Day roster spot by April 1. Stults' opt-out date is April 3.
Mark Bowman is the Braves beat reporter for MLB.com. This story was not subject to the approval of Major League Baseball or its clubs.