Gibbons, Blue Jays working through unanswered questions
As regular season approaches, club making decisions for 'important year'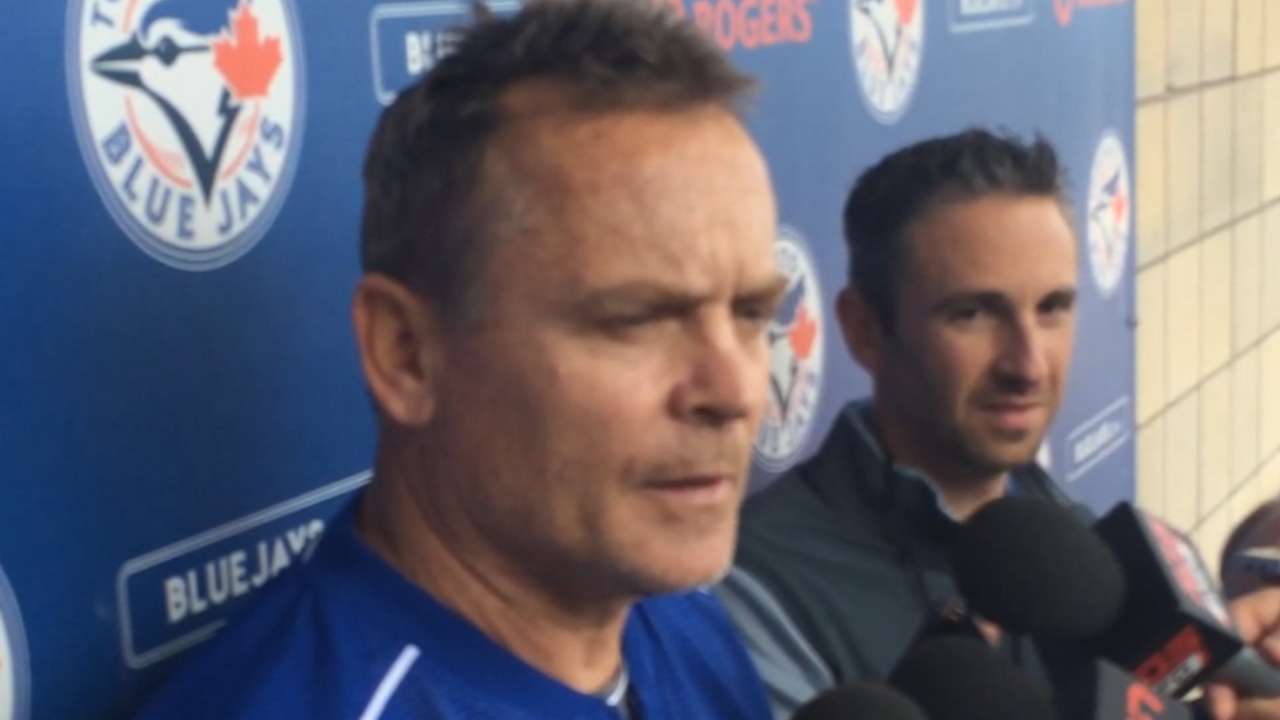 CLEARWATER, Fla. -- With Opening Day just two weeks away, an unsettling number of critical questions remain unanswered for the Blue Jays in what manager John Gibbons acknowledged Saturday, "is an important year for us."
"There's still a lot of guessing going on," Gibbons admitted after Toronto downed the Phillies, 6-3, with a 13-hit attack that included home runs by Jose Reyes, Jose Bautista and Josh Donaldson.
Will the Blue Jays open the season with two catchers, or will they carry three? Will they carry seven relief pitchers or eight? Who will play first base or second?
"Some days we're confused," the Blue Jays' manager quipped. "There's a lot at stake as far as those decisions. We've got the guys. There's a lot of depth there. We've just got to figure out how we're going to use it."
Injuries to Edwin Encarnacion and Maicer Izturis have further complicated matters. Izturis is sidelined with a strained right groin, and Encarnacion has been hobbled all spring by a balky back.
"Normally he [Encarnacion] would play 150 games," Gibbons pointed out. "I don't know if that's realistic now."
As far as the bullpen is concerned, Gibbons cautioned: "The guys who start the beginning of the year, that doesn't mean they'll be there a week later."
Worth noting
• Closer Brett Cecil, sidelined all spring -- first with the flu and then with inflammation in his left shoulder -- pitched one inning in a Blue Jays' Minor League camp game on Saturday. He allowed one run on two hits, both doubles, and struck out one.
It was the first time Cecil had pitched in a game since an intrasquad game on March 2.
However, both Cecil and the Blue Jays remain confident he will be ready in time for Opening Day.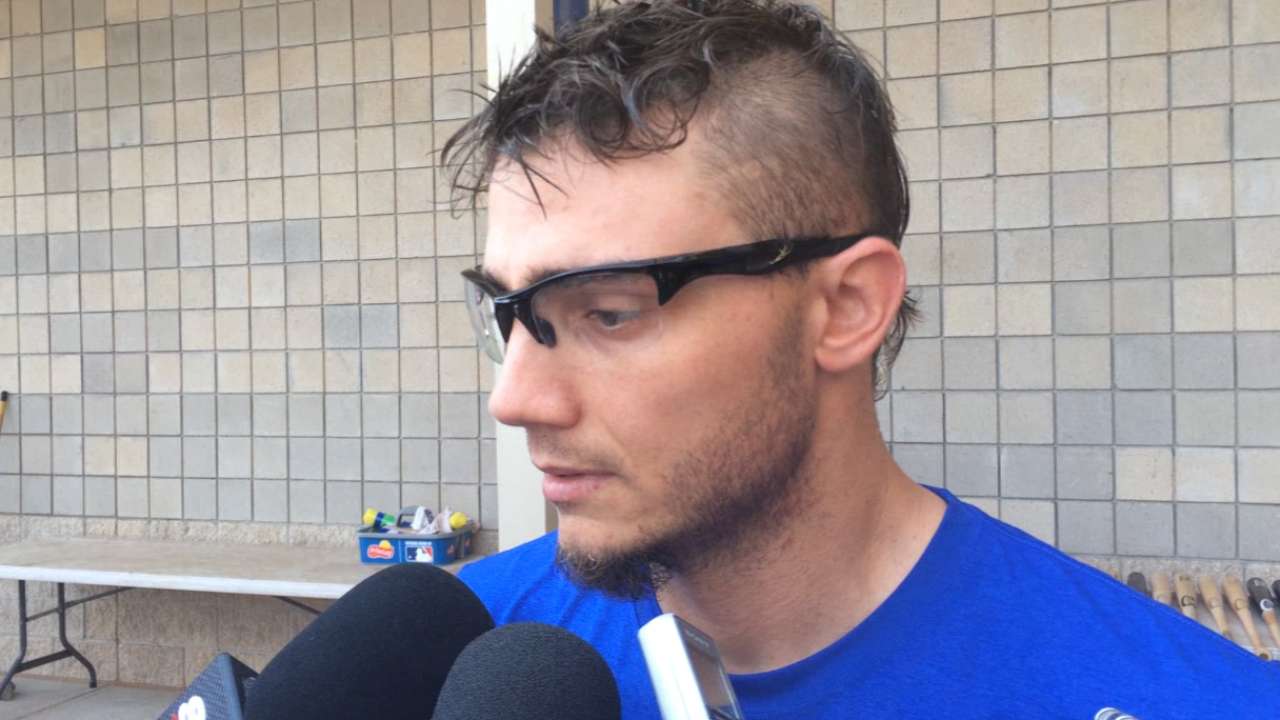 • Mark Buehrle will make his next start on Tuesday in a Minor League game rather than making the 2 1/2-hour trek to Fort Myers to face the Twins.
But Gibbons said Saturday that is because "we want to stretch out our bullpen a little," not because Buehrle wants to avoid the long bus ride.
"Buehrle likes to go five innings, and we need to get some of our relief pitchers a little more work than that," Gibbons explained.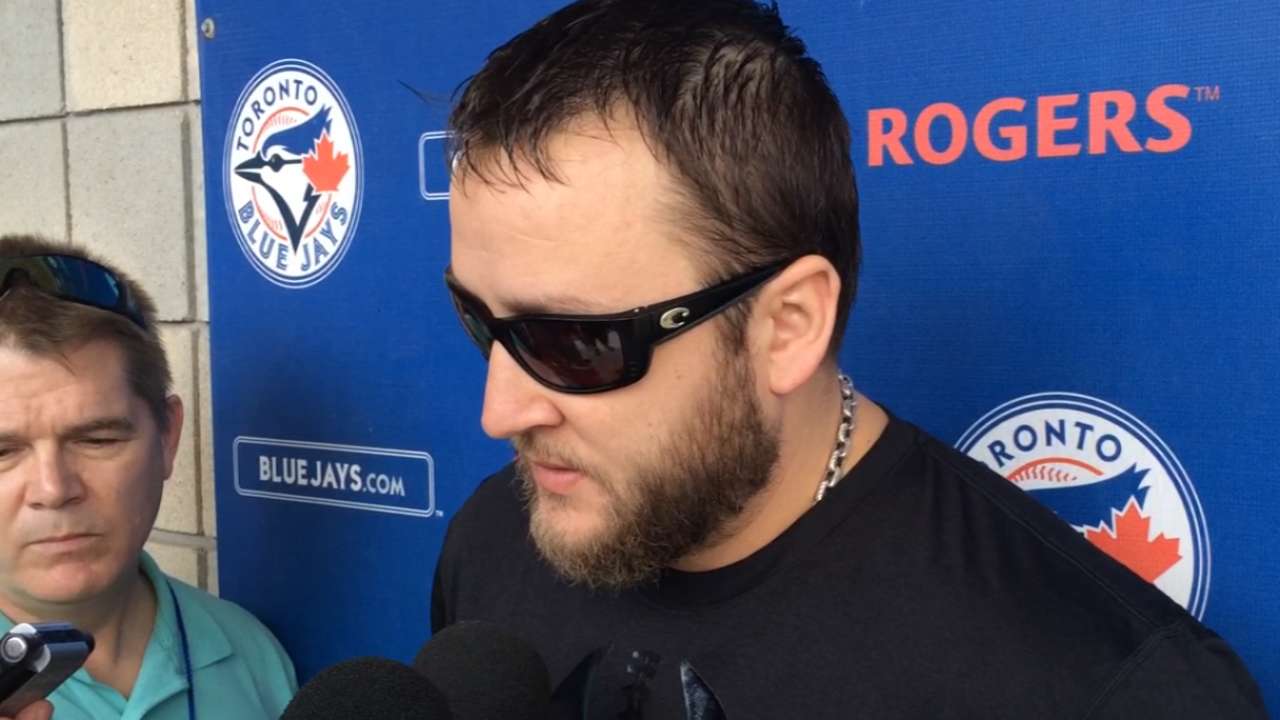 • Infielder Ramon Santiago, who broke his collarbone making a diving catch last Sunday, and right-handed pitcher Wilton Lopez were assigned to Minor League camp on Saturday.
That reduces the number of players in the Jays' Major League camp to 45, including 21 pitchers, four catchers, 12 infielders and eight outfielders. Thirteen of those players are non-roster.
Jim Hawkins is a contributor to MLB.com. This story was not subject to the approval of Major League Baseball or its clubs.