Coleman's lights-out performance speaks to Royals' bullpen depth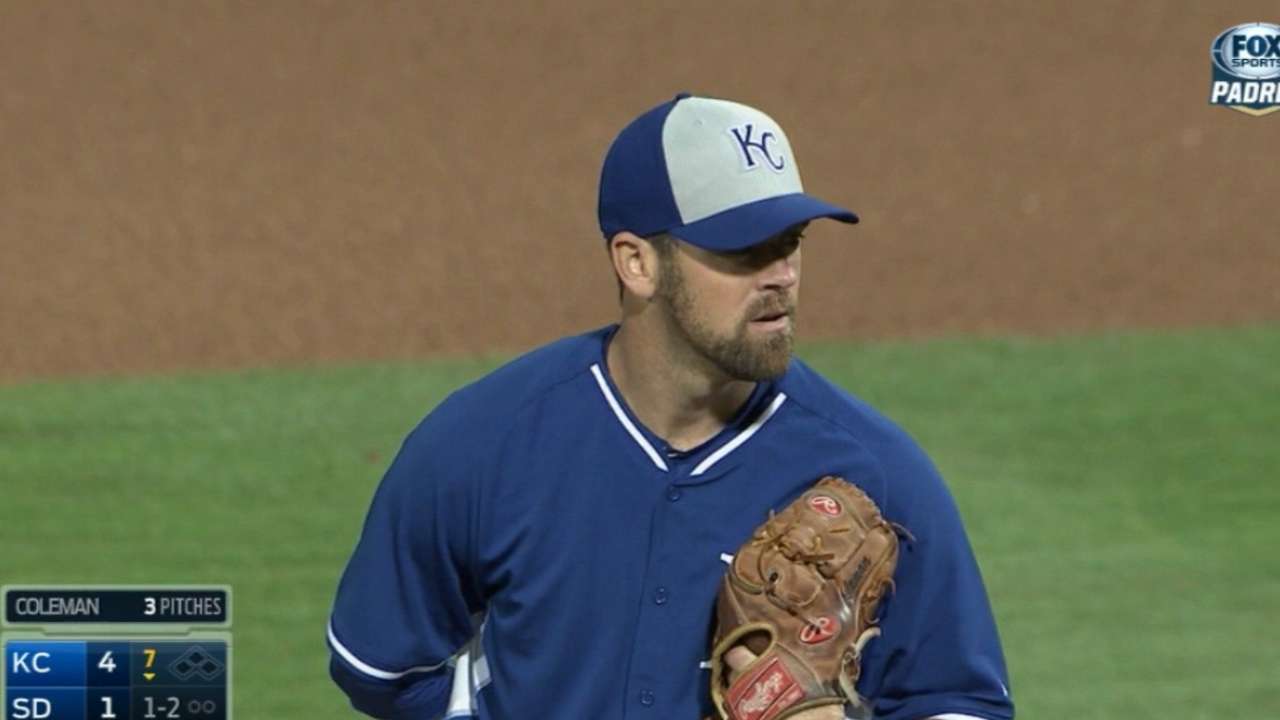 SURPRISE, Ariz. -- Royals manager Ned Yost and the rest of the observers from the dugout in Peoria on Friday night seemed to be as blown away by the two-inning, five-strikeout relief performance of Louis Coleman as the Padres hitters Coleman struck out (Matt Kemp, Justin Upton, Derek Norris, Yonder Alonso and Jedd Gyorko).
"We were like, 'Is it the lights? What is it?'" Yost said Saturday. "To face the meat of that order, that's a pretty good order right there."
Coleman (14 strikeouts in 8 2/3 innings), along with non-roster invitees Ryan Madson (1.80 ERA) and Chris Young (two earned runs in six innings) and free agent re-sign Luke Hochevar (three scoreless innings) are all potential relief options that the Royals didn't have last year, when they still had one of the best bullpens in the Majors, highlighted by the dominant back-end trio of Kelvin Herrera, Wade Davis and closer Greg Holland.
"You can't have enough pitching depth," Yost said. "I just remember in Atlanta, we'd get all these pitchers, and we'd have eight starters, and it was like, 'Man, how's this going to work?' And then something happens, and bam, you're glad you've got it. But yeah, we've got a chance to be a pretty good bullpen."
Yost said the team stresses not burning out relievers during the regular season, sticking to a policy of never allowing a pitcher to work four days in a row. Having capable backups for set roles makes this possible.
"I think October showed that we have a little bit of an idea that we know what we're doing, you know?" Yost said. "A lot of times you catch crap because you stay with a starter too long or, 'Why didn't you pitch this guy in the sixth inning?' … Because you want to make sure that when you get into October that you can go to the whip, like we did.
"It worked out perfectly because we had set it up all year long to do it that way. You can't fall prey to people wanting to know why you didn't use Herrera to get out of the sixth inning. You've got to have other guys who can do that so that they can stay in their roles and stay on their days so that at the end, they're strong."
Doug Miller is a reporter for MLB.com. Follow him on Twitter @DougMillerMLB. This story was not subject to the approval of Major League Baseball or its clubs.