Hit by backswings three times, Pinto tested for concussion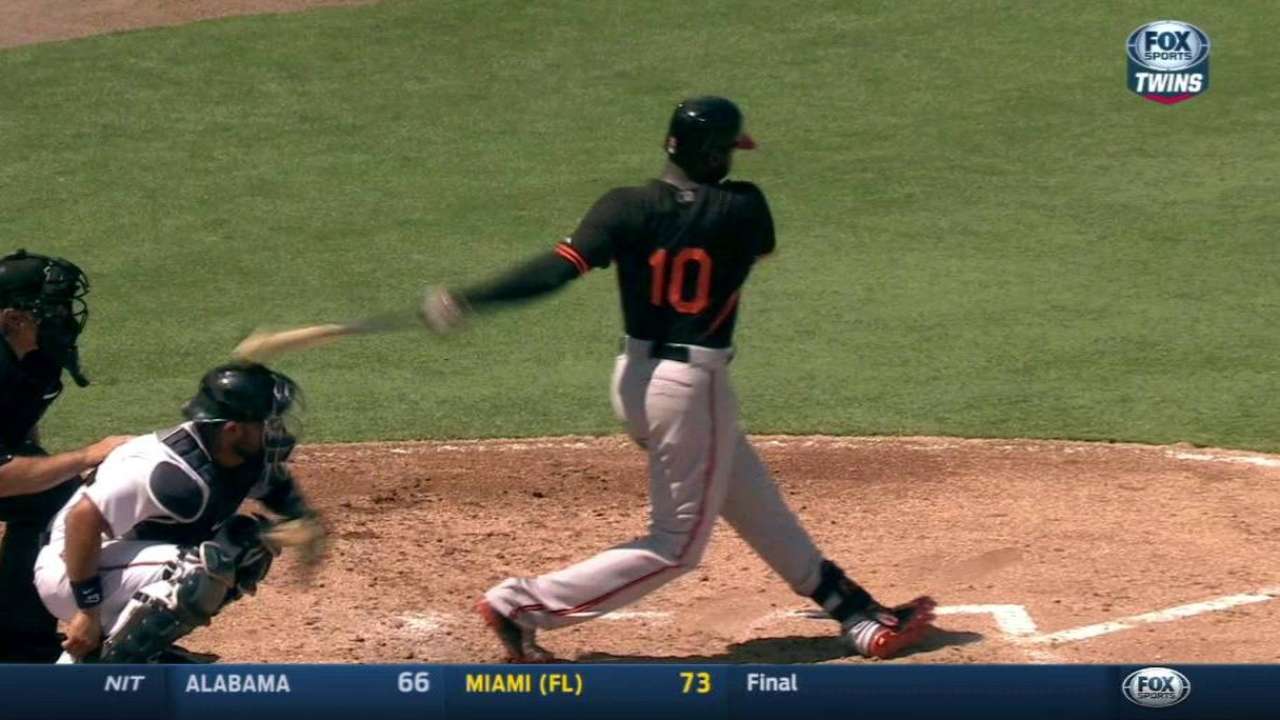 FORT MYERS, Fla. -- Twins catcher Josmil Pinto was being evaluated for a possible concussion after being hit on the head three times by backswings while catching on Saturday.
All three times occurred during Orioles center fielder Adam Jones' first two at-bats in the first two innings, and Pinto left for pinch-hitter Dan Rohlfing in the bottom of the second. The Twins are hopeful it's not serious for Pinto, who is competing for the backup catcher role.
"He's being evaluated right now and we won't have the results back for some time," Twins bench coach Joe Vavra said. "I couldn't tell because he was sweating so bad, so his eyes were already red, but he didn't look dazed and [he] answered questions fine. He was OK after the first two, but the third one was a knockout. So if there was anything like a concussion or something more severe, it happened on the third one, because it got him right on the top of the helmet."
Pinto didn't get an at-bat, but he has fared well offensively this spring, hitting .353 with a double in seven games.
Rhett Bollinger is a reporter for MLB.com. Read his blog, Bollinger Beat, and follow him on Twitter @RhettBollinger. This story was not subject to the approval of Major League Baseball or its clubs.