Yost targets giving Perez more days off
Catcher could see more playing time at DH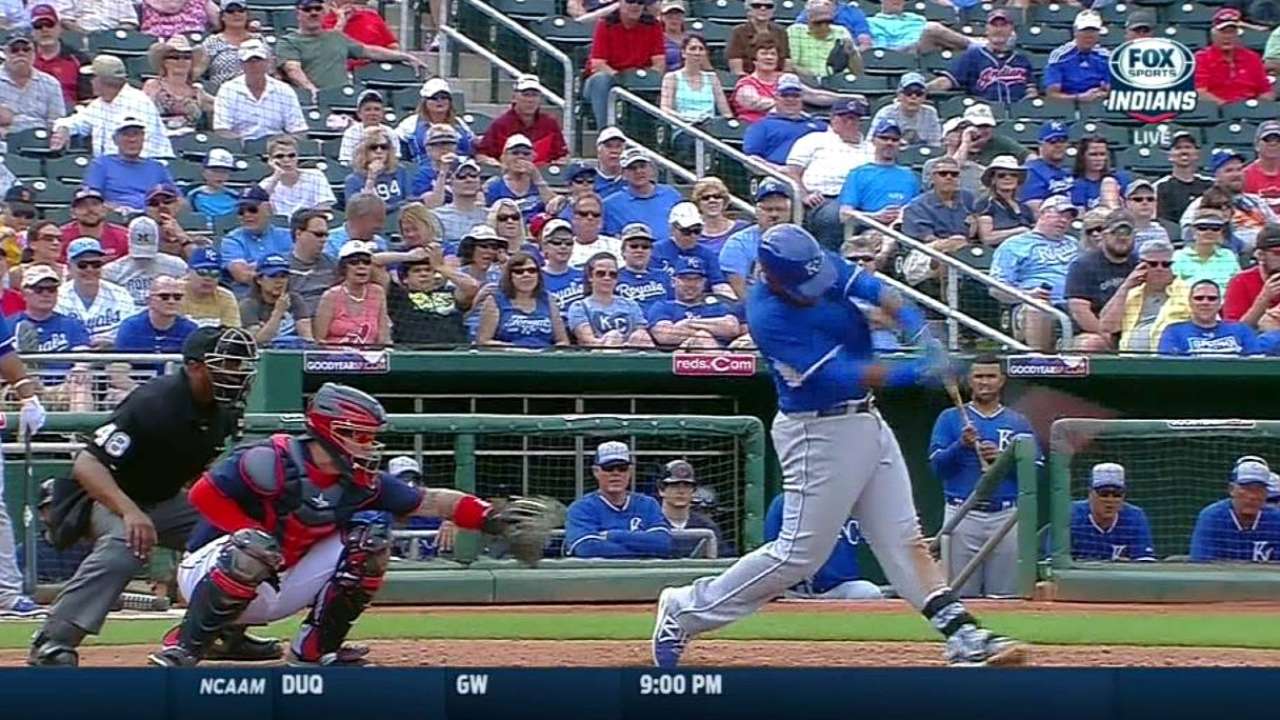 SURPRISE, Ariz. -- Royals manager Ned Yost has been thinking about giving Salvador Perez more days off from catching since December and probably earlier.
But Yost mentioned it on the first day of the Winter Meetings, and he mentioned it again Saturday at Spring Training.
In December, Yost said that offensively, Perez "got to where I felt like he felt his bat was getting a little slow. He'd have to start his swing earlier, which resulted in more swings out of the zone. I think a lot of that was my fault."
Yost didn't want to provide any specific plans for the upcoming regular season, but he intimated there will be more DH time for Perez and less than the 146 overall games (143 starts) with Perez behind the plate.
"We're just going to play it by ear," Yost said. "We're just going to watch it. [Catching coach] Pedro [Grifol] has done a really good job of helping me with Salvy, because I want to play him every day. He's doing a good job of helping me with that. He sets up the schedule, and we're always talking about it. Pedro knows him like a book. Pedro is his catching coach."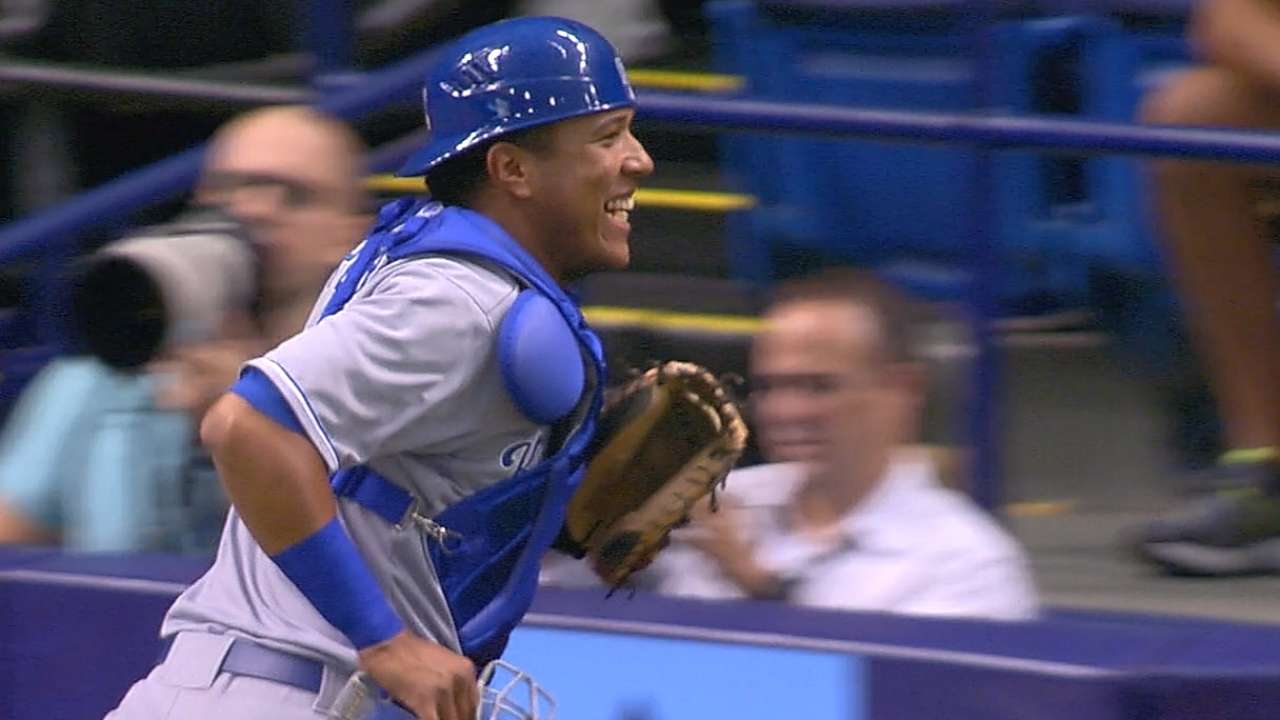 Bench coach Don Wakamatsu also is involved in the planning, in spring and in the regular season, and he said there are a lot of factors to consider. The first, Wakamatsu said, was getting Perez to catch the new pitchers the Royals have brought in, such as starter Edinson Volquez and a number of relievers, and gain at least a little bit of familiarity before the 162-game grind begins.
"The second thing you have to attack is the at-bats," Wakamatsu said. "Lessen the load on the catching side, but also make sure that he's ready to swing the bat during the season. So that might entail giving him a day off catching-wise, going to the Minor League side and get some at-bats up there. We've been able to do two things at once. He caught [Jeremy] Guthrie yesterday and led off every inning."
During the regular season, Wakamatsu said it's all up in the air.
"It's schedule, it's weather, it's field conditions, it's all those things," Wakamatsu said. "Whether it's [Eric] Hosmer or [Mike] Moustakas or [Alcides] Escobar or Salvy, you look at all those things and it's a good problem to have in the Major Leagues, that you have guys that play every day but you have to be somewhat smart and pick a day when you have to rejuvenate. It's just so fluid."
Doug Miller is a reporter for MLB.com. Follow him on Twitter @DougMillerMLB. This story was not subject to the approval of Major League Baseball or its clubs.