Despite wild outing, Price remains confident in Lorenzen
Prospect aiming to earn role with staff as non-roster invite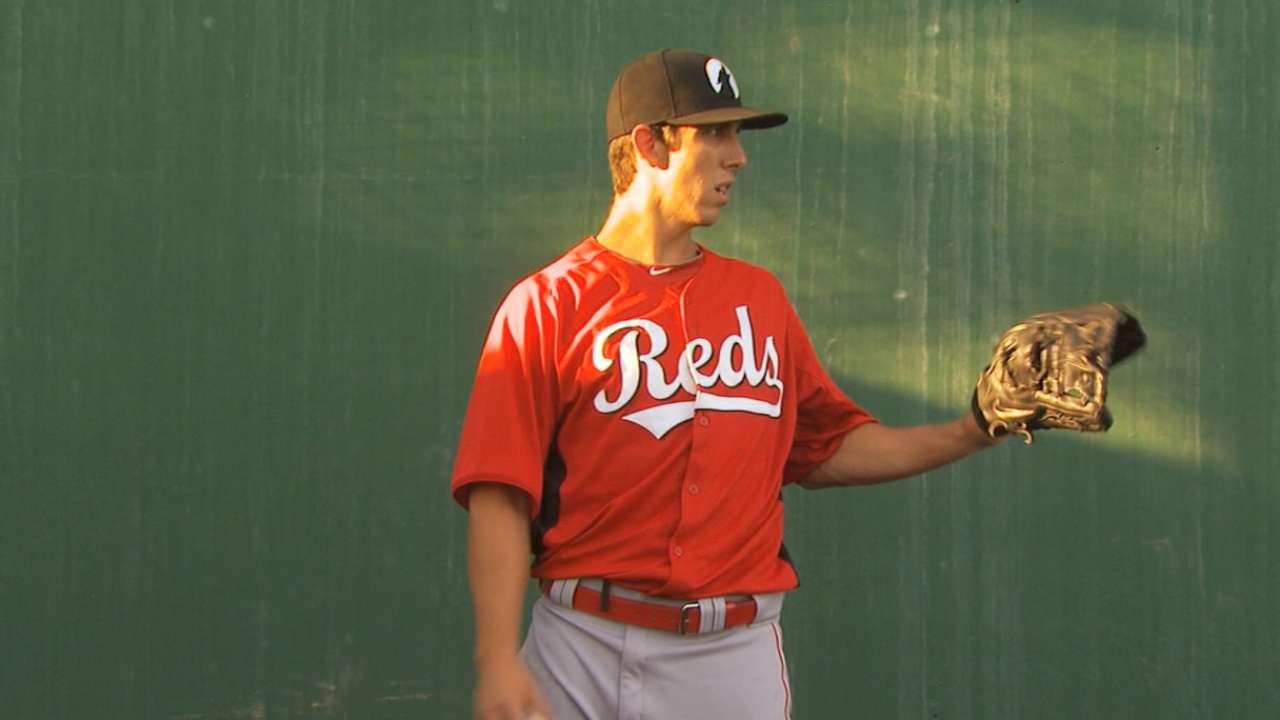 GOODYEAR, Ariz. -- Six walks allowed over two innings isn't a line to write home about, even if Reds pitching prospect Michael Lorenzen gave up only one run and no hits like he did on Friday night in relief vs. the Giants.
"We call that game management," Reds manager Bryan Price joked on Saturday morning.
In his fourth appearance of spring, Lorenzen entered in the seventh inning and walked four straight batters with one out to force home a run. He walked two more batters in the eighth inning. In his three previous games, he had gone six scoreless innings with two walks, and command hadn't been an issue since he was the 38th overall pick by the Reds in the 2013 Draft.
"It looked to me like his arm slot dropped a little bit, it might have been getting a little quick, because his ball was running a lot more than it usually does laterally off the plate," Price said. "He spiked some fastballs down under the zone. It could have been too much effort -- he just wasn't able to recapture his form. It was a battle for him to get back on top of his delivery and make quality pitches. He endured it. It wasn't pretty. He survived it without too much damage."
Lorenzen, 23, is the Reds' No. 4 prospect according to MLB.com and trying to earn a spot on the pitching staff as a non-roster invite. Projected long term to be a starting pitcher, he could break camp as a long reliever for Cincinnati.
"Michael Lorenzen walked six in two innings and I haven't lost one ounce of confidence in his ability to be an outstanding Major League pitcher," Price said. "But I've seen a lot of these Spring Trainings. The guys know that the heat is turned up right now. We're two weeks away from being out of here and being in Montreal in our tune-up for Opening Day. Guys know that the outings may have a little bit more meaning right now."
Mark Sheldon is a reporter for MLB.com. Read his blog, Mark My Word, and follow him on Twitter @m_sheldon. This story was not subject to the approval of Major League Baseball or its clubs.