Norris eyeing 120-plus starts as Padres catcher
26-year-old wants to be behind plate as much as possible in 2015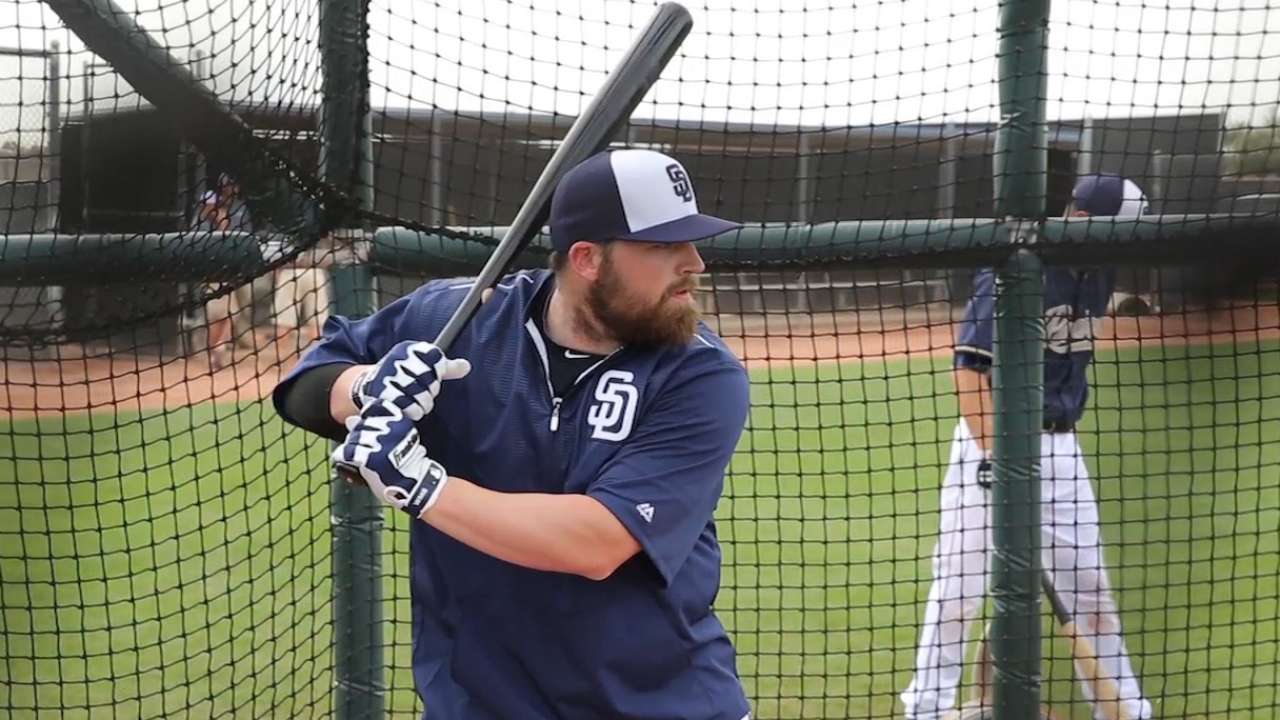 PEORIA, Ariz. -- During his first three seasons in the big leagues with the A's, Derek Norris was a starting catcher in 53, 71 and then 93 games last season.
He doesn't view this as a natural progression as much as a tease -- as in Norris would like nothing more than to be behind the plate more often than not, and far much more than he has thus far.
"The way I was brought up and taught is you need to be back there every day," Norris said. "If there's a time when you need a day, you take it. But I expect myself to be back there every day."
The Padres will give him that chance and, really, will need him to be after it was announced that their top backup catching option, Tim Federowicz, will be lost for three-to-six months following knee surgery.
This could be a rapid departure for the Padres, who in manager Bud Black's first eight seasons have had only two catchers start more than 100 games -- Josh Bard started 103 games in 2007 and Nick Hundley got 102 starts there in '13.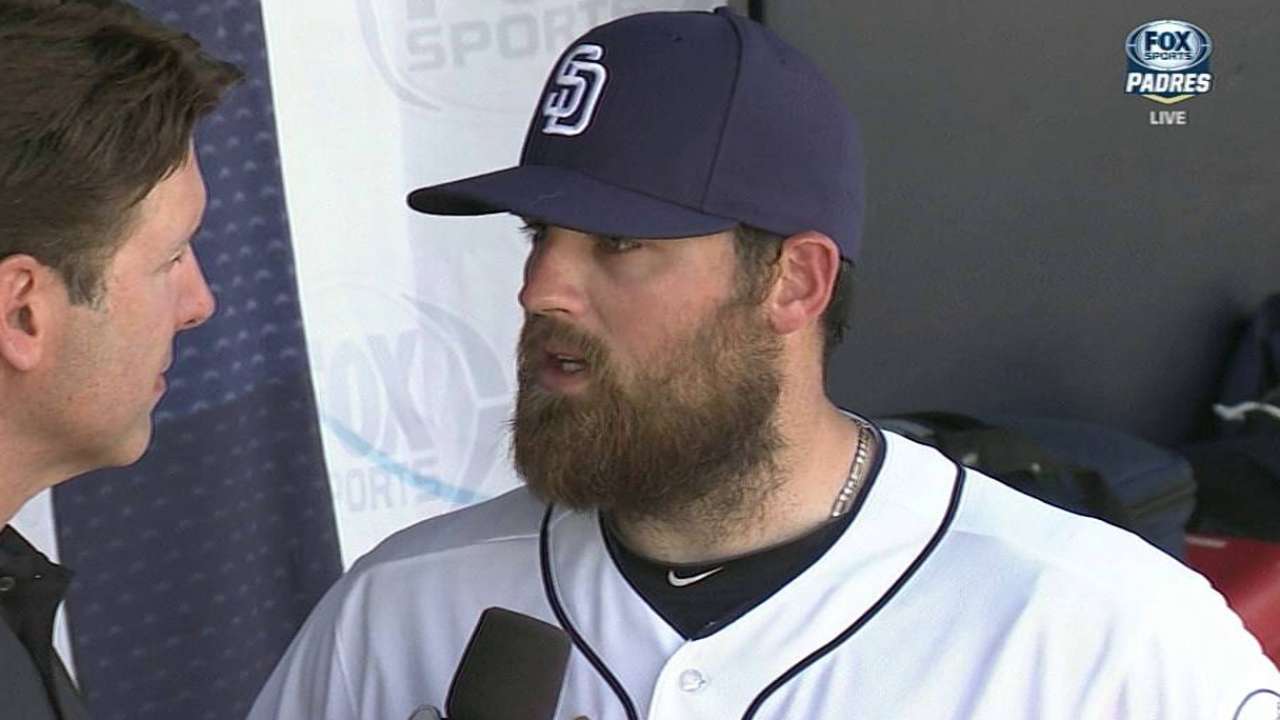 "That's what the goal is for us and him. I think this guy is built to play … I think he's an everyday type of player at a demanding position," Black said. "His motivation, his desire, his conviction is to be that guy. We project that. We think he can handle that."
For the last two seasons, Norris handled the majority of the catching duties for the A's but in 2013, John Jaso and Stephen Vogt each also saw time at catcher. Then, a year ago, Norris occasionally found himself sitting when a right-handed pitcher got the start vs. the A's.
"With the system in Oakland, they didn't think it [catcher] was a position that was more important than any other, but everyone in baseball knows that when you have that bond with a pitcher," Norris said. "Like last year here with [Andrew Cashner] wanting Rene Rivera back there.
"Trusting that guy back there, even if the pitcher's stuff isn't better on that particular day, he's going to pitch better because of it."
The Padres continue to look for backup catching options but have 37-year-old veteran Wil Nieves, a non-roster invitee, in camp. He has a leg up on the rest of the catchers in camp and, aside from Norris, is the only other one with big league experience.
Norris points to the situation that Royals catcher Salvador Perez was in a year ago. Perez led the Major Leagues in games caught (143), a high number for any era. Norris isn't saying he wants to catch that many games, or that he should, given the wear-and-tear the position takes on the body.
"Their [Royals] situation was a little different. [Manager Ned Yost] wasn't changing the lineup and they didn't need him [Perez] to hit," Norris said. "But as a catcher, eliminating runs is something we take pride in. If we're back there, we're able to do that. A lot of times, that's more important than what you do offensively, like if you hit a two-run double.
"You're going to be worn at times. But I hope when push comes to shove, if I feel good that day, I'm out there."
Corey Brock is a reporter for MLB.com. Keep track of @FollowThePadres on Twitter. This story was not subject to the approval of Major League Baseball or its clubs.