MLB.com Columnist
Tracy Ringolsby
Zito's happy homecoming could result in job elsewhere
Veteran left-hander has been effective with Oakland, but rotation fight is crowded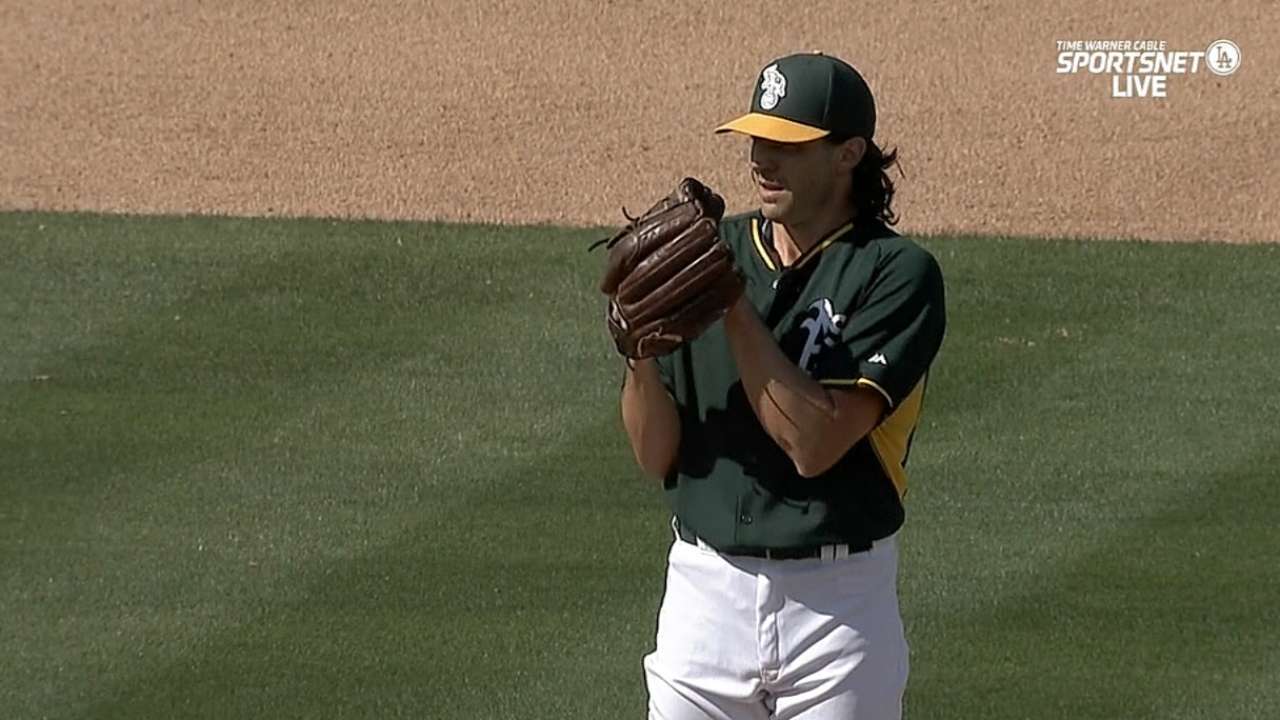 MESA, Ariz. -- After sitting out a year, Barry Zito, who will turn 37 on May 13, has pitched himself into a likely big league opportunity this spring.
The question is which team will give him the opportunity.
He is in the mix for a rotation spot with the A's, who invited him to Spring Training, and he could even end up working out of the bullpen for the team that made him a first-round draft choice and originally signed him in 1999.
Given the fact he has not been asked to get ready quickly or come into a game in the middle of an inning like a typical reliever -- and the number of rotation candidates the A's have -- there is growing speculation Zito could be moved to a team that is in need of a starting pitcher.
He has worked seven shutout innings in his past two spring appearances, including three hitless frames against the Dodgers on Friday, and his fastball has been in the 85 mph range. Scouts, however, are still holding judgment, because while Zito has been stretched out like a starting pitcher, he has pitched in the later innings during three appearances, which means he's faced fewer proven hitters.
The A's could get creative to try to keep him.
"We are a team that is all about depth," said manager Bob Melvin. "We try to keep as many people in the fold as we can."
Zito is a fan favorite in Oakland. He broke in with the A's in 2000, pitched in the postseason with them four times, was 102-63 with a 3.55 ERA, made three All-Star appearances and won the 2002 American League Cy Young Award in seven seasons with them. As a free agent, he signed with the Giants after the '06 season, then had a winning record in only one of his seven seasons in San Francisco, going 63-80 with a 4.62 ERA.
However, he became a strong influence with the Giants, particularly on younger pitchers, because of how professionally he dealt with his struggles, including being left off the postseason roster by the Giants in 2010.
"He is in great shape and he is into what he has to do," said Melvin. "The other guys take note. He's been nothing but a plus.''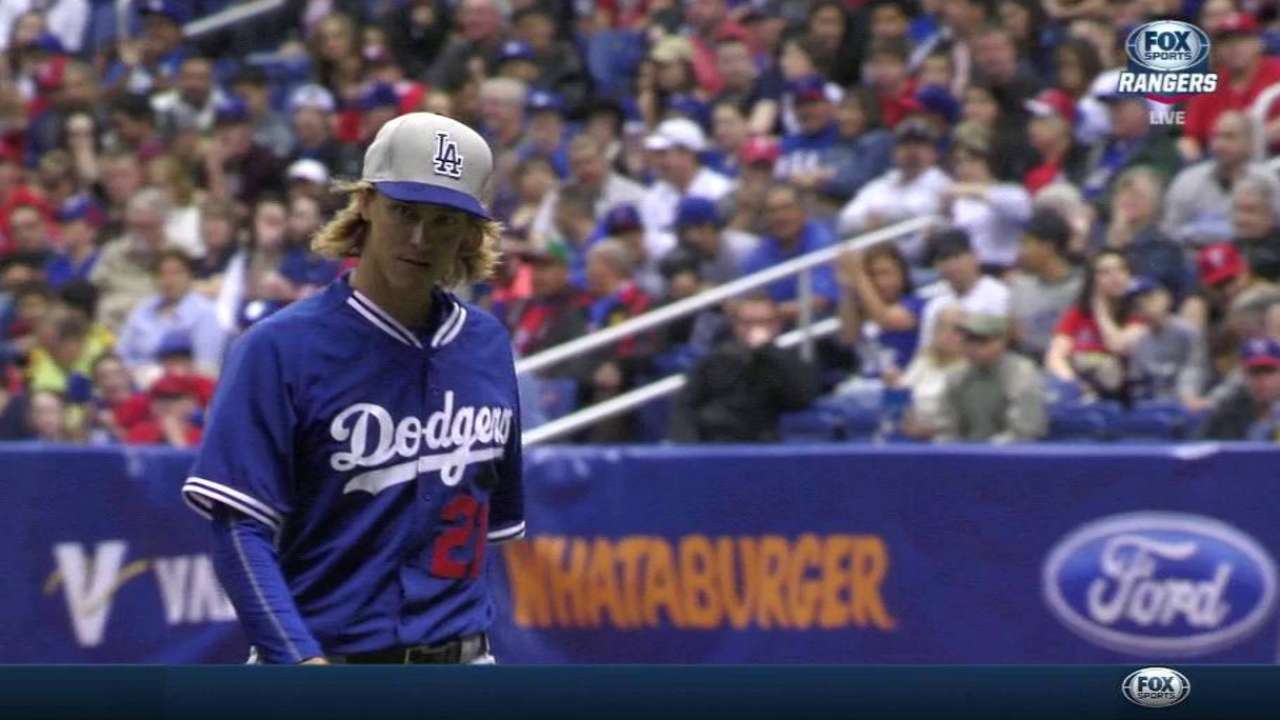 High-priced arms
Zito had his fling on the free-agent market eight years ago, but it was nothing like what could happen in terms of starting pitchers this coming offseason.
There are at least 19 starting pitchers with a salary of $10 million or more this season who could be free agents this fall.
What will be interesting is to see how a market flooded with high-priced free-agent starting pitchers will impact the approach of teams.
Will budget restraints limit the market for those pitchers?
D-backs right-hander Bronson Arroyo, who is out until late in the season while recovering from Tommy John surgery, has a base salary of $9.5 million this year, but the team's option for 2016 includes a buyout of $4.5 million. Arroyo will have earned $14 million in '15 if the club lets him become a free agent this fall.
Zack Greinke, who has a $25 million salary this season, has an opt-out in his deal with the Dodgers, which will pay him $77 million over the next three years if he decides to stay with the Dodgers.
The potential free agents also include Tigers lefthander David Price, whose $19.75 million salary for this season was a record for an arbitration-eligible player; Mark Buehrle, who will earn $20 million in the final year of his deal with the Blue Jays; Tim Lincecum, who will earn $18 million from the Giants, and Jordan Zimmermann of the Nationals, who is guaranteed $16.5 million.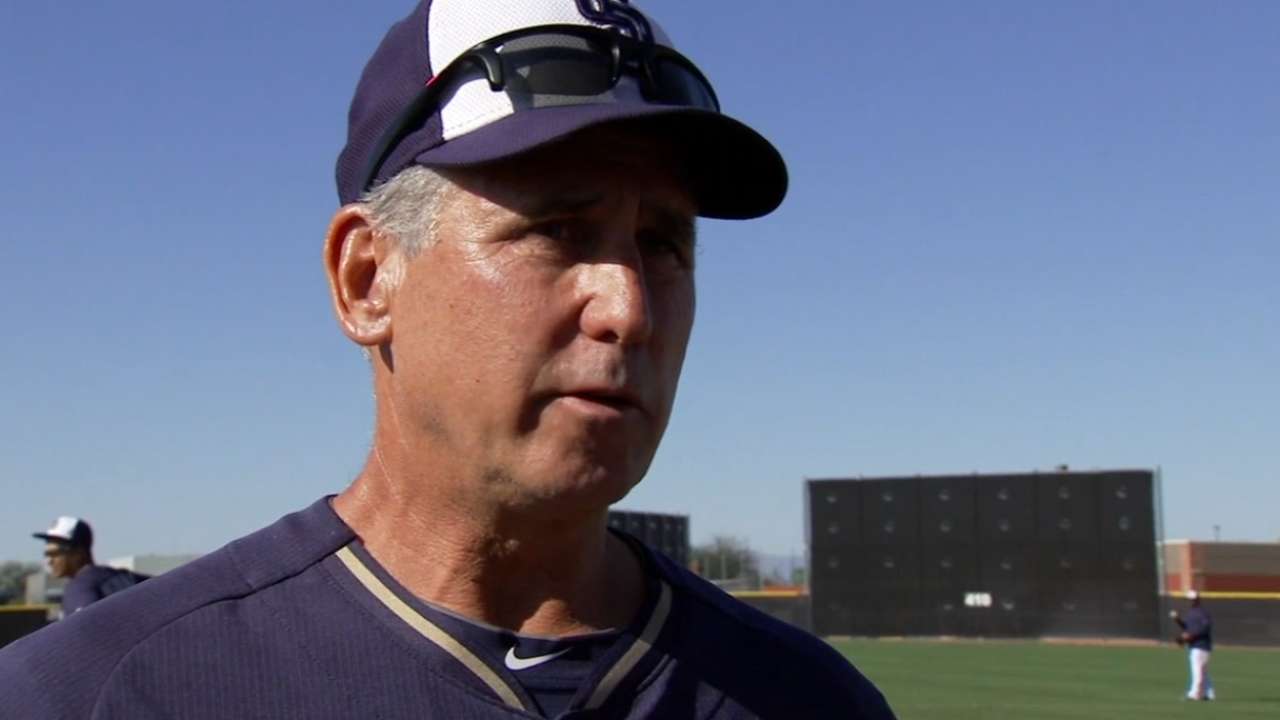 Managerial matters
With Milwaukee having picked up Ron Roenicke's option for 2016 this week, there are four remaining managers who are in the final guaranteed season on their contract: Fredi Gonzalez of the Braves, John Gibbons of the Blue Jays, Terry Collins of the Mets and Buddy Black of the Padres.
The highly-respected Black is in an intriguing situation. He has managed San Diego for the past eight seasons. The Padres have had a winning record twice, losing a Game 163 against the Rockies for an NL Wild Card spot in 2007, and finishing second by two games to the Giants in '10, when San Diego lost the final game of the regular season in San Francisco.
Hired by then-general manager Kevin Towers, Black is now working for his fourth general manager in A.J. Preller, who made a lot of offseason noise with additions that included adding major contracts in Matt Kemp, who the Padres owe $76.25 million over the next five years; Justin Upton, a potential free agent in the fall who will make $14.7 million this season, and James Shields, who signed a four-year, $75 million deal.
Switching up
This is the 20th anniversary of the most recent time a switch-pitcher appeared in a big-league game.
Pat Venditte, who is in camp with the A's, could change that. He actually could become the first legitimate, full-time switch-pitcher. He has a special glove with two thumbs, and he will switch his throwing hand depending on the batter he faces.
Greg A. Harris toyed with throwing left-handed on the side throughout his career, and then, on Sept. 28, 1995, in the 702nd of his 703rd career big-league appearances, Harris pitched left-handed and right-handed for the Expos against the Reds.
In the top of the ninth inning, pitching right-handed, he got Reggie Sanders to ground to shortstop. Then, pitching left-handed, he issued a four-pitch walk to Hal Morris, and got Ed Taubensee on a catcher-to-first ground out. And then he went back to pitching right-handed, retiring Brett Boone on a ground ball to short.
Tracy Ringolsby is a columnist for MLB.com. This story was not subject to the approval of Major League Baseball or its clubs.