Minors camp offers arms chance to build strength
Teheran, Wood among Braves pitchers to get in work on backfields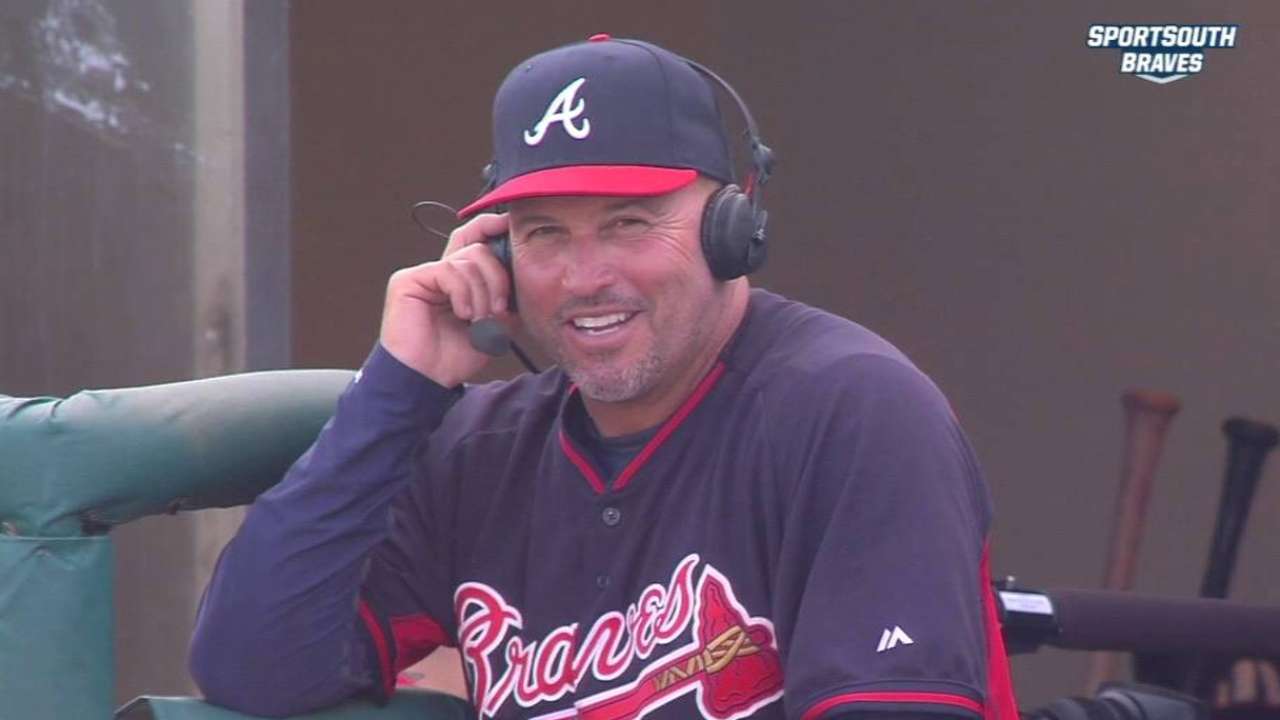 LAKE BUENA VISTA, Fla. -- Braves manager Fredi Gonzalez does not necessarily like having his veteran hurlers pitch in Minor League Spring Training games. But with Opening Day quickly approaching, he is running out of time to evaluate some of the candidates for rotation and bullpen spots.
Thus, Craig Kimbrel, Julio Teheran, Alex Wood, Jason Grilli and Jim Johnson have all pitched in Minor League games over the past week. This has allowed Gonzalez and pitching coach Roger McDowell a chance to provide Grapefruit League innings to roster hopefuls who have a greater need to prove themselves against Major League-caliber opponents.
Gonzalez said he has come to expect the unexpected when he sends accomplished Major Leaguers to pitch on the Minor League side during Spring Training. With that being said, he was not necessarily expecting Kimbrel to drill journeyman Minor Leaguer Joe Benson in the head with a fastball during a camp game earlier this week.
"It's a good thing [Benson] was wearing one of those new [padded-enhanced] Minor League helmets," Gonzalez said.
Knowing full well how the most accomplished veterans often struggle against the aggressive offensive approach of young prospects in the spring, Gonzalez was not as surprised to hear that a group of Braves Minor Leaguers hit some balls pretty hard as Teheran threw approximately 70 pitches over five innings in a camp game Friday afternoon.
"It's different because you can see the difference in the competition that you feel up here [in Major League games]," Teheran said. "I'm just trying to do my job, get my innings in and get out of there."
As Wood prepared to complete five innings in a camp game on Saturday, he said the only drawback he saw from pitching in this setting comes from not throwing to one of the catchers -- Christian Bethancourt or A.J. Pierzynski -- who will be behind the plate during the regular season.
Teheran and Wood are both lined up to make two more starts before the regular season begins.
Mark Bowman is the Braves beat reporter for MLB.com. This story was not subject to the approval of Major League Baseball or its clubs.