Manship willing to wait for his opportunity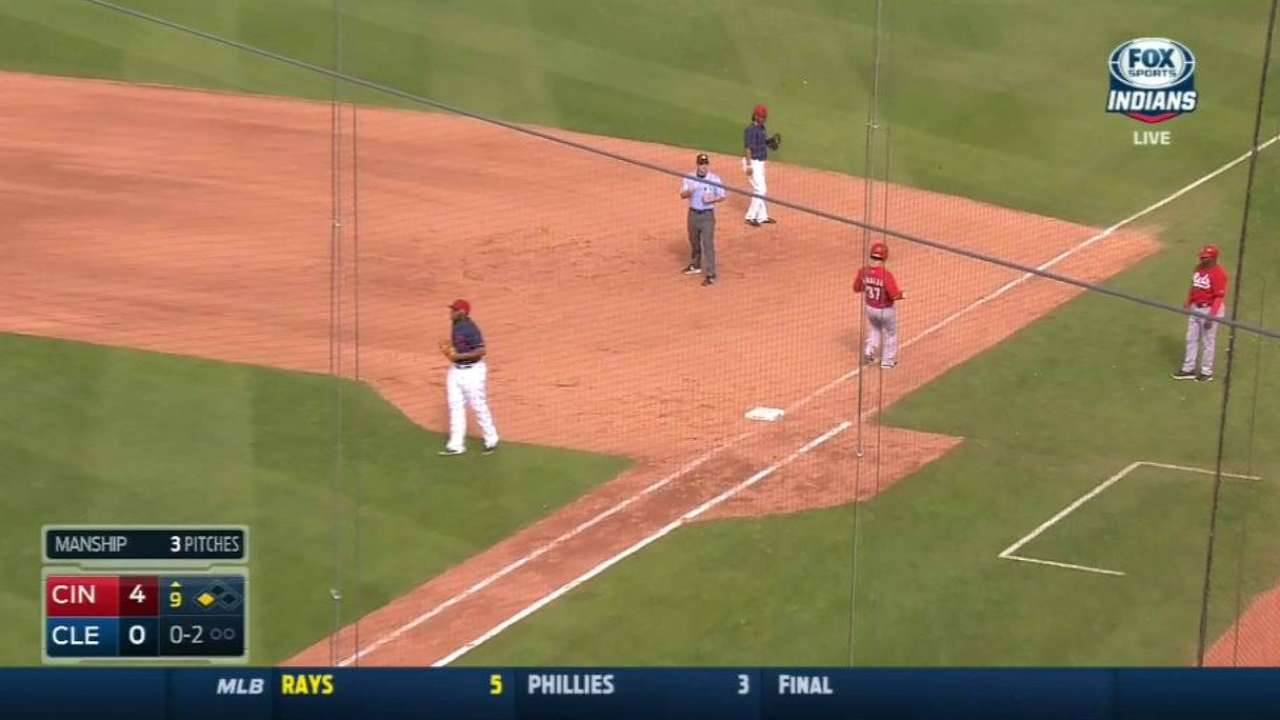 GOODYEAR, Ariz. -- Jeff Manship understands that there are only so many jobs to go around this spring. If the reliever does not work his way into the mix for the Opening Day bullpen, he hopes he will at least get a chance to help the Indians at some point this season.
"There's a very, very good amount of good pitchers here," Manship said on Saturday morning. "So, I definitely have my work cut out for me. All I can do is try to go out there and do my best and let them make the decision. If I do get sent to Triple-A, hopefully I've made a good enough impression so they can rely on me when they call me up."
So far, Manship has indeed made a good impression on his new team.
"He's had a really good camp," Indians manager Terry Francona said. "I know [pitching coach Mickey Callaway] has really enjoyed his time with him and I think Manny's growing on some people here. That doesn't mean the kid makes the club, but he's definitely opening some eyes."
Through six Cactus League appearances this spring, the 30-year-old Manship -- in camp as a non-roster invitee after signing a Minor League deal with the Tribe in December -- has posted a 1.50 ERA with eight strikeouts and three walks in six innings. The right-hander has posted a 6.46 ERA in 72 career Major League games between stints with the Twins, Rockies and Phillies across the 2009-14 seasons.
This spring, the Indians have worked with Manship on moving his initial setup from the third-base side of the pitching rubber from the first-base side.
"I'm definitely feeling pretty good with it now," said Manship, who has enjoyed his new surroundings this spring. "I love it here. I really do. I think all the guys are awesome, and the coaching staff is great. Everyone's very approachable and very friendly, and you can definitely see the chemistry in here and the atmosphere Francona has created. It's awesome."
Jordan Bastian is a reporter for MLB.com. Read his blog, Major League Bastian, and follow him on Twitter @MLBastian. This story was not subject to the approval of Major League Baseball or its clubs.