Souza gets clean bill of health on forearm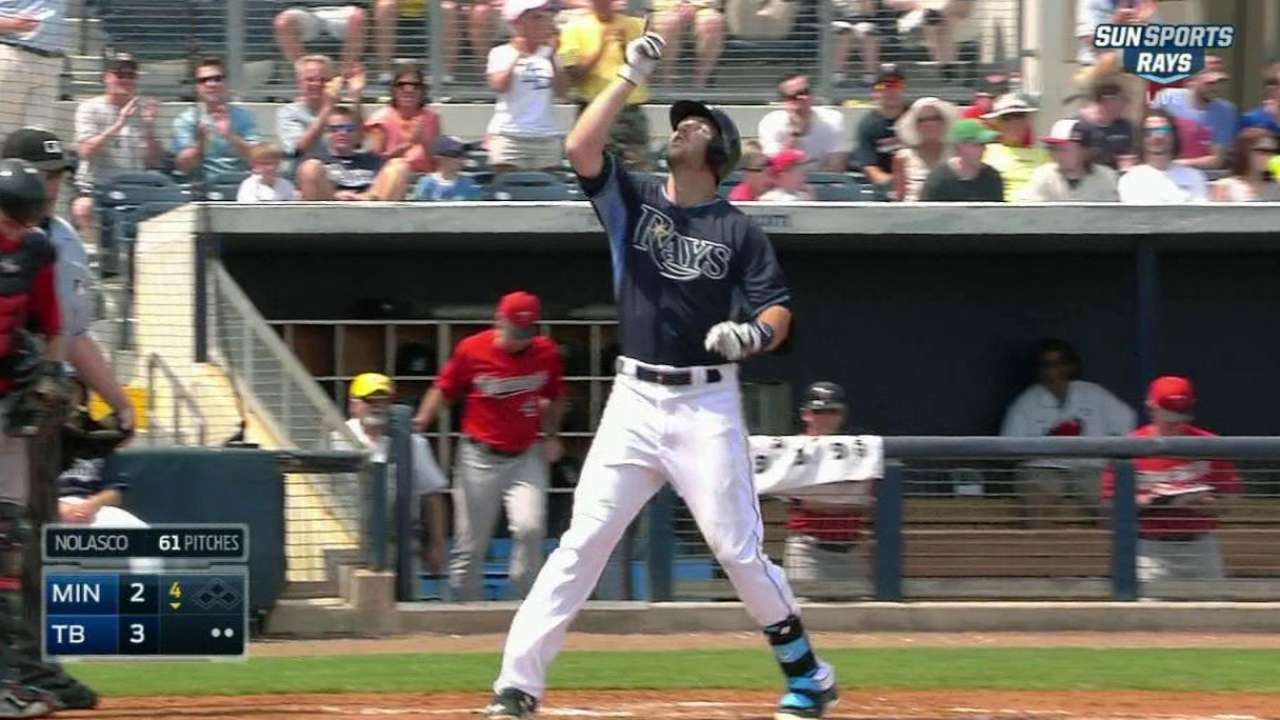 PORT CHARLOTTE, Fla. -- Steven Souza Jr. felt fine on Saturday after leaving Friday's game against the Blue Jays with right forearm tightness.
Souza was taken to have an MRI exam on Friday afternoon and everything came back normal.
"It was just all precautionary stuff," Souza said. "Nothing crazy. MRI looked perfectly fine. I'll be ready in a couple of days."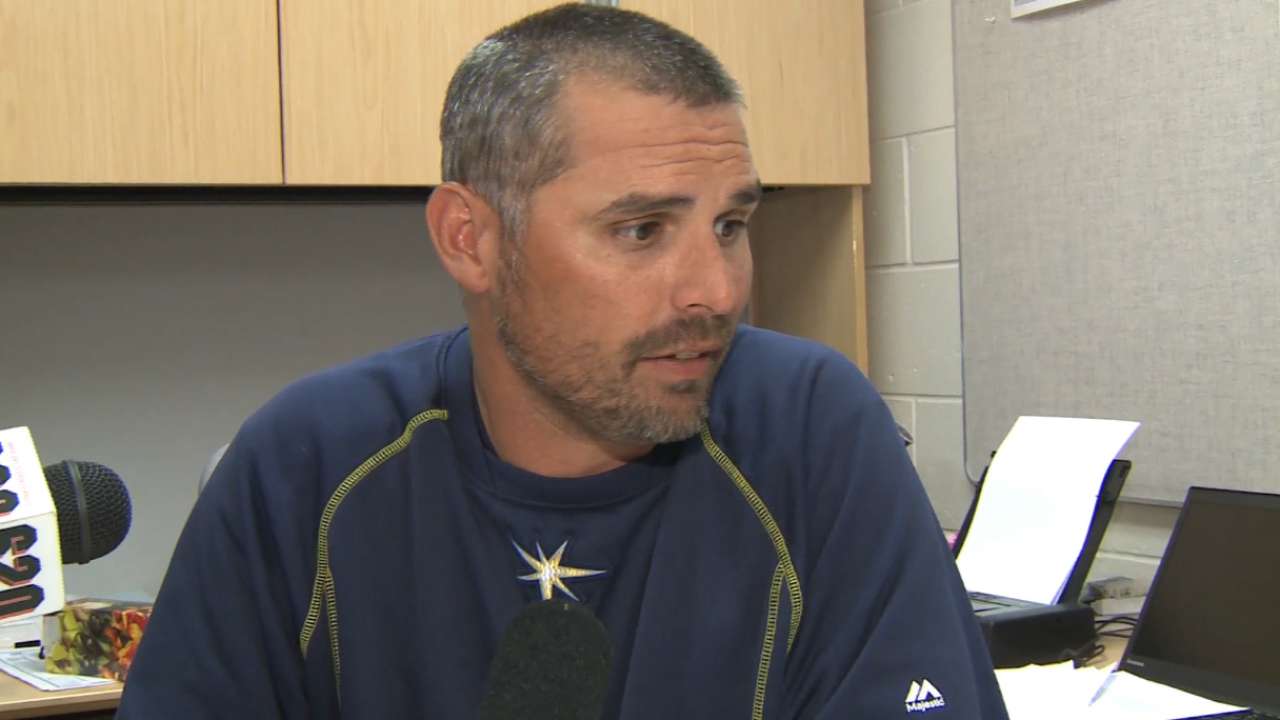 Souza, playing right field, attempted to make a diving catch in the fourth inning, landing on his right hand as he dove headfirst toward the line. After making the catch -- or so he thought, umpires ruled otherwise -- Souza fired the ball back to the infield, then rolled on the turf in obvious pain.
"It's hard to explain what happened, it happened so fast," Souza said. "When I got up I kind of had a cramp in my forearm. I think because I couldn't open up my forearm, I kind of panicked a little bit. It loosened up right after."
The Rays' training staff went out to right field to tend to Souza, who remained in the game and hit in the bottom half of the inning. Corey Brown replaced Souza in the top of the fifth.
"Everything seemed fine," Souza said. "They just said take it to the house and be careful."
Souza will resume baseball activities on Sunday.
"It happens, you take a couple of days and get back out there," Souza said.
The Rays are hoping he will be the team's starting right fielder.
Bill Chastain is a reporter for MLB.com. This story was not subject to the approval of Major League Baseball or its clubs.