Cunningham, Gomes fuel split-squad win over Nats
Braves' rotation candidate Stults solid in 5-inning outing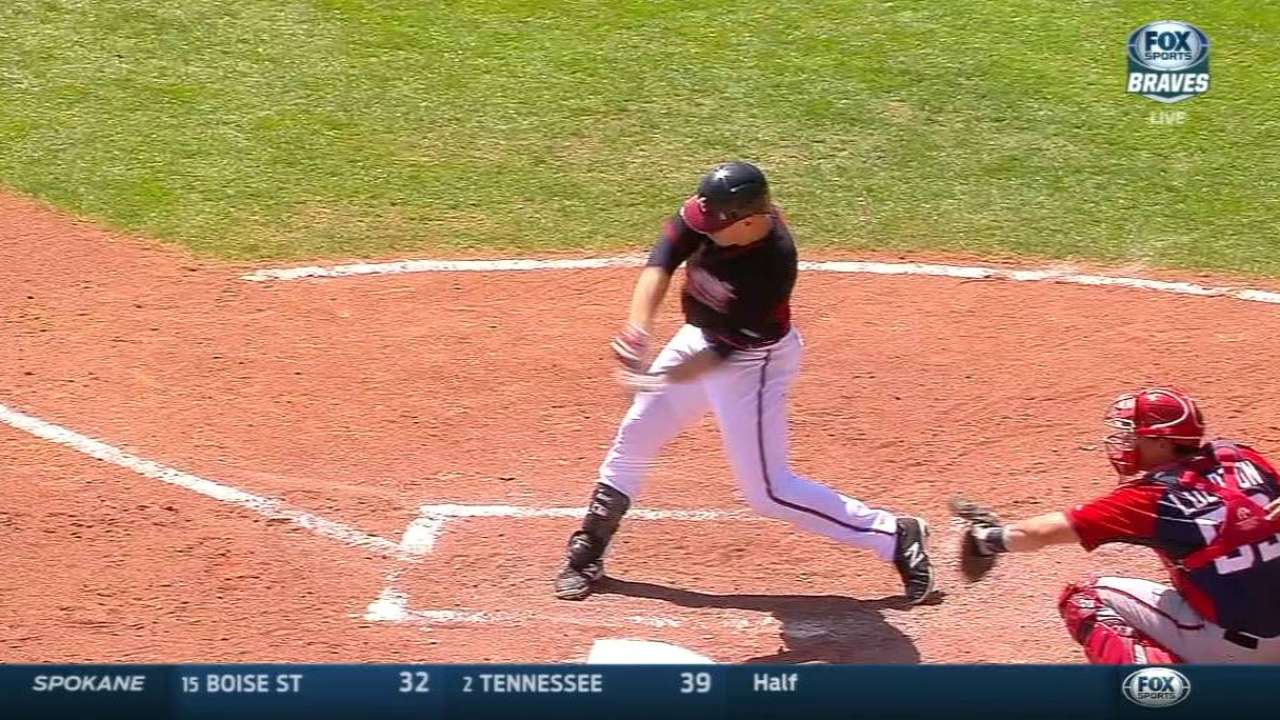 LAKE BUENA VISTA, Fla. -- Todd Cunningham's RBI single capped the Braves' three-run fourth inning that propelled Atlanta's split squad to a 5-2 victory against the Nationals on Saturday afternoon.
After Nationals starter Taylor Jordan surrendered just one hit through three scoreless innings, the Braves started rolling against Evan Meek, who allowed hits to three of the first four batters he faced. Kelly Johnson's double off the center-field wall set the stage for Jonny Gomes to follow with a game-tying, two-run single. Cunningham's single to right scored Gomes with the go-ahead run.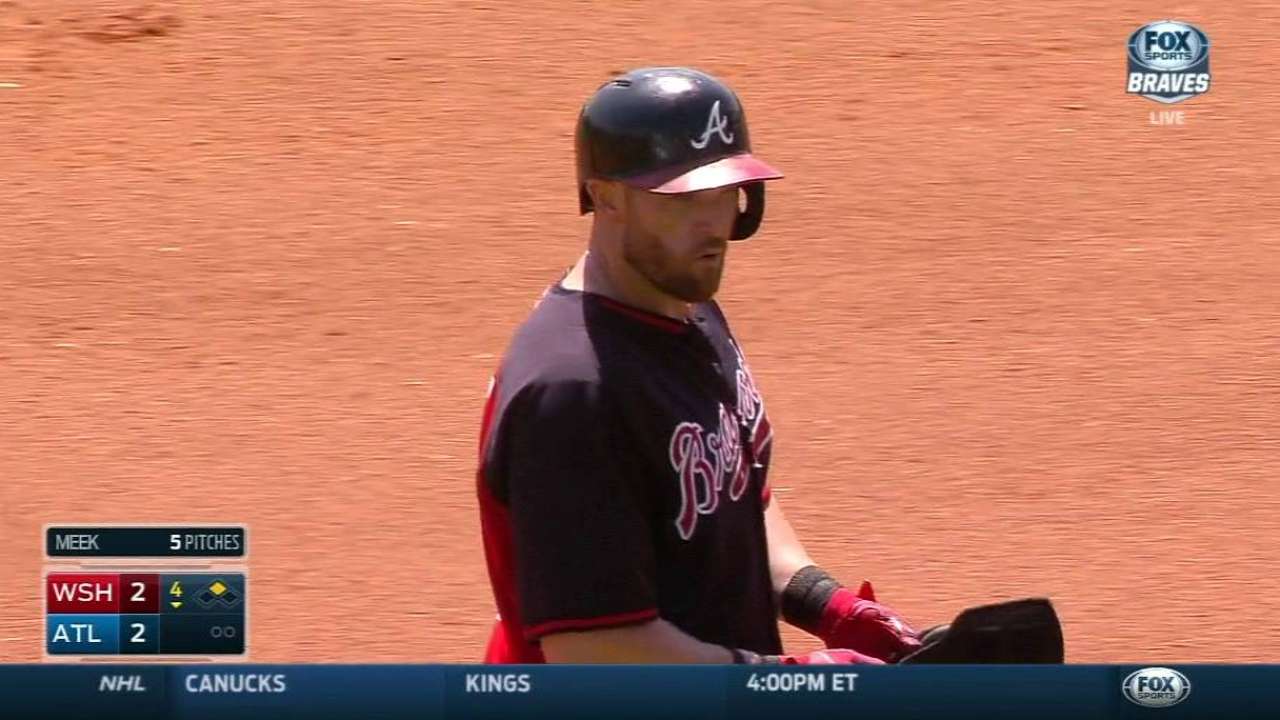 Much like Johnson has enhanced his bid to make the Braves' roster by recording five hits in his past 11 at-bats, left-hander Eric Stults has kept himself in the thick of the rotation battle. Stults surrendered five hits during a solid five-inning effort, surrendering three singles to Jordan, Michael Taylor and Mike Carp during a two-run third inning.
The Braves added a couple of insurance runs in the seventh inning against right-hander Bruce Billings. Jose Constanza, who was brought over from Minor League camp for the day, produced an infield single, stole second base and scored on Cedric Hunter's single to right. Alberto Callaspo scored Hunter with a groundout to the right side.
Up next for Braves: Shelby Miller will attempt to extend his recent success when the Braves host a Tigers split squad on Sunday at 1:05 p.m. ET. Since recording just one out in his Grapefruit League debut, Miller has allowed just one run over seven innings. The game will be broadcast live on MLB.TV and Fox Sports South.
Mark Bowman is a reporter for MLB.com. This story was not subject to the approval of Major League Baseball or its clubs.