First-base tandem delivering for Bucs so far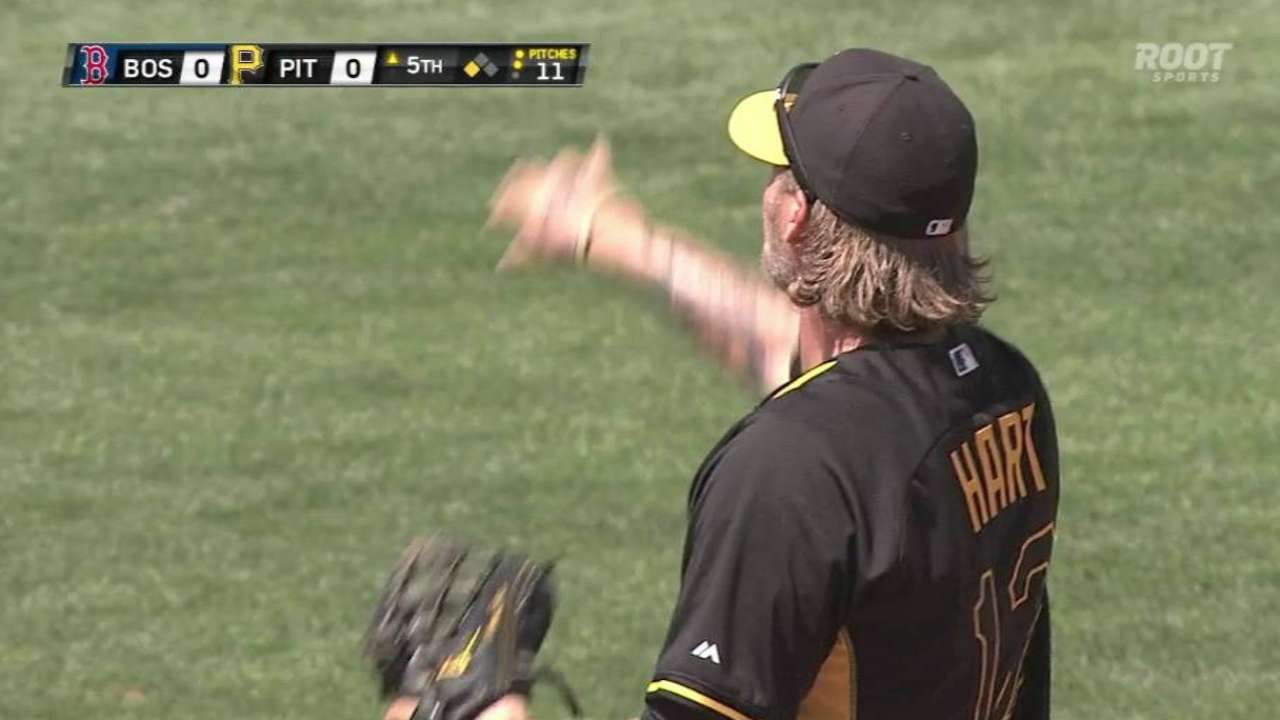 BRADENTON, Fla. -- Early, pre-Spring Training analyses of the Pirates identified only one true hazard, one trap door through which the team's high expectations might tumble: first base. The plan was for the position to be shared by one man who'd never played there before and another who, for two years, hadn't played much anywhere because of injury.
With a little longer than two weeks before Opening Day, the tandem of Pedro Alvarez and Corey Hart is looking more like a hazard to National League pitchers.
Alvarez, engineering a full-time switch from third base, and Hart, slowed by injuries to both knees since popping 30 homers for the Brewers in 2012, are batting a composite .448, with three homers and 10 RBIs.
The right-handed hitting Hart added the latest layer, going 1-for-3 with an RBI in starting Saturday's 2-2 tie against Boston left-hander Wade Miley. Pittsburgh manager Clint Hurdle seems committed to sticking to his platoon plans, perhaps in the belief that confrontations with some tough southpaws tend to deflate lefty-hitting Alvarez's confidence.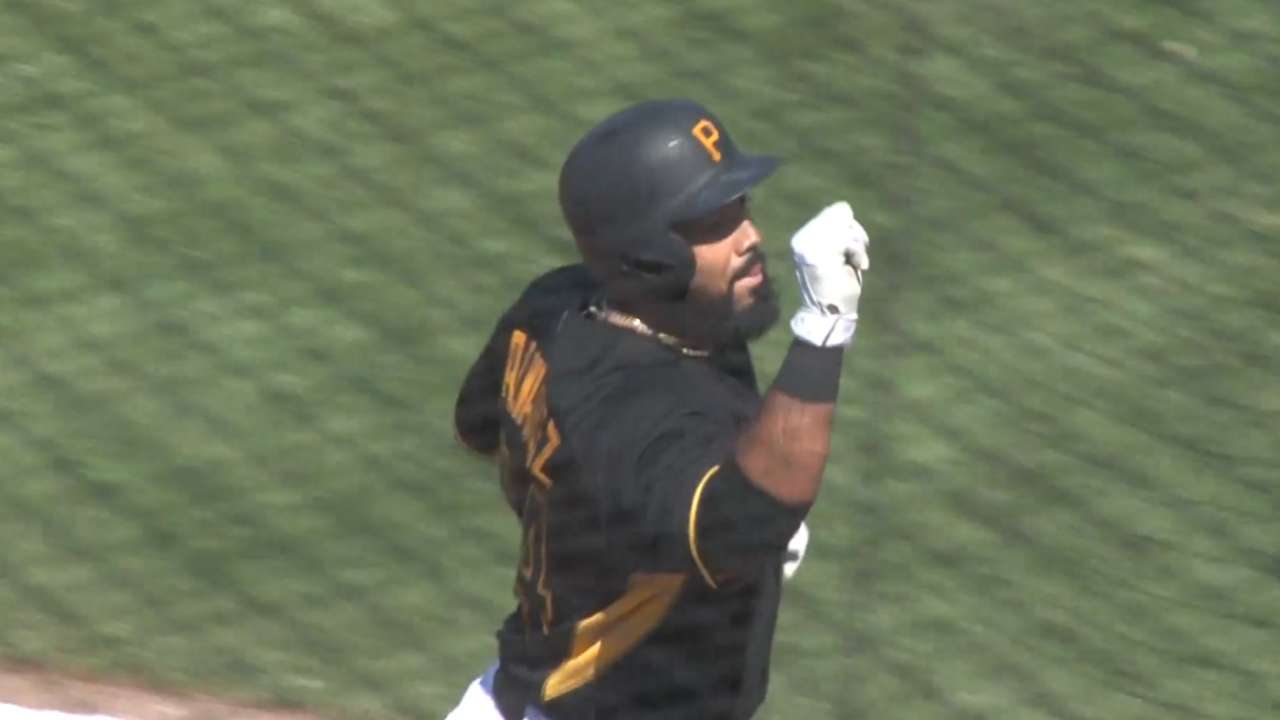 Yet, Alvarez added a couple of formidable lefties -- the Phillies' Mario Hollands and Jacob Diekman -- to his list of victims during Friday's 3-for-4 performance that improved his preseason average to .381. As a first baseman -- excluding an 0-for-4 in his one game as the DH -- Alvarez is 8-for-17 (.471), with two homers and eight RBIs.
In fact, in his whole life -- which additionally includes only the five games before his 2014 season ended with a left-foot injury -- Alvarez has five homers with 13 RBIs in a dozen games as a first baseman.
Most impressively, Alvarez has consistently been driving the ball to left-center this spring, spoofing the shifts teams continue to stage against him.
"When any of our hitters can come up and hit the ball that hard, that far, to the opposite field, that's when all our guys work best," Hurdle said. "That's when Pedro works best."
Touching all the bases
• First: Francisco Liriano has yet to allow a run in Grapefruit League play, running his scoreless string to nine innings -- with a dozen strikeouts -- on Saturday.
• Second: Jung Ho Kang was scratched from Saturday's original lineup, did not participate in pregame drills and won't play on Sunday, either, "We're just slowing him down a little bit," Hurdle said. "He's not hurt, there's no injury or anything."
• Third: Andrew McCutchen, who hasn't played since March 12 due to "lower-body soreness," is due for baserunning drills on Sunday, as he continues his recovery.
• Home: Saturday's crowd of 8,962 was the second largest in McKechnie Field history -- 56 short of the record set in Wednesday night's game against the Tigers.
Tom Singer covers the Pirates for MLB.com. He has been a reporter for MLB.com since 2001 and has covered baseball since 1974.
This story was not subject to the approval of Major League Baseball or its clubs.