Papi likely to rest until Thursday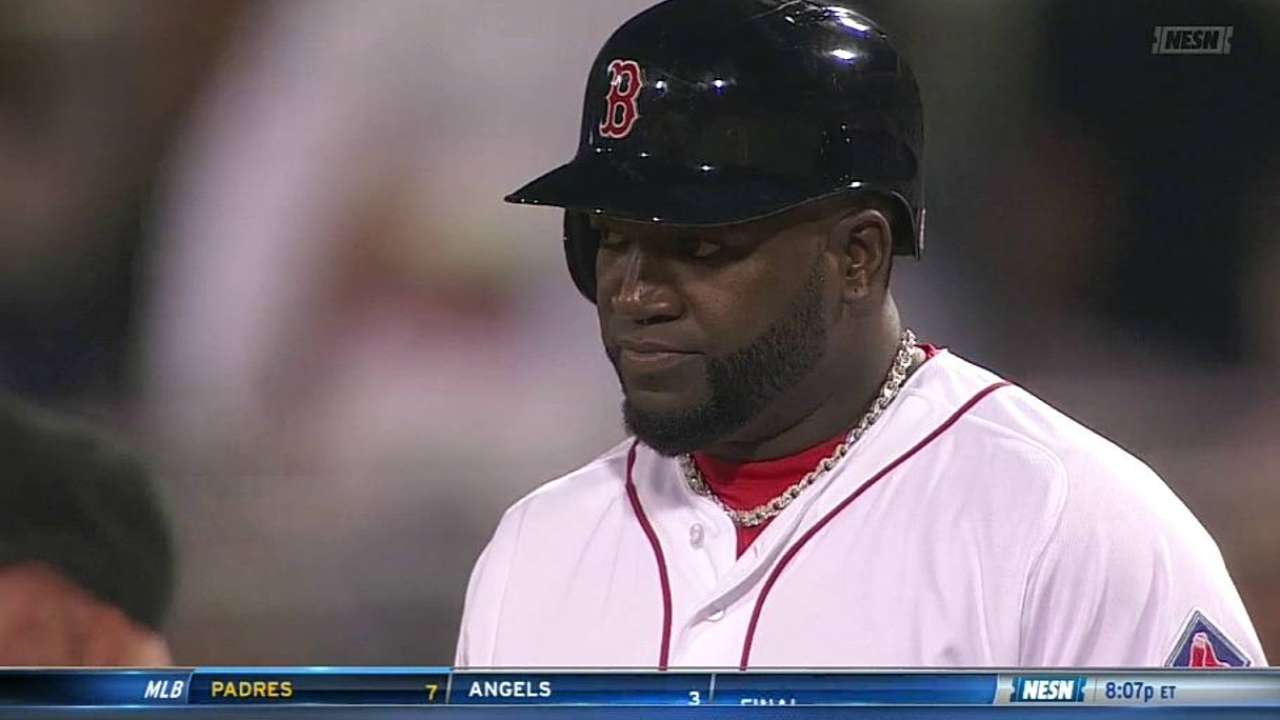 BRADENTON, Fla. -- Red Sox slugger David Ortiz will probably be held out of the lineup until Thursday's home game against the Twins, as he bounces back from dehydration, the flu and general body soreness.
Though Ortiz might have been able to return a little sooner, the Red Sox have a lengthy bus ride to Jupiter on Tuesday and the only scheduled off-day of Spring Training on Wednesday.
"[We'll] probably have a better idea [on Sunday]," said manager John Farrell. "Monday would be optimistic. More realistic might be Thursday after the off-day. That's the thought, right now."
The Red Sox continue to have no doubt that Ortiz will be ready for Opening Day on April 6 in Philadelphia.
"He has close to 20 at-bats, right now. Still, his timing was starting to get there even before having this little bit of a break," said Farrell. "If he's back in the lineup on Thursday, he's going to have ample at-bats to get ready for the year."
• First baseman Mike Napoli, battling right ankle soreness, could return either Sunday or Monday.
• Closer Koji Uehara (right hamstring) played long toss at 150 feet on Sunday, and the plan is for him to throw off a mound by mid-week.
Ian Browne is the Red Sox beat reporter for MLB.com. He has been covering the club since 2002.
This story was not subject to the approval of Major League Baseball or its clubs.