Showalter on Wieters: Opening Day unlikely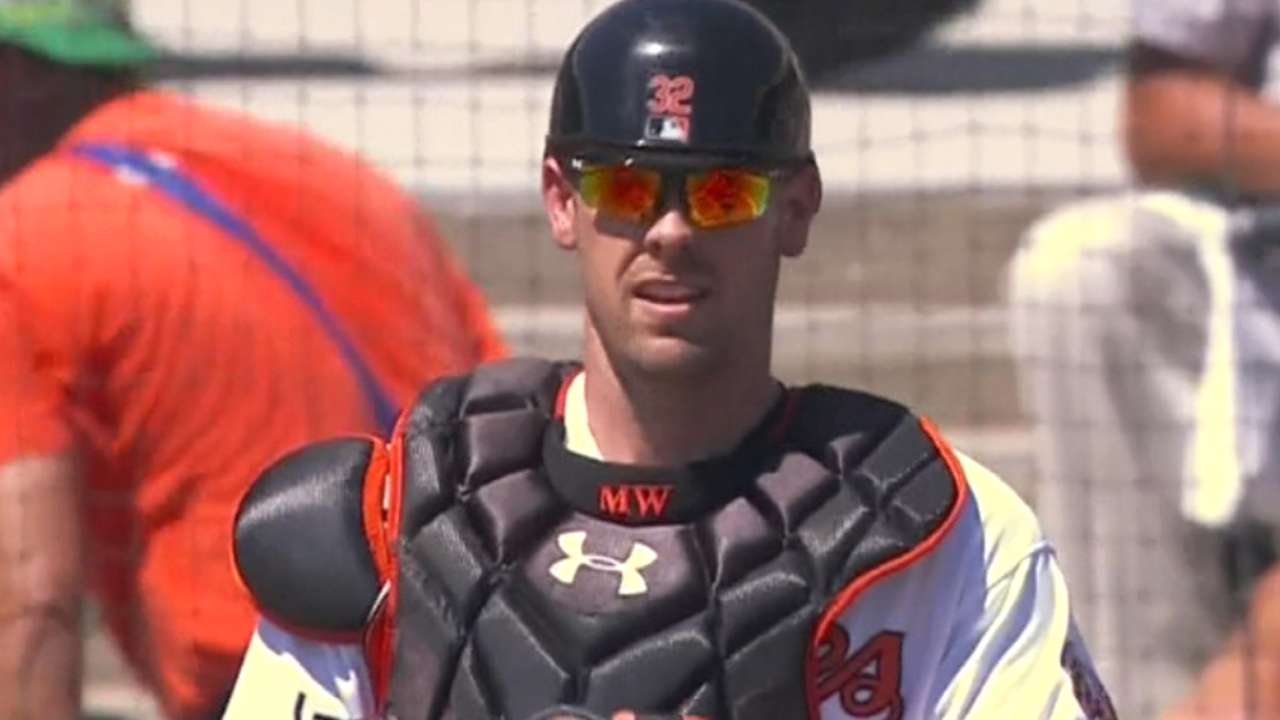 FORT MYERS, Fla. -- Orioles catcher Matt Wieters, on his way back from Tommy John surgery, is "unlikely" to be ready for Opening Day, manager Buck Showalter said on Saturday.
Wieters has been dealing with tendinitis in his right elbow, but Showalter remains optimistic about the recovery process. Still, Wieters appears likely to begin the season on the disabled list, which would make him eligible to debut April 11 against the Blue Jays, in the second game of Baltimore's first homestand. He likely would not make the roster as a designated hitter if he isn't able to catch.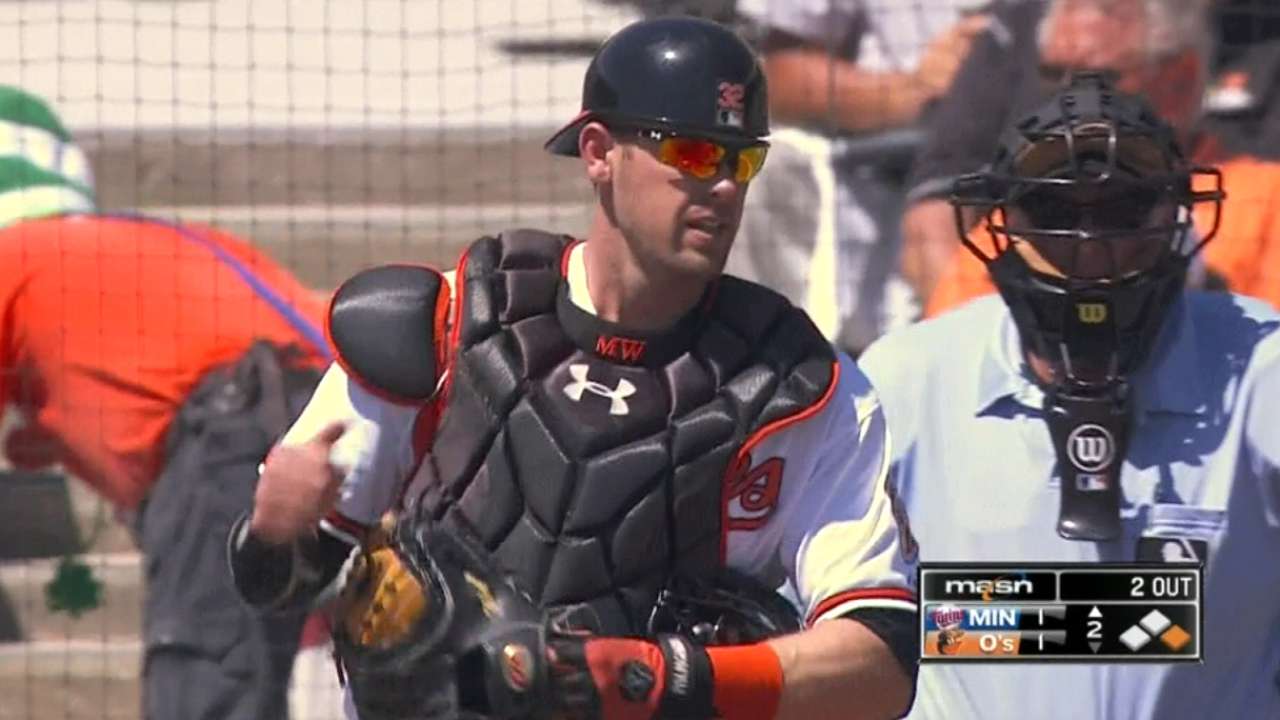 "We're on, if not ahead, of schedule," Showalter said of Wieters, who had his surgery last June. "A lot of people, when [the surgery] originally happened, thought even May 1 was a push. So I think from Matt's standpoint, I don't want him to have some false deadline.
"I'm excited about where we are with it, because it's going to happen. It's just a matter of when."
Wieters last played on Tuesday, when he appeared behind the plate for the first time this spring. He returned the next morning with soreness and had an X-ray on his right elbow, which came back clean. Team orthopedist Dr. Michael Jacobs examined him on Saturday.
Showalter said the Orioles will "see where we are Wednesday" with regard to Wieters' status.
Steve Clevenger and Caleb Joseph are the other catchers on Baltimore's 40-man roster. J.P. Arencibia, Ryan Lavarnway and Brian Ward are in camp as non-roster invitees.
Andrew Simon is a reporter for MLB.com. Follow him on Twitter @AndrewSimonMLB. This story was not subject to the approval of Major League Baseball or its clubs.