Kelly's next start pushed back to Friday
Right-hander will throw an extended bullpen on Sunday instead of facing Phillies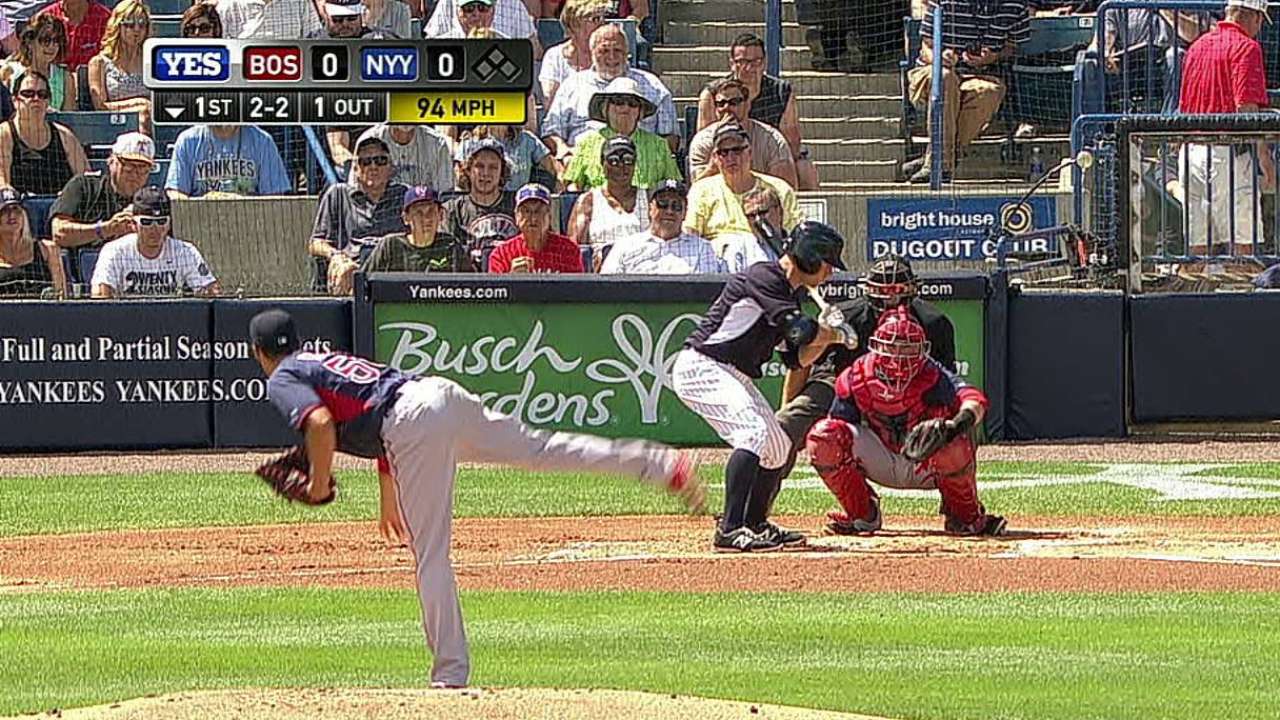 BRADENTON, Fla. -- The Red Sox have decided to skip Joe Kelly for Sunday's start against the Phillies. The righty will make his return on Friday.
Kelly felt tightness in his right biceps during his start on Monday, and had to leave that start early.
Manager John Farrell stressed that Kelly has not suffered a setback. The Red Sox are confident he will start the season on time.
"No, [it's] not a setback whatsoever," said Farrell. "Just really a change of plans and maybe somewhat of an intermediary step toward regular game speed. Instead of putting him right back in a game, he's going to have an extended bullpen [on Sunday] that will include a couple of ups and downs.
"Maybe a little precautionary, but it's something ... I just feel like he walked off the mound in the middle of a start. We'll take that extended bullpen ... which will put him on line for his normal start next Friday."
Knuckleballer Steven Wright will start on Sunday. If a Boston starter had to miss a start during the regular season, Wright would probably be first on the depth chart of replacements.
Ian Browne is the Red Sox beat reporter for MLB.com. He has been covering the club since 2002.
This story was not subject to the approval of Major League Baseball or its clubs.