Reds expect Cueto to be ready for Opening Day start
In Dominican Republic due to family emergency, ace working out at team's complex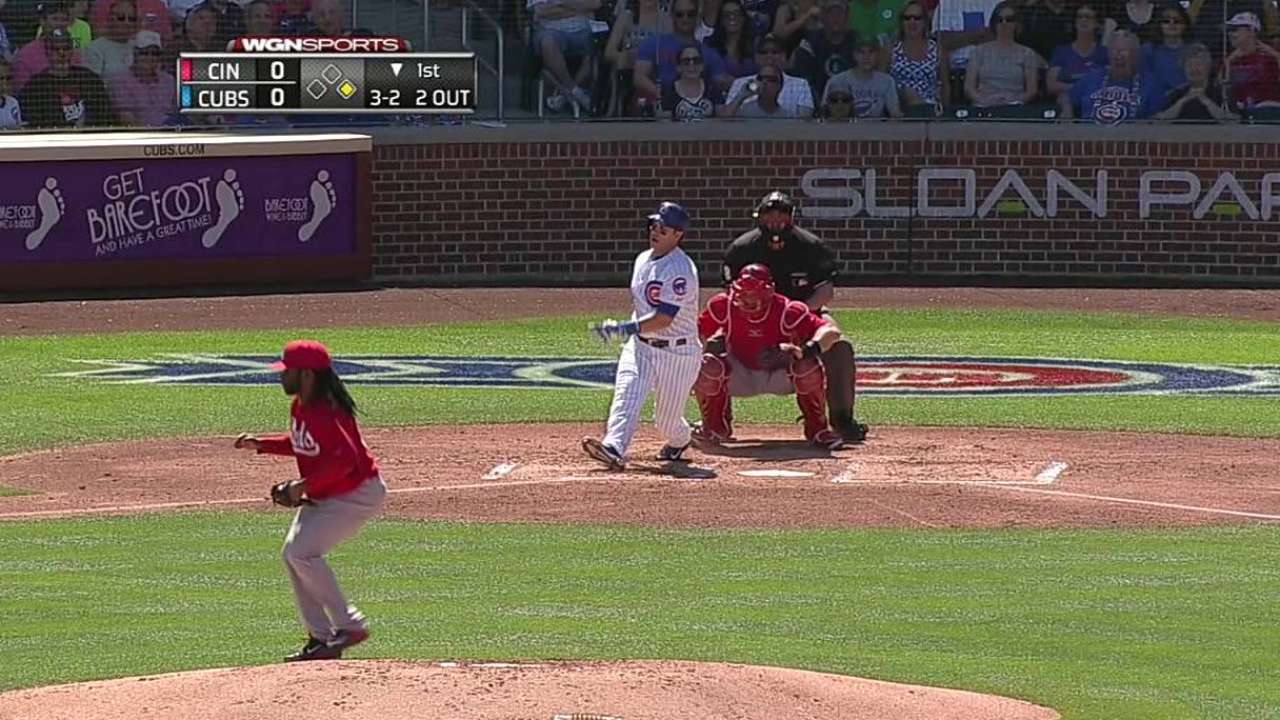 GOODYEAR, Ariz. -- Johnny Cueto remains at home in the Dominican Republic tending to an unspecified family emergency, but the Reds have every confidence that their ace will be ready to start on Opening Day on April 6 against the Pirates.
"We did some Facetiming with him [Friday] from the hospital," Reds manager Bryan Price said. "It's one of those day-to-day things but we hope to see him by early next week. Fortunately, he lives about 30 minutes from the [Dominican] complex, so he's able to get some regular throwing, running, shoulder exercises -- all the stuff that he would be doing here outside of pitching in games."
Cueto missed his start Friday against the Giants, but Price believed he could make it up over the final two weeks of Spring Training.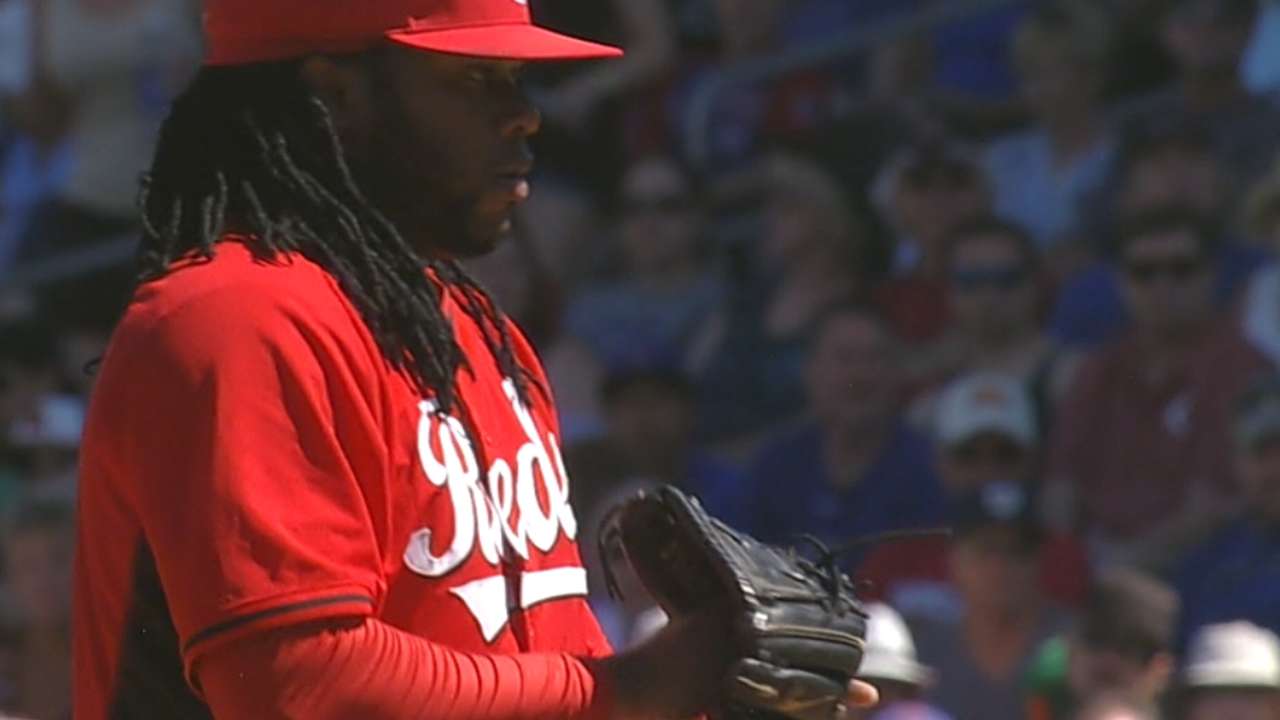 "When he comes back, we may just slide him into a Minor League game so we can get his pitch count where it needs to before Opening Day," Price said. "Then we can use the last start just as a tuneup. That's probably what we're targeting when he returns."
Last year, Cueto missed a spring start because of an irritation in his scapula and worked a Minor League game in his final tuneup. He went on to have the best season of his career while going 20-9 with a 2.25 ERA and finishing second to Clayton Kershaw for the National League Cy Young Award.
"The second-to-last start is the most important because it's typically where you like to get your pitcher stretched to his max number," Price said. "With Johnny missing a start, he may not get his max number until his last start. His last two starts, we'll get him up to where I think he'll comfortably throw 90-100 pitches on Opening Day.
"Those Minor League games are so important because you can control the environment. If you're having a tough inning, you can shut the inning down and start fresh the next inning -- whatever it takes to make sure you get up and down five, six, seven times and get that pitch count to where you need it to be."
Cueto, 29, is slated to make his fourth consecutive Opening Day start for Cincinnati. There is no contingency plan for another pitcher to take the assignment should he not be ready.
"At this point in time, we're thinking that he will be back and have two more starts to be ready for Opening Day," Price said. "Hopefully everything is taken care of at home by then and he won't have to make any return trips."
Mark Sheldon is a reporter for MLB.com. Read his blog, Mark My Word, and follow him on Twitter @m_sheldon. This story was not subject to the approval of Major League Baseball or its clubs.