Smyly back throwing off mound, feeling good
Rays starter has issue-free bullpen session, his first since shoulder tendinitis March 6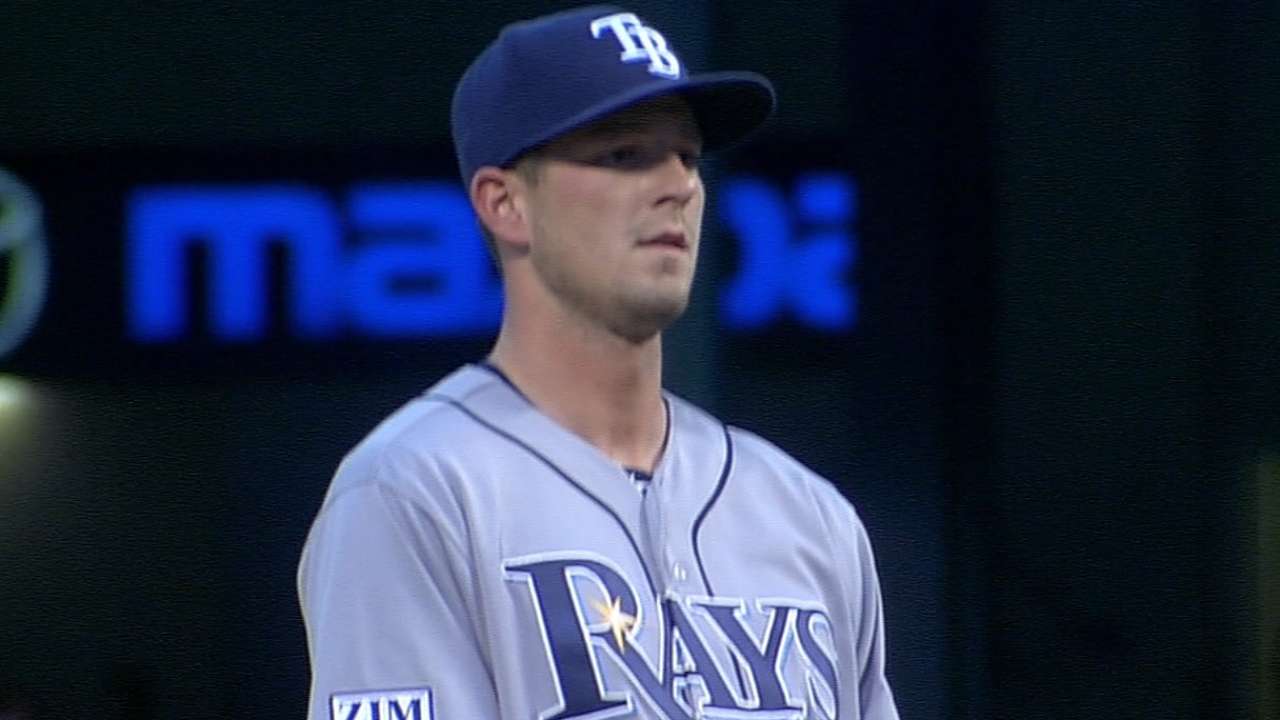 PORT CHARLOTTE, Fla. -- Drew Smyly threw 20 pitches off a mound on Saturday, and the Rays left-hander reported that all went well.
"Felt great," Smyly said. "Right direction for sure. Just keep going day by day."
Saturday's bullpen session marked the left-hander's first time throwing off a mound since experiencing shoulder tendinitis following his March 6 session. He is scheduled to play catch Sunday, then throw another bullpen session on Monday.
Smyly said he did not experience any anxiety prior to Saturday's big step.
"My catch game has been going great," Smyly said. "So I was ready to get on the mound."
Smyly threw all fastballs and did not feel restricted.
"No, today was a good day," he said. "Threw 20 good pitches off the mound. Probably not 100 percent, but I don't think anybody's bullpen is 100 percent."
Heading into Spring Training, Smyly was slated to be the Rays' No. 3 starter. However, after his shoulder problem was diagnosed, the club announced that he would not make his first start of the season. When asked if he was thinking mid-April for his return, Smyly replied: "Just looking towards Monday, see how that goes."
Bill Chastain is a reporter for MLB.com. This story was not subject to the approval of Major League Baseball or its clubs.