Hinch compares prospect Correa to A-Rod
Astros' manager is former roommate of Yankees' slugger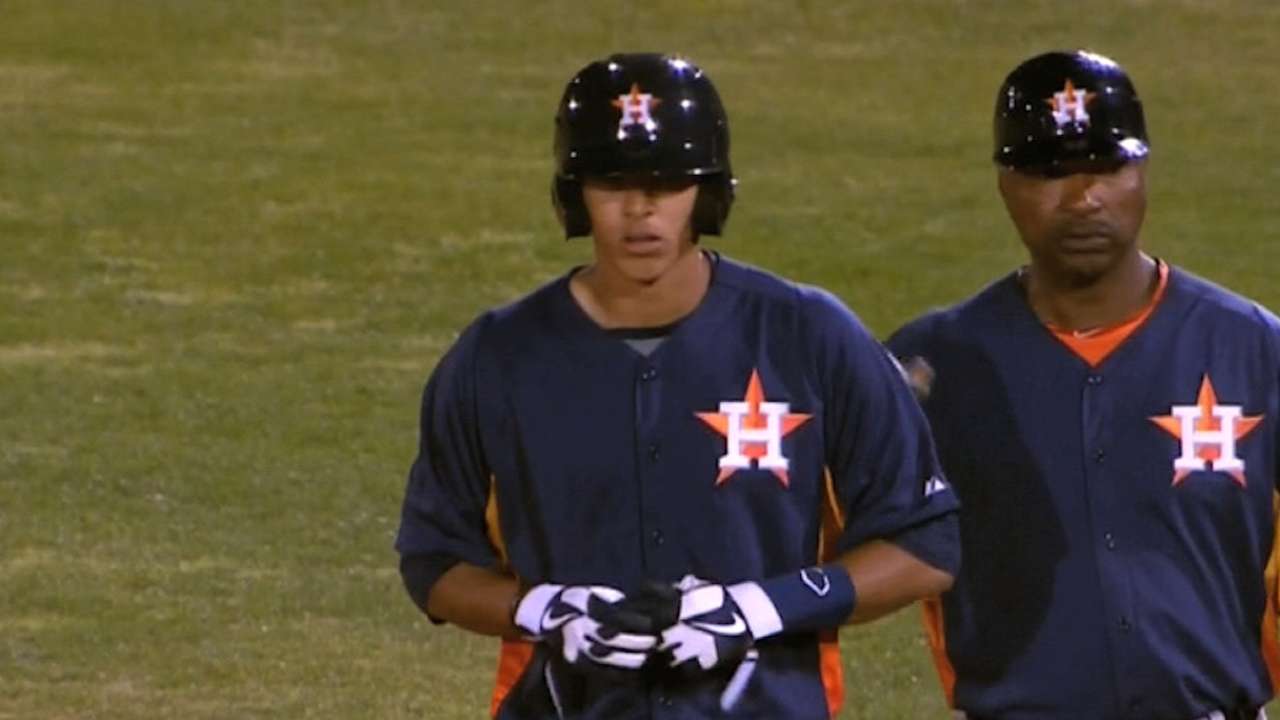 TAMPA, Fla. -- Astros manager A.J. Hinch was a roommate of Yankees slugger Alex Rodriguez when they were both 16 years old and playing for Team USA in Mexico, and the skipper said a young Rodriguez has some similarities to Houston's top prospect, Carlos Correa.
Correa, a shortstop who was the No. 1 pick in the 2012 Draft, has been compared to Rodriguez since he was drafted because of their body types. Those comparisons figure to multiply when Correa reaches the Majors and begins to have some success.
"Similar body styles in terms of the sort of long limbs, and when A-Rod broke in, you know he had a lot of physical similarities to Correa," Hinch said. "Really, really strong arm, really gifted at sort of positioning his body and handling all the different throws. They're a little different hitters in watching them. But when you start getting mentioned about [Derek] Jeter's body style, [Troy] Tulowitzki's body style, A-Rod's body style, that's some heavy lifting there."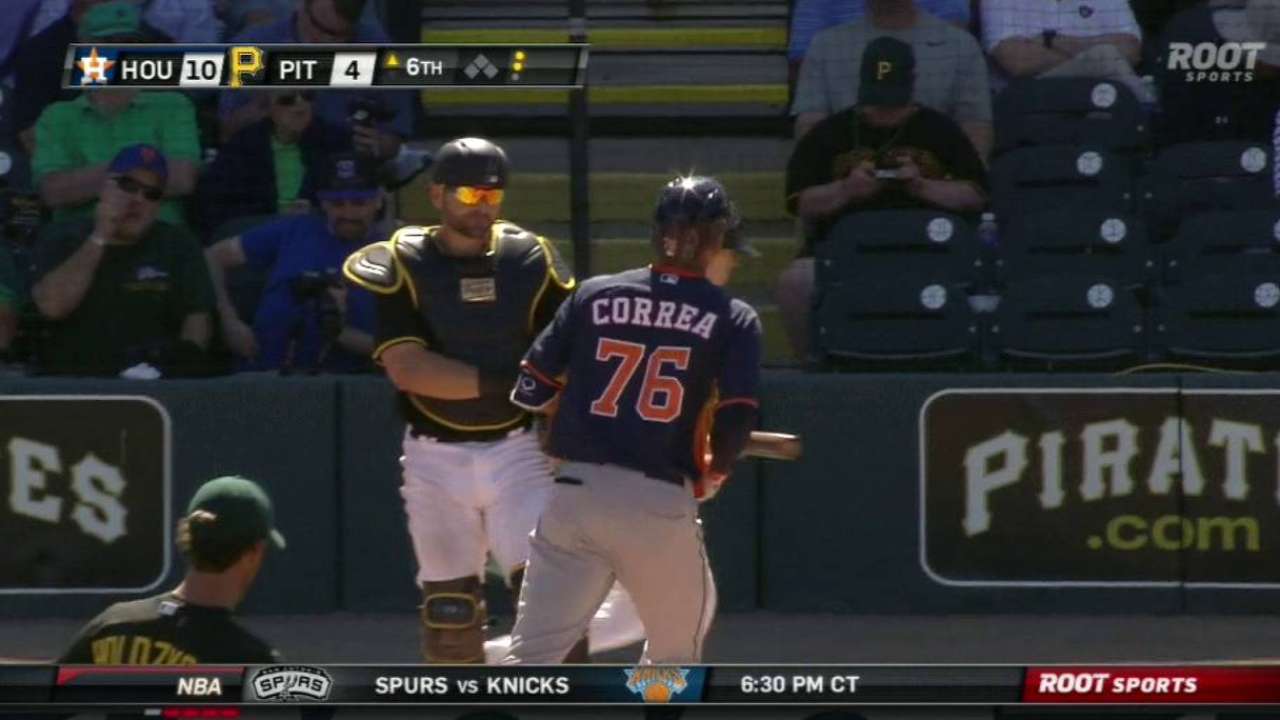 Hinch took some time prior to Saturday's game against the Yankees at Steinbrenner Field to catch up with Rodriguez, who's back with the Yankees this year after serving out a suspension last season.
"I've seen him throughout our careers," Hinch said. "I've played against him and it takes you back a long time on Team USA to see a familiar face. Now he's still playing and I'm on my second term managing. Different career paths, to say the least."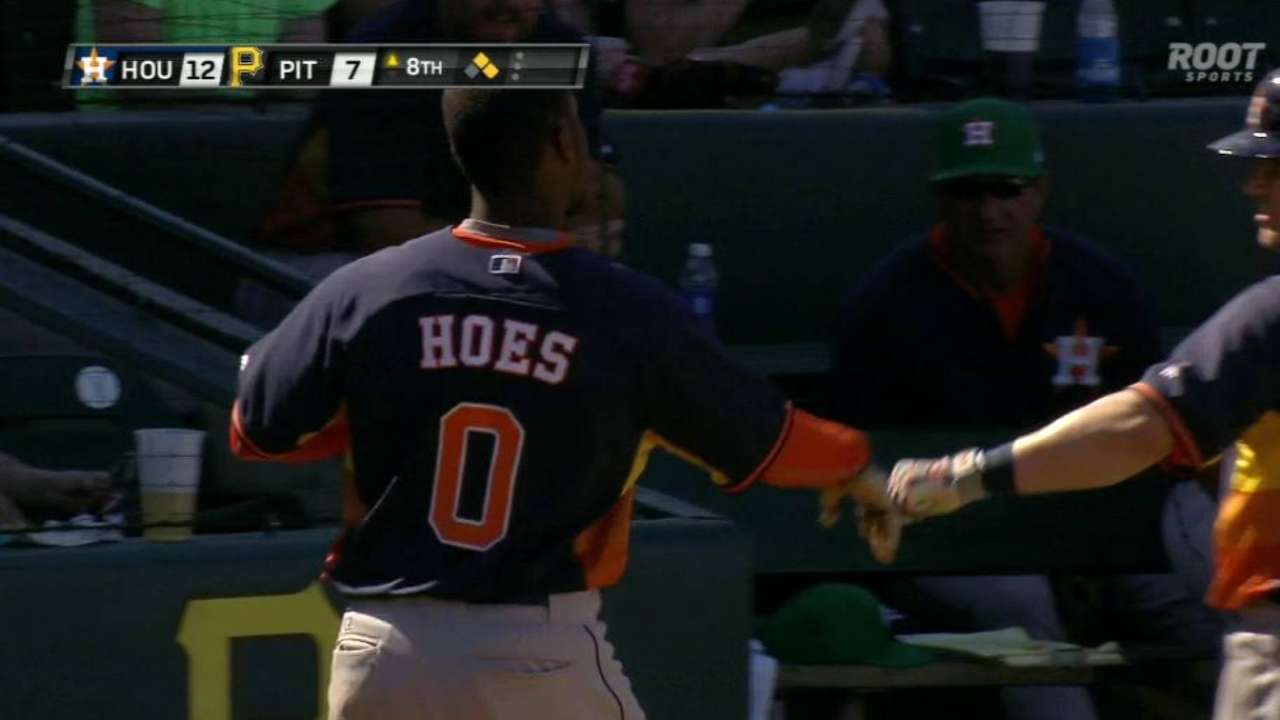 Hinch said he's rooting for Rodriguez to make an impact for the Yankees this year.
"You know, from what I understand, he's having a good spring and swinging the bat pretty well and he served his penalty and we'll see what's left of a storied career," Hinch said. "I'm not saying I would root for him because we're going to play against him. But you want guys to do well that are on the field. There's a great fraternity here amongst the players and coaches."
Brian McTaggart is a reporter for MLB.com and writes an MLBlog, Tag's Lines. Follow @brianmctaggart on Twitter. This story was not subject to the approval of Major League Baseball or its clubs.