Hollands to undergo MRI for elbow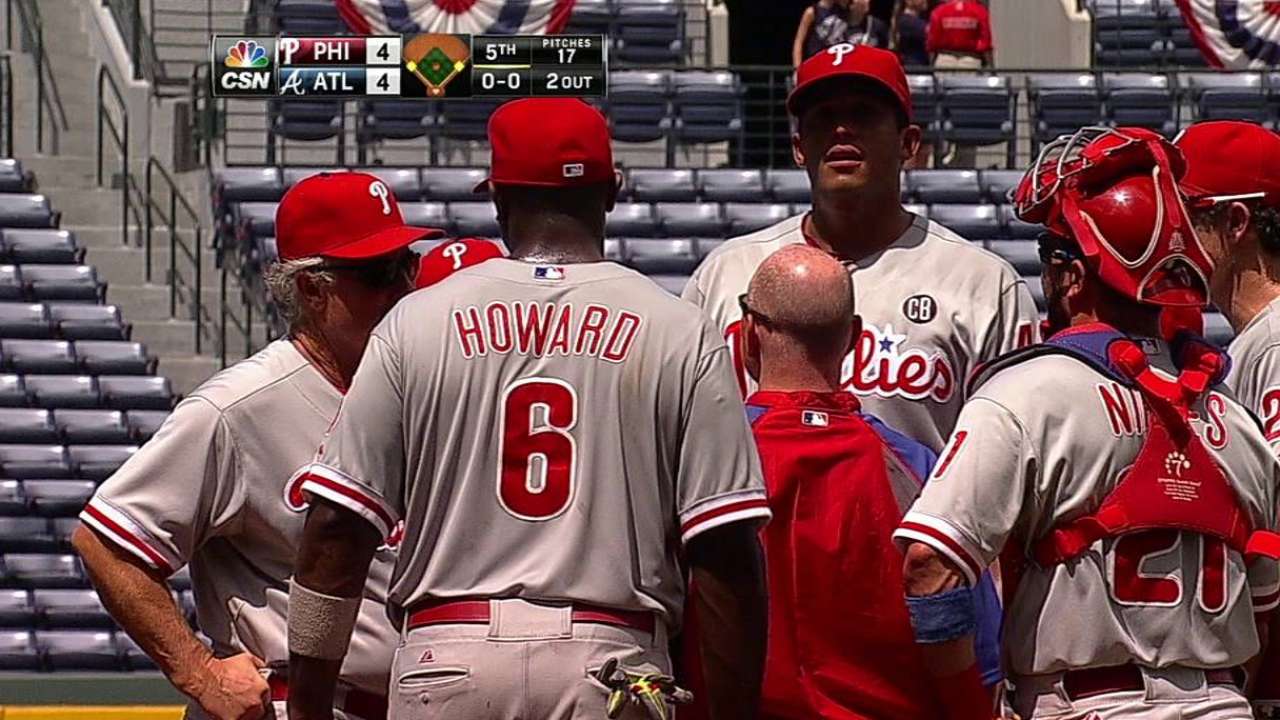 CLEARWATER, Fla. -- Phillies left-hander Mario Hollands will undergo an MRI on Saturday to examine his sore left elbow.
The 26-year-old reliever said the discomfort came on suddenly Friday during his outing against the Pirates at McKechnie Field. He felt fine until his last pitch, which resulted in a flyout to left field.
Hollands was shut down last September due to a Grade 2 flexor strain in his left elbow, and this soreness appears to be similar in several ways. It's in the same general area of his arm, Hollands said, and he felt fine until one pitch set it off.
The club should know more about Hollands' status after the MRI, but he's taking an optimistic outlook for now.
"It's a little disheartening because it kind of happens out of nowhere, just like last year. But I don't know. I'm trying to stay positive," Hollands said. "It's kind of hard to because we're getting close to the end of spring.
"We're also talking about just taking a couple days off, seeing how it is in a couple days after just letting it rest. Hopefully it's just a little aggravated, but I'm trying to stay positive."
Hollands left the Phillies' game against the Braves on Sept. 3 due to elbow soreness and said he did nothing but rest until late October or early November. At that point, he was able to play catch three days a week with no pain or discomfort.
Hollands said surgery wasn't an option for him last season.
"And hopefully not this year," he added. "Last year was just a lot of rest."
Hollands is competing for a spot in the Phils' bullpen this spring after recording a 4.40 ERA in 47 innings over 50 appearances last season.
Adam Berry is a reporter for MLB.com. Follow him on Twitter at @adamdberry. This story was not subject to the approval of Major League Baseball or its clubs.