Lester: Arm issue 'nothing out of the ordinary'
Lefty says he'd pitch through it during season, plans to make next start
MESA, Ariz. -- As far as Jon Lester is concerned, the tired-arm phase he's going through now is a normal part of Spring Training, and the Cubs left-hander says he'll be ready for Opening Night, April 5.
Lester was scratched from Saturday's Cactus League start against the Mariners because of a "dead arm." Nearly every starting pitcher in the Major Leagues can relate.
"It's something we all go through," Lester said Saturday. "Usually mine is either a little bit early or later [in spring]. I'm sure [Cubs manager] Joe [Maddon] said if this was during the season, it wouldn't be an issue. Since we have time, we have the opportunity to sit back and let it be for a start and kind of get back to normal. We decided to use that option.
"You can ask every pitcher; it's an every-year thing for everybody. It's nothing out of the ordinary."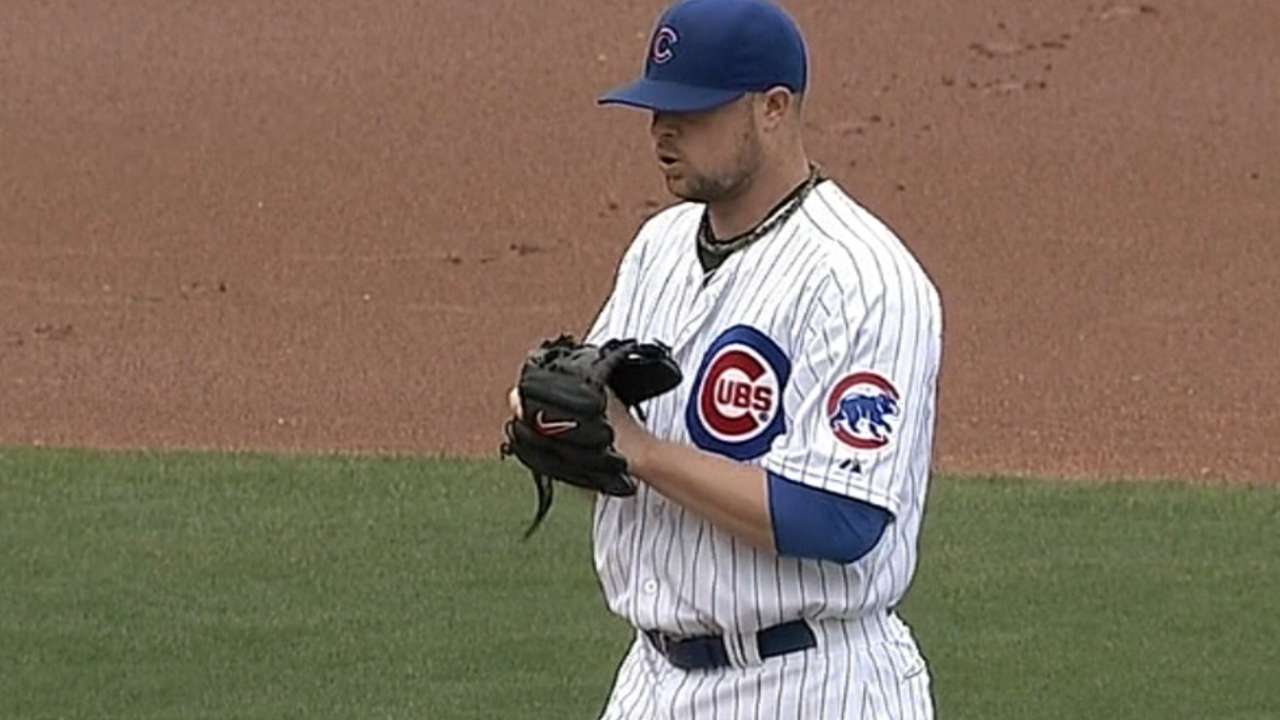 There is no pain or discomfort, according to Lester.
"It's one of those things that you have to go through to understand," he said. "It doesn't feel like anything. It's more total body deadness, and everybody puts a label on it as far as 'dead arm.' It's nothing to be alarmed about. There's no point in trying to grind through it right now. These games don't mean anything. If it was April 15, it wouldn't be an issue."
Cubs pitcher Travis Wood could relate.
"It's a weird feeling," Wood said. "Nothing hurts, the ball's just not coming out right. The ball might even be coming out the same speed, but it just doesn't feel like it. Nothing feels right."
Maddon has experienced this with other pitchers.
"They hit that moment when you just don't feel anything coming out of your hand," Maddon said. "It's almost like you have to manufacture everything at that point. It's a chore, it's a drudgery. You don't understand why, and then eventually you work your way through it.
"When a guy says that or feels that, you have to be a little careful with that."
Lester is scheduled to throw a bullpen session on Monday to prepare for his next start Thursday against the Angels. Maddon indicated the left-hander might have been trying to do too much in his first spring with the Cubs and first year of a six-year, $155 million contract.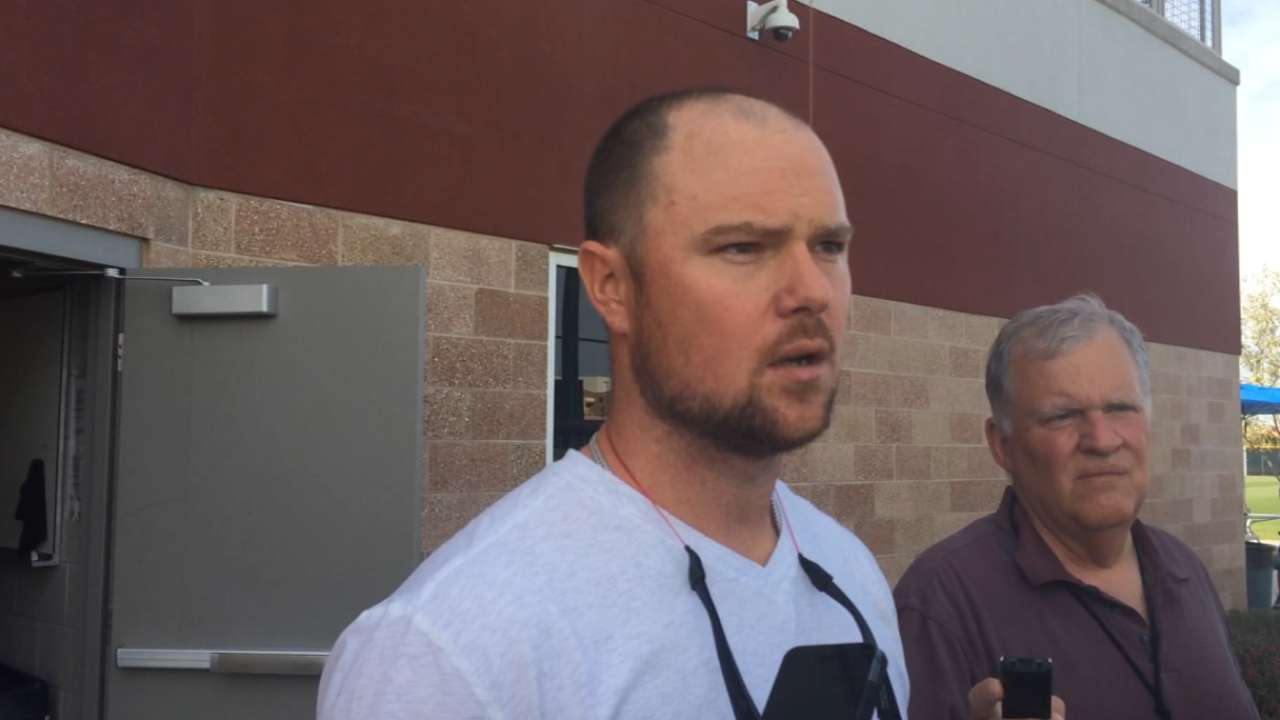 "No matter how you plan in the offseason or how much throwing or less throwing you do, it's something I've always gone through," Lester said. "It's usually right around that [live batting practice] time, or it prolongs itself to those first couple starts in the season when you get used to amping it up to 100 pitches every time.
"It's something you deal with every year, and you deal with it in different ways. I've dealt with it during the season, and you just keep pitching. Now I have the time and opportunity to sit back and rest and make sure it's right for the season, and that's the main focus right now."
Cubs pitcher Jake Arrieta said the feeling is something that "creeps up" during the season.
"Most of the time, there's a period you go through in spring, and some guys get it when they start throwing [bullpen sessions], and some get it early in camp, some get it late in camp," Arrieta said. "It's really not of any concern. No panic. It's something you can manage and handle. A lot of guys handle it differently -- some guys take a few days and rest, some guys like to throw through it. It's very common."
Carrie Muskat is a reporter for MLB.com. She writes a blog, Muskat Ramblings, and you can follow her on Twitter @CarrieMuskat. This story was not subject to the approval of Major League Baseball or its clubs.