Miggy targeting Opening Day after positive debut
Tigers star goes 1-for-3; manager cautiously optimistic about chances to start season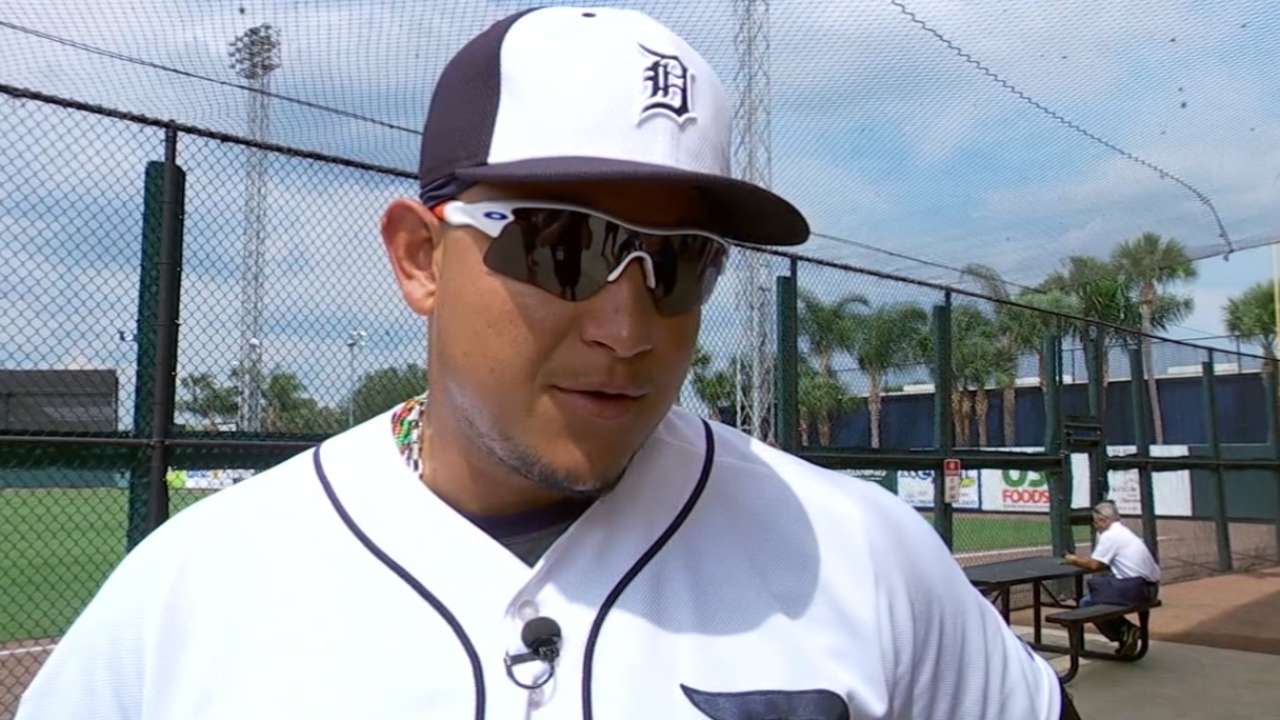 LAKELAND, Fla. -- The crowd of reporters had dispersed a bit from the Tigers' clubhouse Sunday, allowing Miguel Cabrera to resume his game of table tennis, when he summed up his day.
"Yeah," he yelled out, "I'm back."
It was nothing about his serve, but his swing. He went 1-for-3 with a single and two strikeouts during the Tigers' 7-7 tie with the Nationals, his first Major League game of the spring, and he put himself on track to be ready for Opening Day.
He isn't guaranteeing it yet, but he's sounding increasingly optimistic. If his surgically repaired right foot and ankle are fine, he said, he thinks he'll be ready.
"I'm positive we're going to be there," Cabrera said, referring to himself and Victor Martinez, who also made his spring debut Sunday in a split squad vs. the Braves. "Hopefully we can be 100 percent. Hopefully we can be with the team the first day of the season."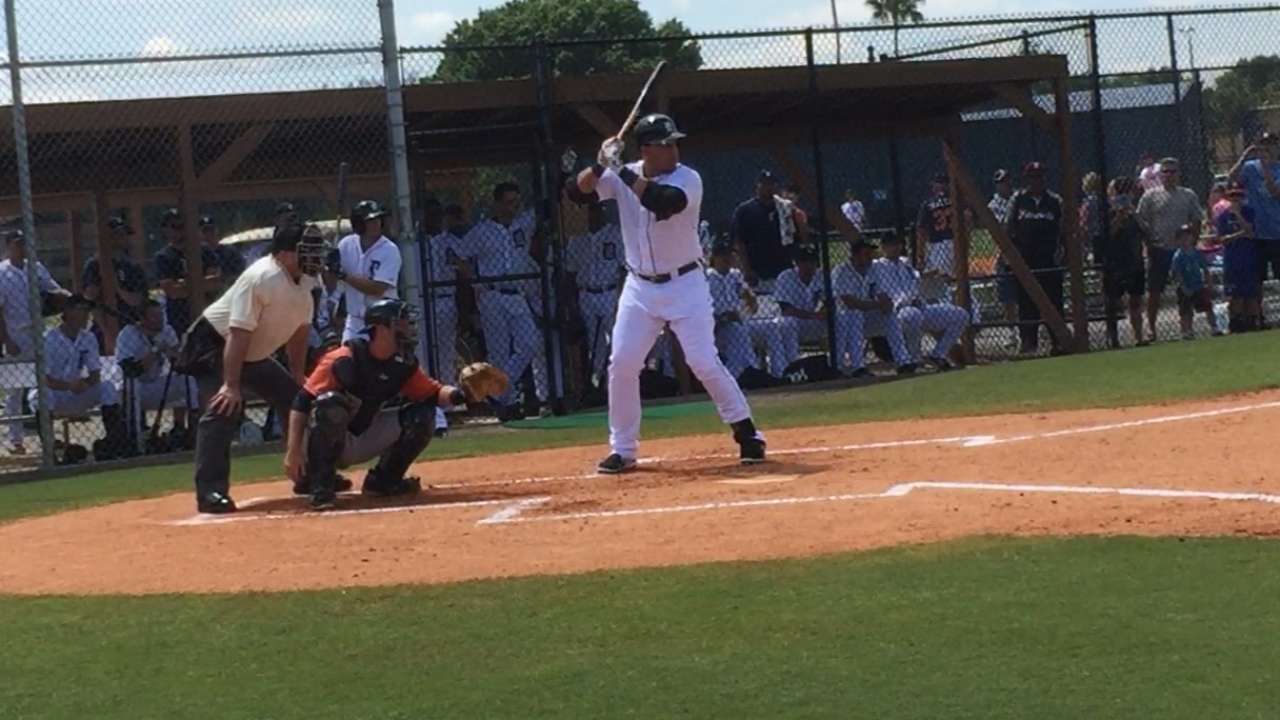 His manager is a little more guarded, though he's getting there, too.
"I think there's probably better than a 50 percent chance," Brad Ausmus said. "If there are no setbacks and he plays in most of the games the rest of the way, I would say better than 50/50."
With the Tigers off on Monday, Cabrera will be off, too -- or as he put it, "back to vacation." He's expected to be in the lineup again as the designated hitter Tuesday night, when the Tigers face the Yankees in Tampa, Fla., (live on MLB.TV at 7:05 p.m. ET).
Cabrera looked like a hitter shaking off some rust Sunday, chasing a couple of pitches he might normally not have. But he also showed his ability to make contact. He fouled off pitches in an extended at-bat in the first inning before Nationals starter A.J. Cole sent him swinging at a slider off the plate, then struck him out on an offspeed pitch in the fourth.
"I see the ball OK," Cabrera said, "but I don't see it like I want to. I see it too fast right now. When they throw offspeed, I am too jumpy."
Said Ausmus: "After his first two strikeouts, he said he was hitting like me. I said that's not true. I would've made contact."
In the sixth, however, Cabrera connected and lined a ball to left-center.
"I missed a couple of balls my first at-bat. I missed a couple of pitches," Cabrera said. "When you play at the Major League level, you can miss pitches. But when they throw it right down the middle, the pitcher misses his spot, you've gotta hit it. That's what it's about. You have to hit mistakes."
Jason Beck is a reporter for MLB.com. Read Beck's Blog and follow him on Twitter @beckjason. This story was not subject to the approval of Major League Baseball or its clubs.