Escobar slated for spring debut today
Infielder recovering from oblique strain able to swing, take grounders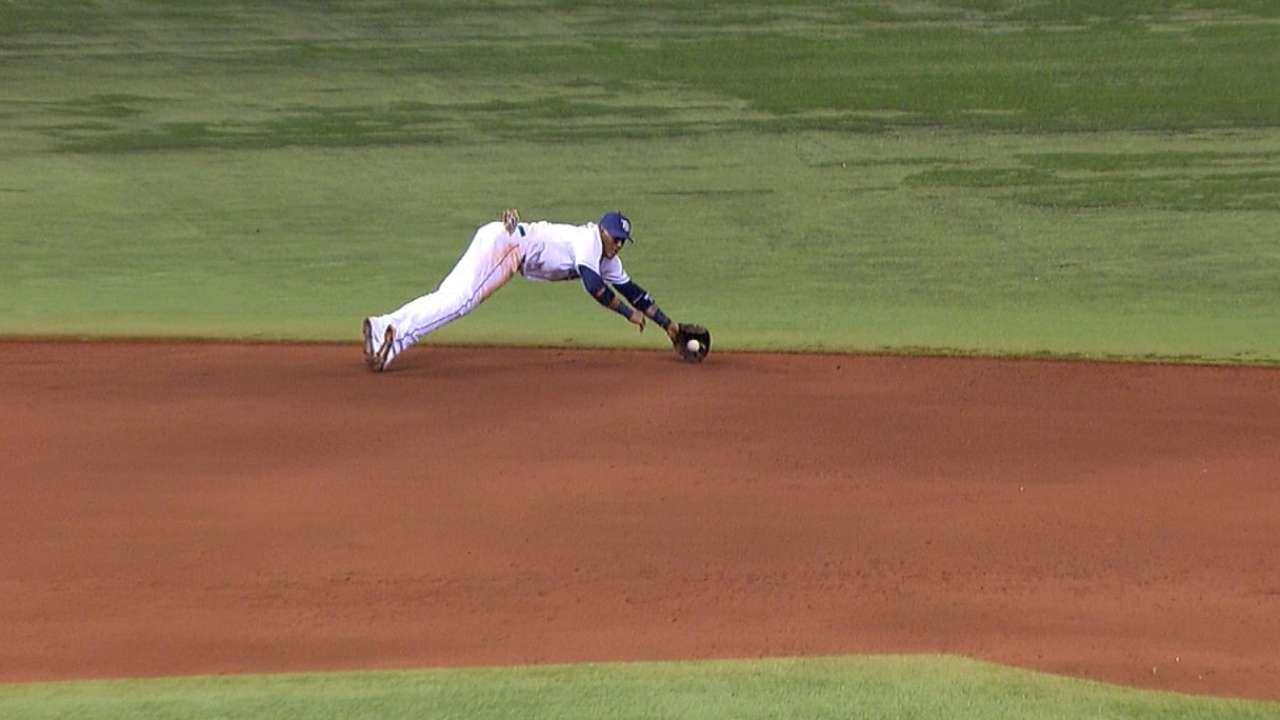 VIERA, Fla. -- When the Nationals took the field for batting practice at Space Coast Stadium on Saturday morning, Yunel Escobar was one of the first players standing behind the cage taking practice swings.
Escobar, who was diagnosed with a Grade 1 left oblique strain, participated in full pregame activities prior to Saturday's split-squad contest against the Marlins, taking batting practice and grounders at second base for the first time since March 5. If all goes well during the next few days, he is expected to make his spring debut Monday against the Yankees.
Originally, Escobar was scheduled to play in a Minor League game Sunday, but he began to improve more quickly than expected. He has not been feeling any pain while fielding ground balls, and he experiences only slight discomfort while swinging a bat, although that is to be expected.
"[Escobar] feels good about it," manager Matt Williams said. "If we're going to get him in a game, we get him in the game with us."
Escobar will likely go through a full pregame routine again Sunday before he plays about three innings at second base on Monday.
Escobar was scratched hours before the Nationals' first game of the spring when he began feeling sore. He believes it was a result of all the extra grounders he had been taking after practice in order to get comfortable at second base.
Jamal Collier is a reporter for MLB.com. Follow him on Twitter at @jamalcollier. This story was not subject to the approval of Major League Baseball or its clubs.