Young builds innings, expectations for role with Royals
Veteran aims to follow up 12-win comeback season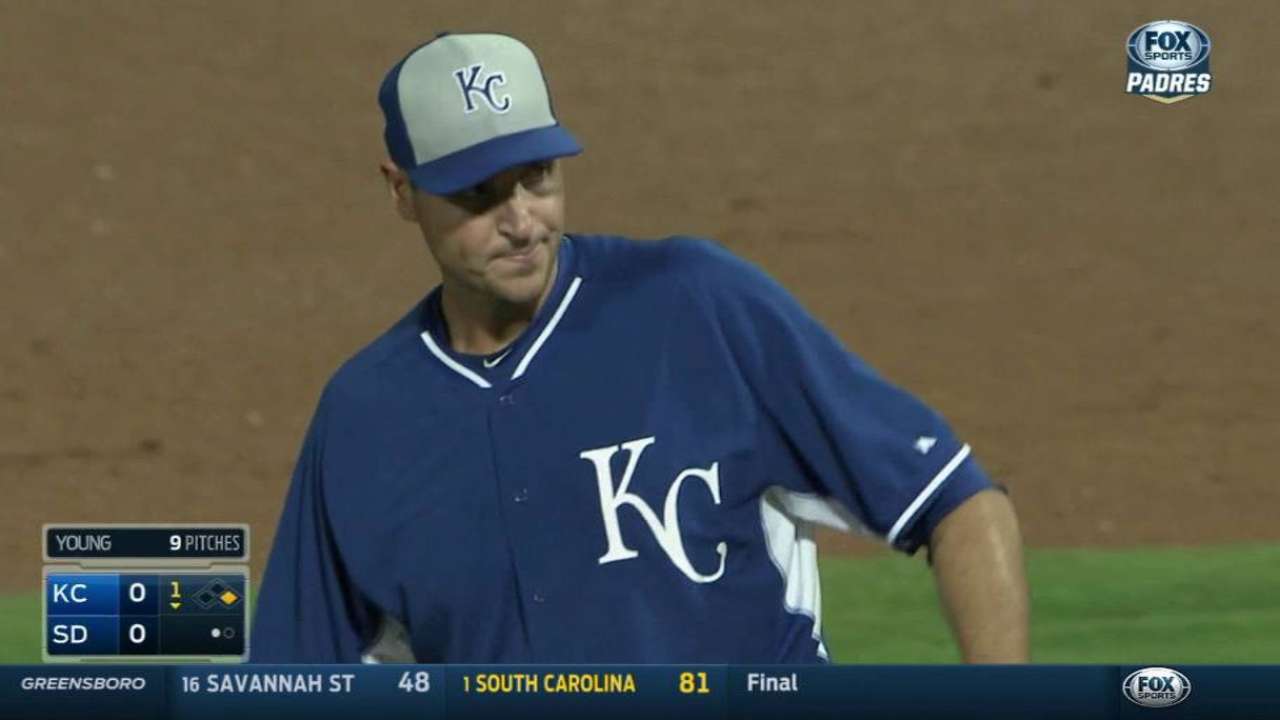 SURPRISE, Ariz. -- Chris Young is building up his pitch count and the expectations for how he can help the Royals in 2015.
The veteran 6-foot-10 right-hander solidified his likely gig as the long relief/spot starter role on Friday night, pitching three innings against the Padres and giving up one run on two hits and a balk while striking out three. Most important, he got up to 48 pitches and should hit the mid-60s in his next outing next week as he builds toward what looks like his spot to lose in the bullpen.
When asked how he views his role, Young, who won 12 games for the Mariners last year in a terrific comeback season, gave a succinct answer.
"It's just to take the ball and get outs, however that is," Young said. "Whether it's as a reliever, long relief or starting, if that comes up, it's just to get outs. You have to perform. It's a performance-based game, and that's my job."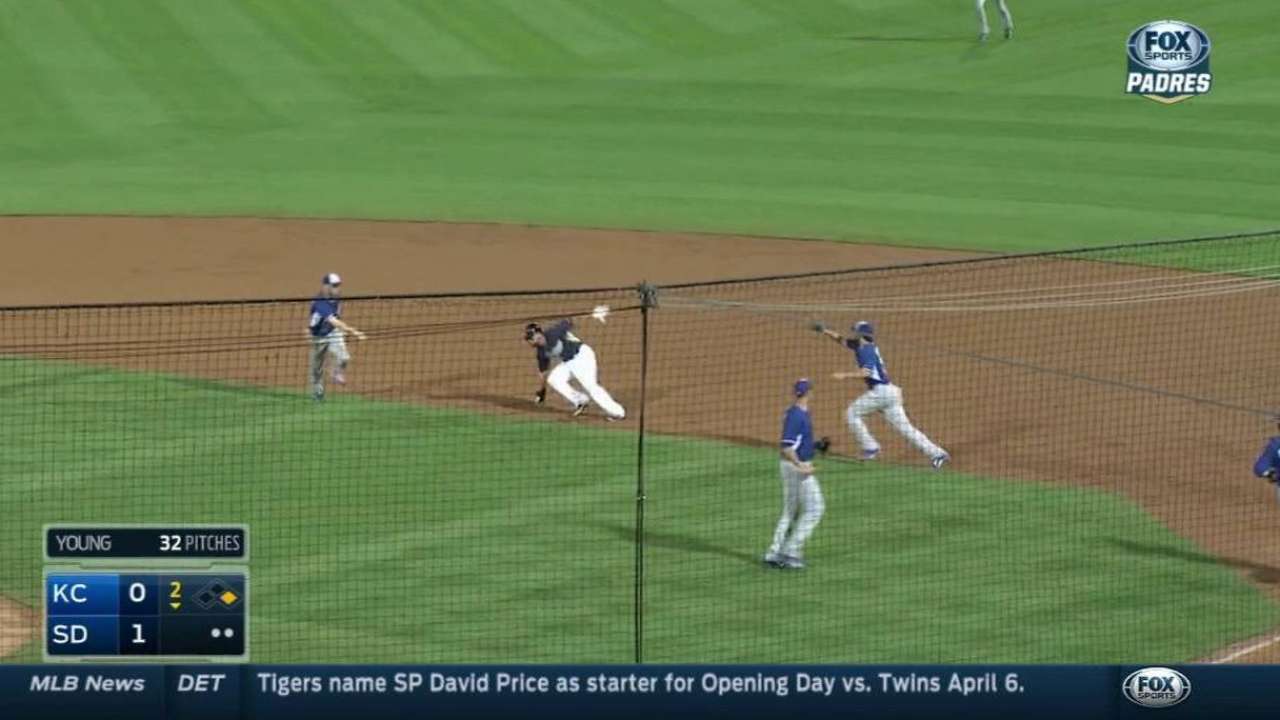 Coleman the cooler: Ned Yost raved about all the pitchers on Friday night, but he didn't hesitate in singling out reliever Louis Coleman's two-inning, five-strikeout tour de force in which he fanned Matt Kemp, Justin Upton and Derek Norris in succession in the seventh inning and followed it up with a perfect eighth that concluded with punchouts of Yonder Alonso and Jedd Gyorko.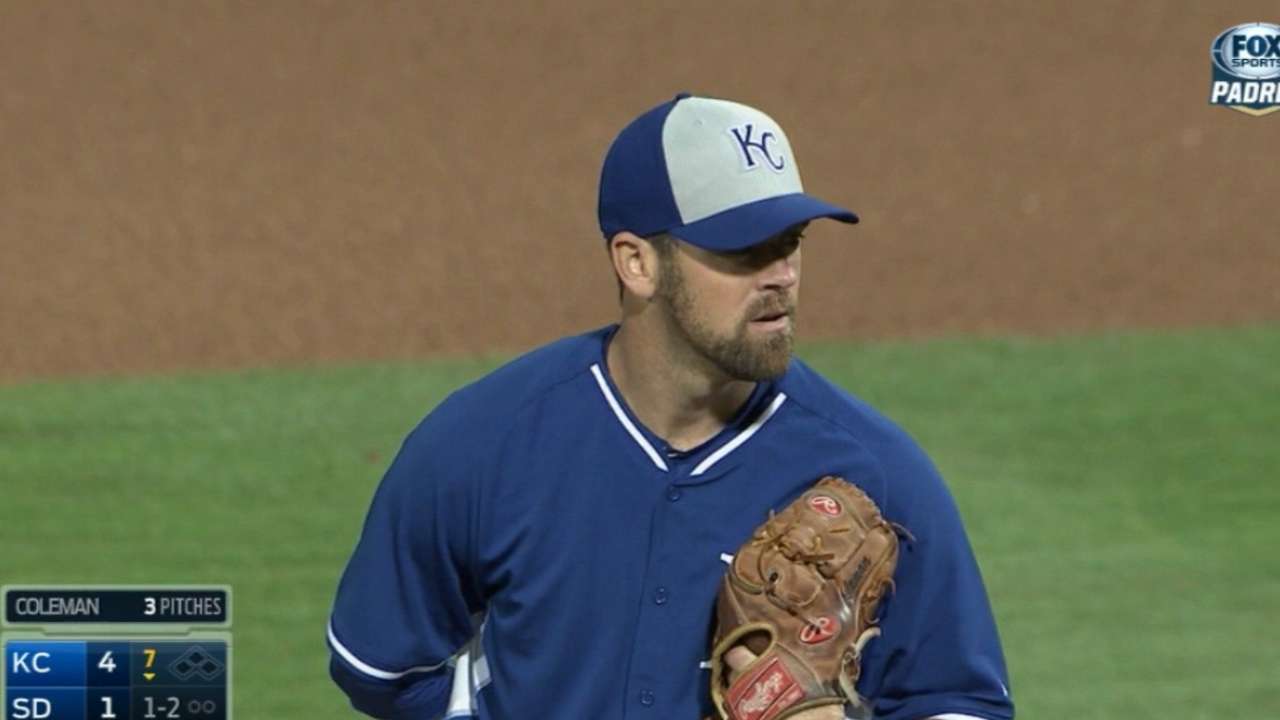 "For me, striking out the meat of that order and then coming back with a very solid second inning was very impressive," Yost said.
Infante getting closer: Yost said second baseman Omar Infante (bone spur in elbow) could be ready to play in the field next week.
"Five days, seven days," Yost estimated.
Infante has had 18 at-bats this spring, which puts him a few games behind the Royals' other starters, which doesn't concern Yost.
"We just need to get him in the field," Yost said. "He's not really missing much."
Like old times: Former Royals starter James Shields, who signed a free agent deal with the Padres in the offseason, hung around after the game and signed autographs and chatted with Royals fans before greeting some of his old Kansas City teammates outside the visiting clubhouse on the way back to the Padres' side of the complex.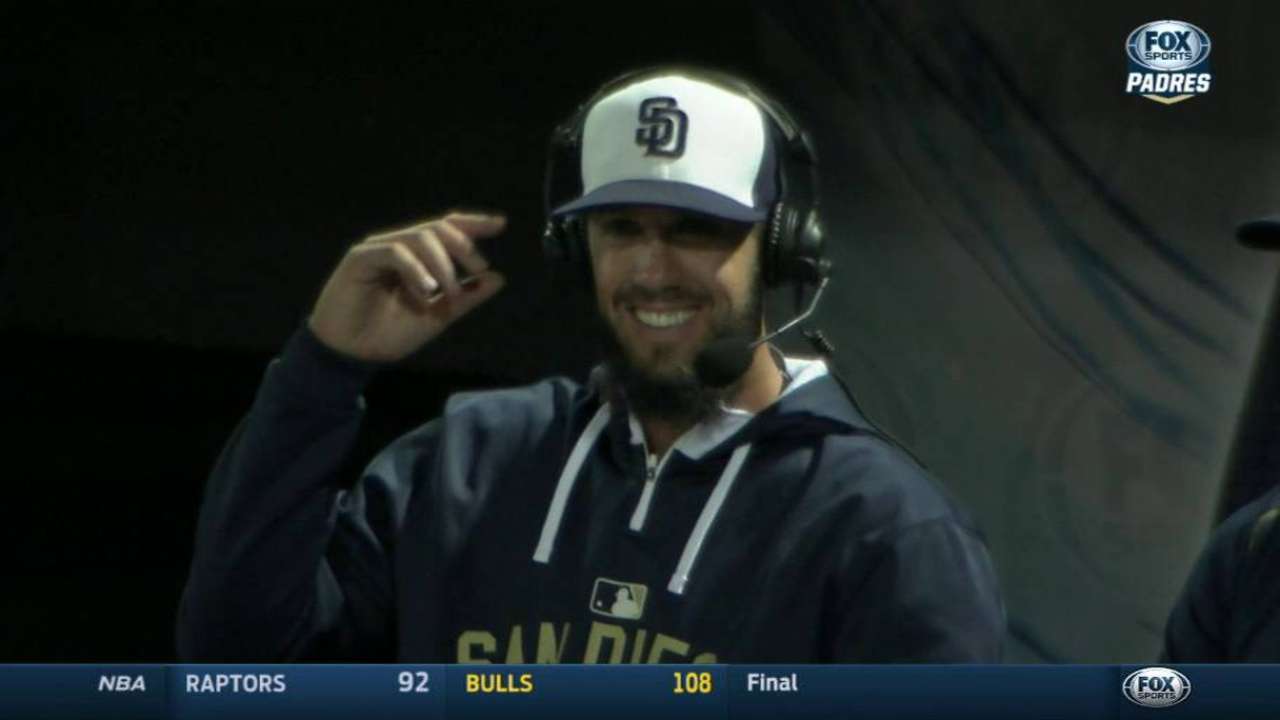 Doug Miller is a reporter for MLB.com. Follow him on Twitter @DougMillerMLB. This story was not subject to the approval of Major League Baseball or its clubs.