MLB.com Columnist
Mike Bauman
Giants aren't sweating over staff's spring ERA
Vogelsong, Hudson pleased with latest Cactus League outings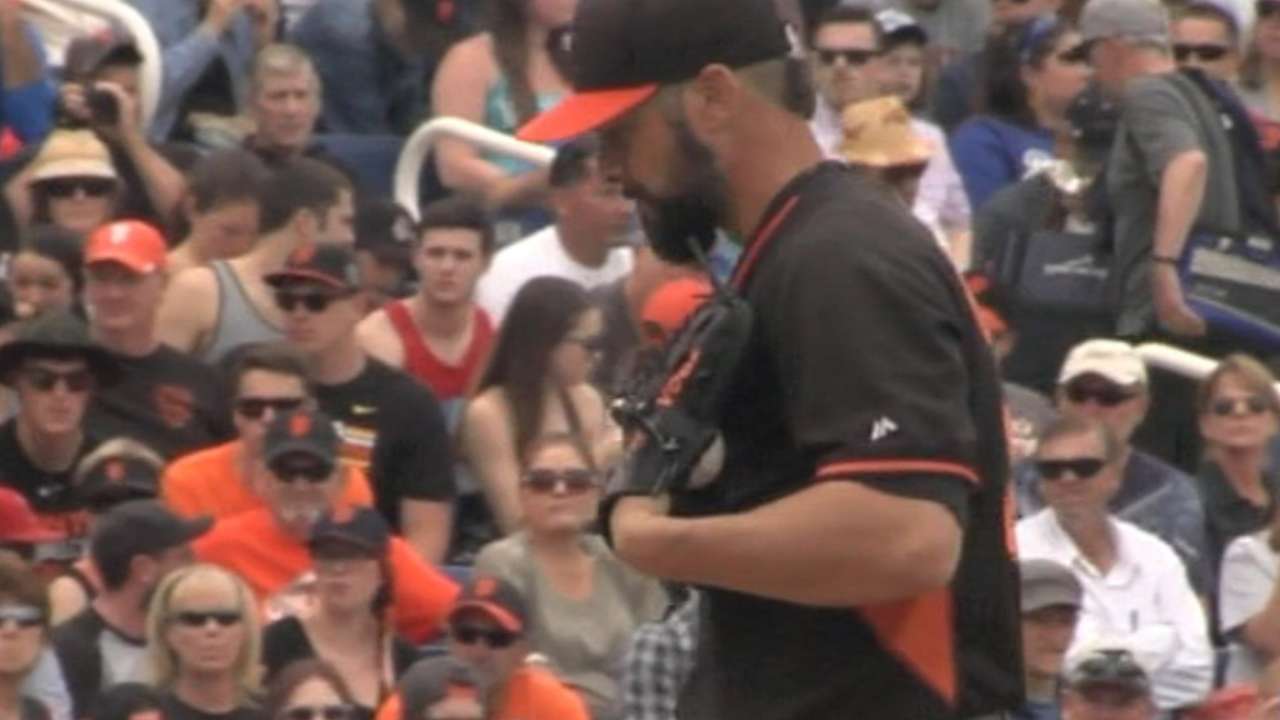 SCOTTSDALE, Ariz. -- This is no time to become alarmed because the San Francisco Giants have an unsightly Cactus League team ERA.
Based on the starts the Giants received in the last two games, the crisis, if there was one, may have already passed.
OK, the Giants, after their first 19 spring games, have the worst team ERA in the Majors. On the other side of the argument, these aren't regular season games, these games are being played in hitter-friendly conditions, and statistics compiled in the first half of the Cactus League schedule aren't particularly useful measurements of overall pitching value.
And probably best of all, leading the charge as the general level of play picked up for the Giants over the last two days was the starting pitching.
The finest start by a Giants pitcher in the 2015 Cactus League was produced on Thursday by Ryan Vogelsong. He threw 4 2/3 shutout innings against the Brewers and was in command throughout.
"[Thursday] was as good as I've thrown the ball in a couple of years. I was really excited about it," Vogelsong said.
Tim Hudson followed Friday night with 3 2/3 innings of one-hit ball against the Reds. True, the one hit was a homer by Joey Votto, but this was an extremely encouraging performance by Hudson, who is coming back from right ankle surgery, and had only thrown 2 1/3 innings prior to this start.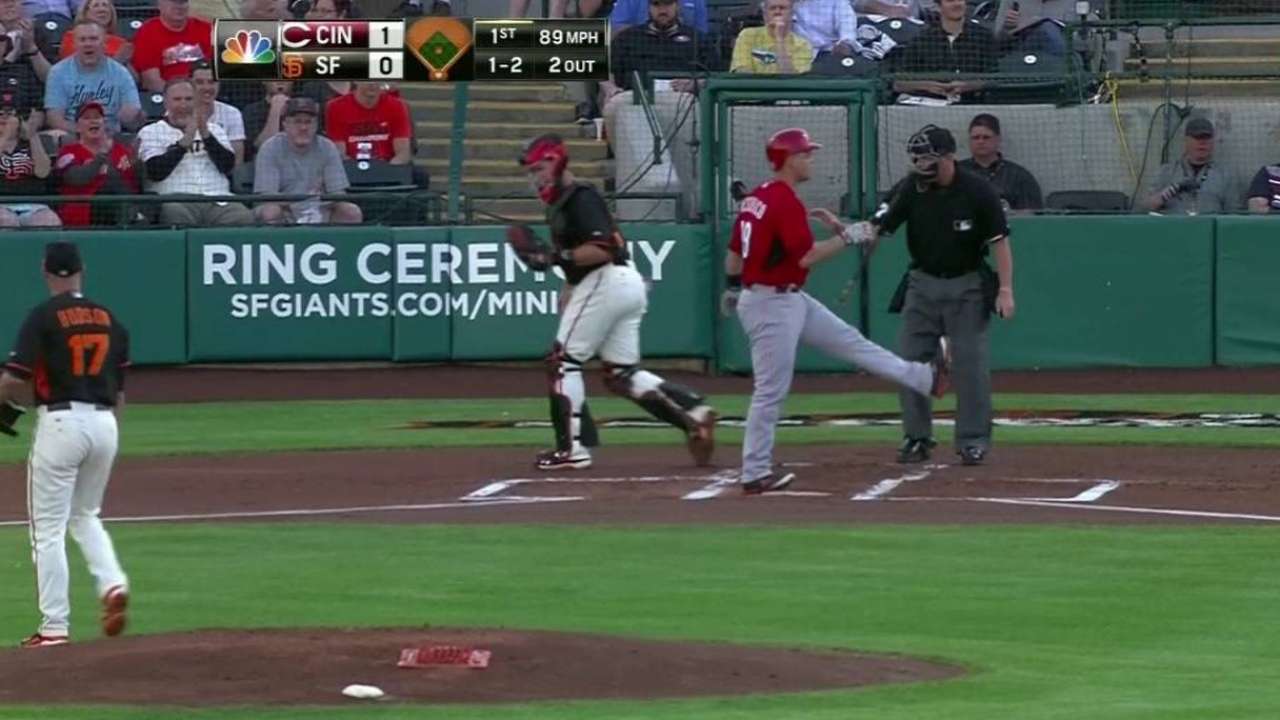 "Tonight felt pretty good," Hudson said. "Everything felt in rhythm, everything felt in time. Obviously, I've still got to stretch it out, build up some endurance, those kinds of things."
"Huddy threw well and, of course, Vogey [Thursday]," manager Bruce Bochy said. "That sets the tone. The pitching has picked it up the last couple of days."
In a normal spring, Hudson said, he would ideally reach a regular season performance level in his second-to-last start of the exhibition season.
"You'd like to feel that you're ready from a strength standpoint, an endurance standpoint, going into your second to last [Cactus] start, so that maybe your last start you can back it down a touch," Hudson said.
Vogelsong, asked about his about his March timetable for reaching a level that would be good enough for the regular season had some helpful perspective.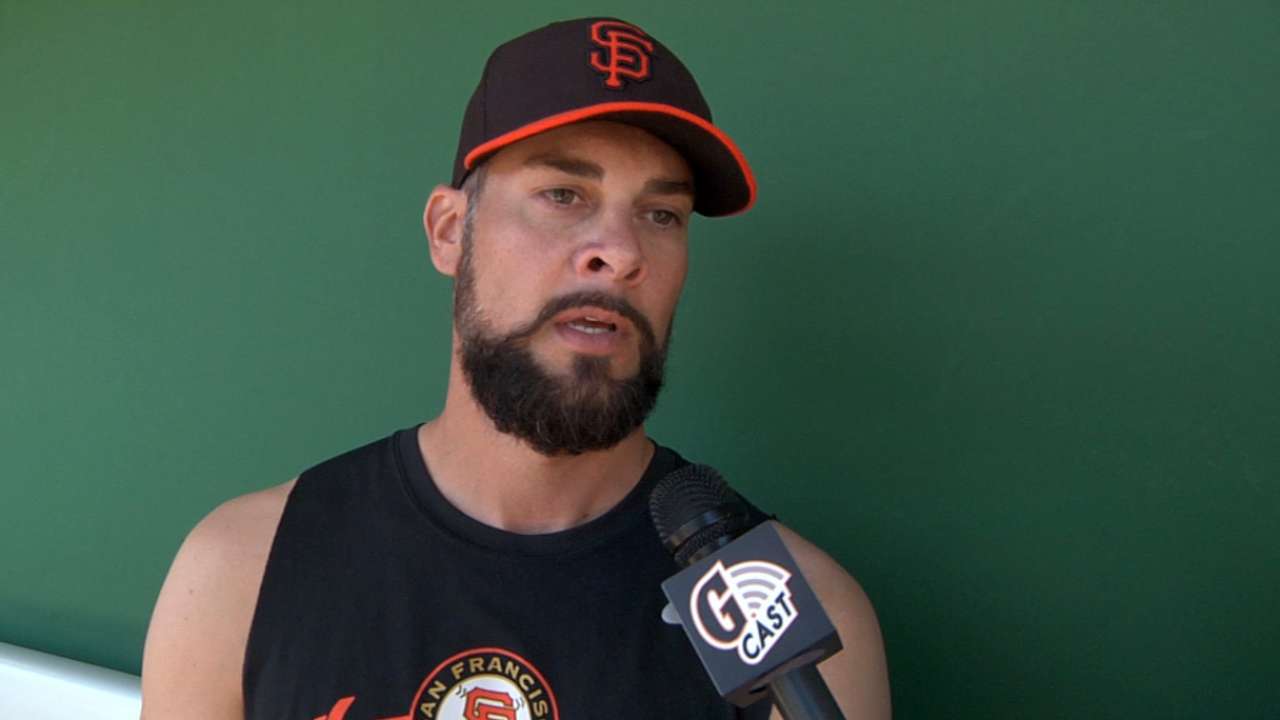 "It's different for everybody," Vogelsong said. "For me, I like to feel like I'm ready, have two good [starts] going in, have some kind of consistency going into the first outing [of the regular season]. But everyone's different. Some guys don't pitch well the last couple [spring] games and that locks them in more than pitching well. It kind of wakes you up a little bit and you say: 'Hey, I need to clean up some things here before we get going' and then they pitch well. It's not that I can't do it the other way, but for me, I like to have some speed going in."
The rest of us observe the pitchers getting ready for the regular season and we see people working to increase their pitch counts, perhaps working through issues with their delivery mechanics. For the pitchers, on the other hand, the biggest preparation issues may be mental.
"For me early, you want to work through your mechanics, you want to get your pitch [count] up, you want to have the up-and-down, sit down, get up, go out and warm up; you want to get used to that again," Vogelsong said. "But for me more than anything it's getting that fine focus in your brain. You can't simulate that throwing a bullpen, you can't simulate that throwing a live BP.
"There's a different fine focus that you need when you're out there in a game and guys are on base and you're trying to make pitches. It's a different kind of focus that you need to be successful at this level, and I think that's the No. 1 thing for me, getting your mind to work the way you want it to work.
"So a lot of it for me is mental. Getting ready, holding guys on, doing the little things during the game that you can't simulate. The big thing is making pitches when guys are on base. It's something that you can't replicate. You don't want to be in a ton of trouble down here, but sometimes it's good to have guys out there running around, and making yourself slow down and make a pitch."
Arizona is one big hitter's park; semi-arid climate, very little moisture in the air, warm, warm, warm, even in March. The batted baseball can travel unusually long distances here. Many home runs in Arizona would be mere fly balls in a different climate.
"Yeah, and that's just the way it is," Vogelsong said. "You have to know that. You've got to be a good self-judge. You've got to know what's good and what's bad, what ball is squared up and is a home run, and what ball is a fly ball and just carries out of here. You have to know what is legit and what isn't."
One way or another a high mid-March ERA in the Cactus League is not necessarily a sign of catastrophe to come. This may be especially true when the ERA in question belongs to a team that won the World Series three times in the last five seasons.
Mike Bauman is a national columnist for MLB.com. This story was not subject to the approval of Major League Baseball or its clubs.