Rodriguez continues to impress in audition for rotation
Five-inning no-hitter vs. Marlins solidifies starter's case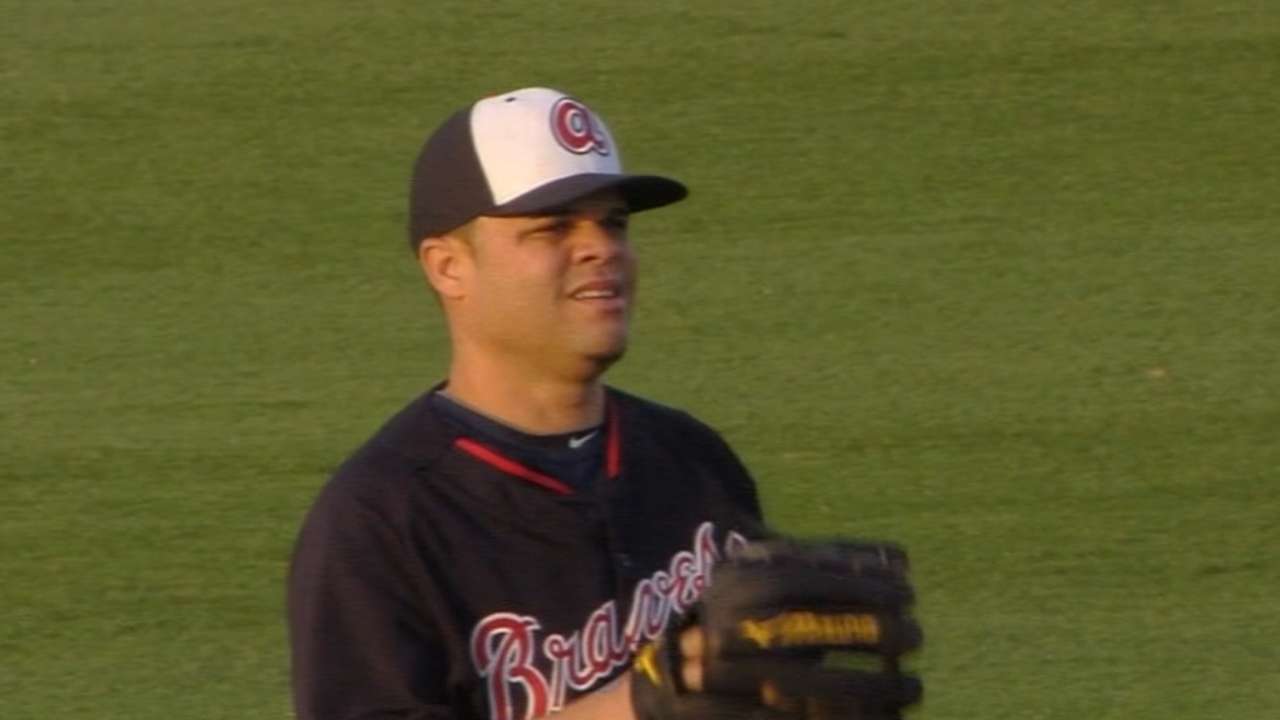 JUPITER, Fla. -- Prior to Friday night's Grapefruit League game against the Marlins at Roger Dean Stadium, Braves manager Fredi Gonzalez was asked if this was a make-or-break outing for starting pitcher Wandy Rodriguez.
Gonzalez said that was not the case at all for the veteran left-hander.
"The chances of him making this club are really, really good, no matter if he gives up 10 (runs) today or throws a one-hitter," Gonzalez said, then smiling quipped, "I'd prefer the one-hitter."
Wish granted, Skip.
Rodriguez, who has been battling for a spot in the Braves' starting rotation, promptly went out and delivered a five-inning no-hitter and exited his team-leading fourth start of the spring with a 1-0 lead. He registered seven strikeouts and issued three walks in his 80-pitch outing.
"He did a nice job. I think the way he's pitched, I think he's ready for this rotation," Gonzalez said after Rodriguez's second consecutive impressive outing, following four scoreless innings against Houston on March 14.
With Mike Minor likely out of the rotation until late April with left shoulder inflammation, it opened the door for Rodriguez to earn a spot among the top four starters for the Braves. The southpaw further solidified that position Friday night. The Marlins did not score or get a hit until after Rodriguez departed the game, but then rallied for a 5-1 win.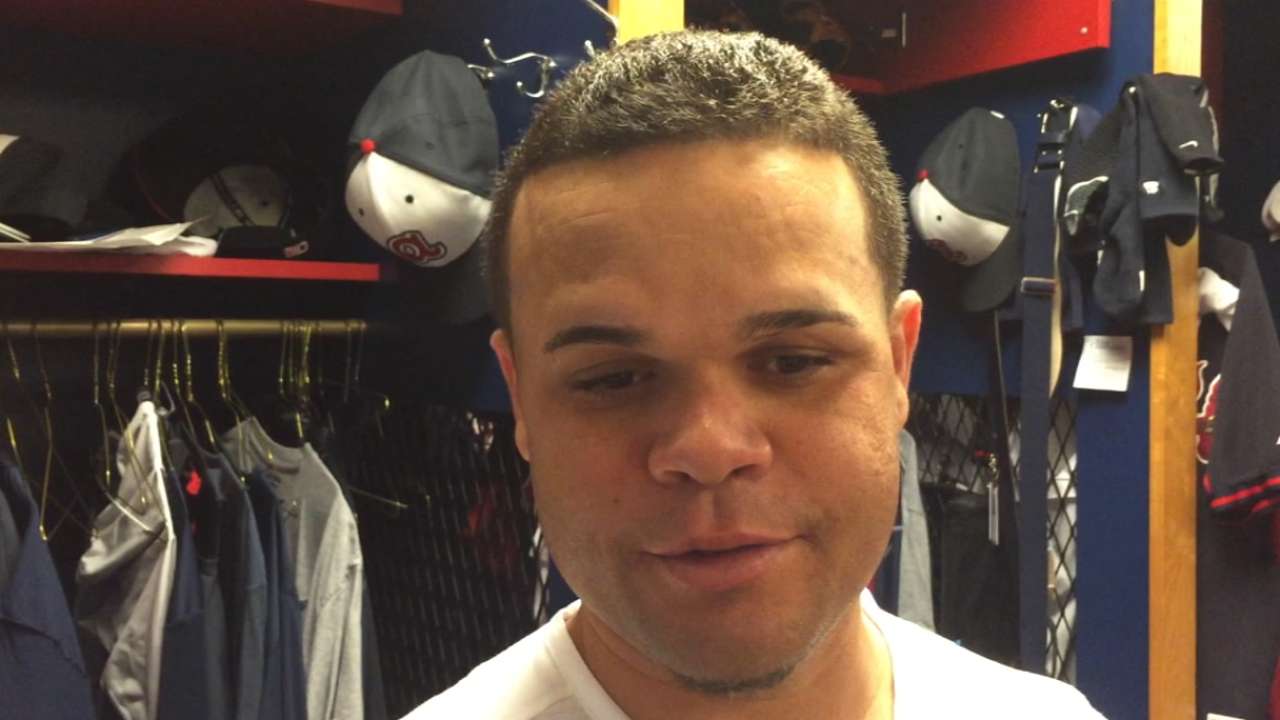 "I used a lot of my two-seamer tonight, and I have a good one," Rodriguez said. "I need to work a little more with my changeup."
Rodriguez said that good location and mixing up his pitches and working both sides of the plate are key to his success. That's exactly how he pitched Marlins slugger Giancarlo Stanton, who struck out in both of his at-bats against Rodriguez.
"He set [Stanton] up so nicely, and he's got command of all his pitches," Gonzalez said. "He knows what he's doing out there. It's nice to have that veteran in the rotation where he can give you some innings and give you a good chance to win the ballgame. He's one of the four guys [in the starting rotation]. With Mike [Minor] going down for a month or so, he's the most logical choice."
That suits Rodriguez just fine.
"I'd be happy with that," he said. "That's what I'm trying to do. I'd be very happy to start the season with this team."
Steve Dorsey is a contributor to MLB.com. This story was not subject to the approval of Major League Baseball or its clubs.