Motivated Zito impresses with perfect outing
Veteran left-hander battling for spot on A's after sitting out 2014 season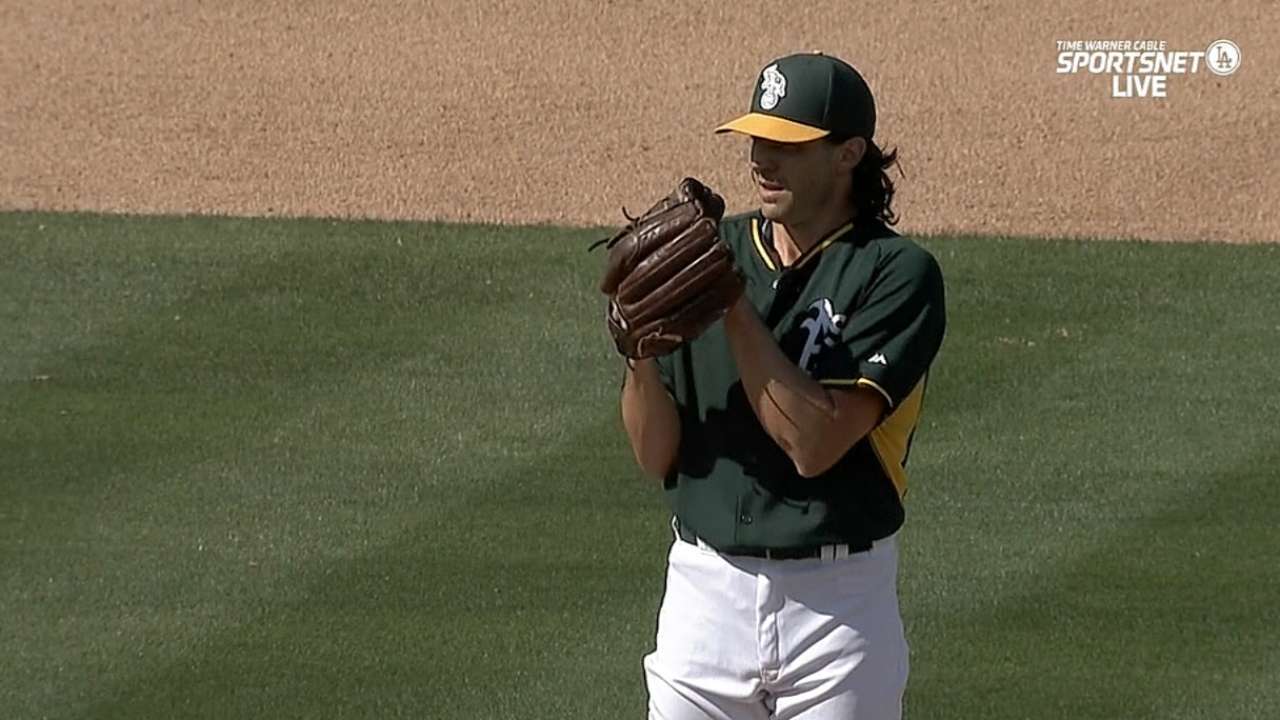 MESA, Ariz. -- When Barry Zito first reported to A's camp, there was uncertainty as to how he might perform after a year out of baseball.
The 36-year-old lefty has since put many of those doubts to rest as he's excelled in back-to-back outings, including Friday's 3-2 win over the Dodgers at Hohokam Stadium in which he tossed three perfect frames and struck out five.
"I was a little skeptical [on] physically how he would handle what we've thrown at him here," A's manager Bob Melvin said. "He's been terrific. He's a hard-working guy, he came in great shape, he's into everything he does, whether it's the drills or whether it's when he's pitching in a game.
"He's focused, he's motivated and the rest of the guys can feel it. So he's been nothing but a plus for us here in camp."
Zito was so efficient Friday, he didn't hit his pitch limit in his three innings of work, totaling just 33. Had the A's not won on a walk-off single, he would have pitched in extra innings. Instead, he tossed another 15 pitches in the bullpen after the game.
"That's the best he's thrown," Melvin said. "The more he's pitching, the better he's getting. ... It's pretty impressive what he's doing at this point."
Zito is pitching his way into the A's roster conversation with each outing. He's in the mix for what has become a very crowded competition in the back end of the rotation, along with young arms Jesse Chavez, Drew Pomeranz, Jesse Hahn, Kendall Graveman and Chris Bassitt.
"Pitching is just all timing; every outing is another opportunity to get the timing right," Zito said. "[I] just wanted to come into spring and do what I know how to do best, which is mix three pitches. It's been very encouraging to have a good feel of that again."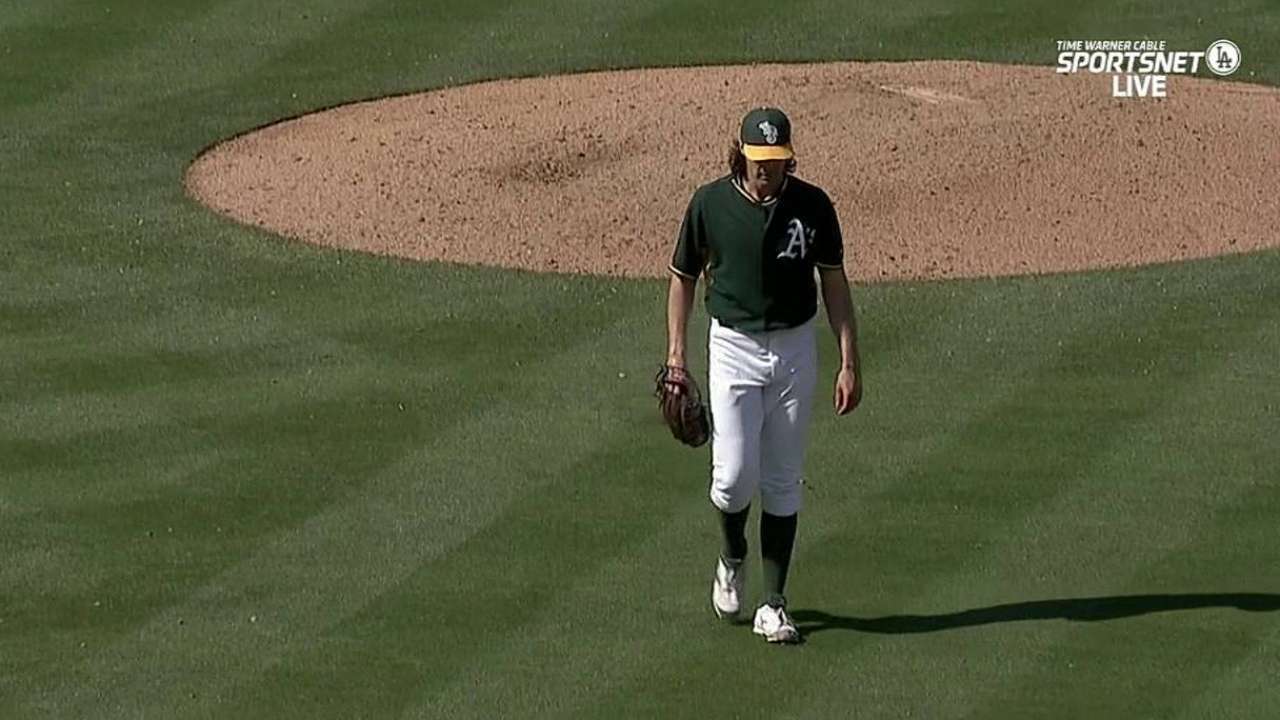 The 14-year veteran pitched for the A's from 2000-06, winning 23 games and an American League Cy Young Award in '02. He spent the next seven years in San Francisco, where he won two World Series championships. After sitting out the 2014 season, Zito signed a Minor League deal with the A's this offseason.
Though three of his appearances this spring have come in relief, at the moment, Zito is still zeroed in on returning to the Majors in a starting role. But his ability coming out of the 'pen may be what helps him land a roster spot with the A's as a long reliever and possible spot starter.
"I can't really comment on that stuff," Zito said of a potential relief role. "Right now I'm in a starting position. I'm getting innings like a starter. That's what I'm adjusting to right now."
Chad Thornburg is a reporter for MLB.com. This story was not subject to the approval of Major League Baseball or its clubs.