What to watch for in today's games
Aces Wainwright, Felix, Price among hurlers to start during Spring Training action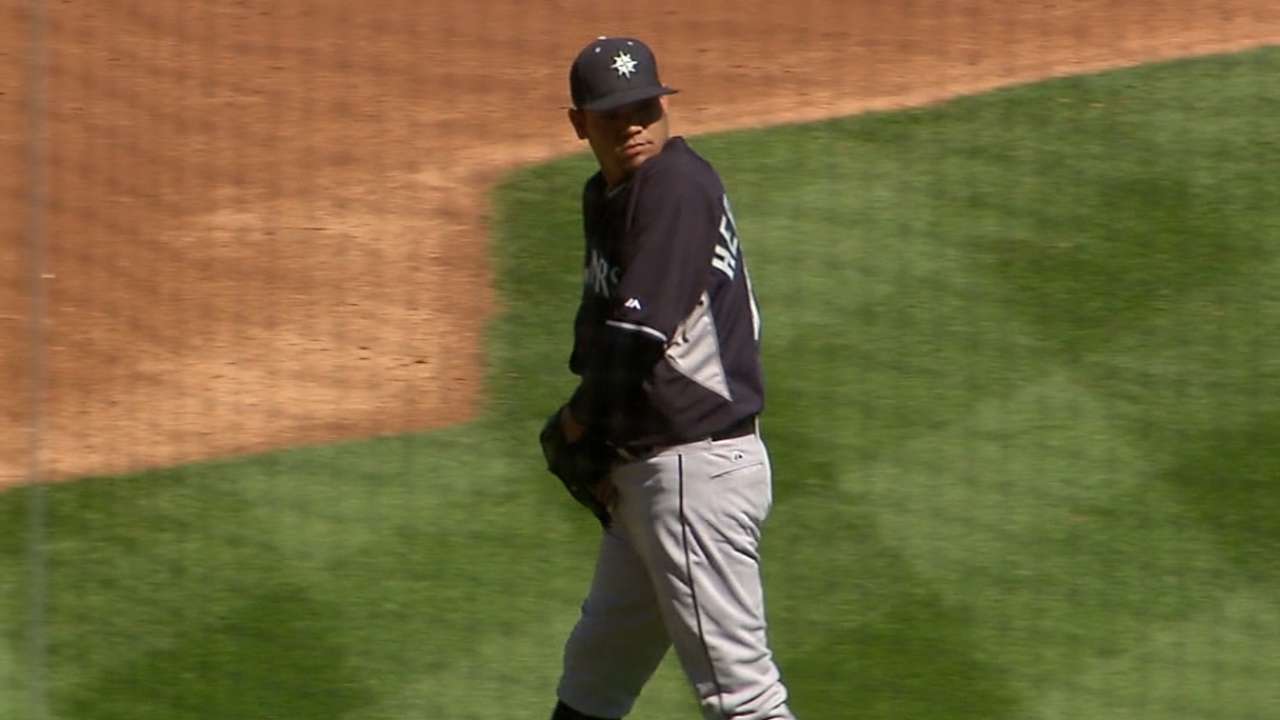 Spring Training games continue today in Florida and Arizona. The Cardinals' ace makes his spring debut, multiple Opening Day starters take the mound and the Yankees get a look at their new infield.
Here are five things to watch for:
• Wainwright debuts: ATL @ STL, 1:05 p.m. ET, MLB.TV
Cardinals right-hander Adam Wainwright makes his much-anticipated Grapefruit League debut against the Braves after a mid-February abdominal strain slowed his spring workload. He threw three innings in a simulated game Monday, and pitching in this slot puts him in consideration for an Opening Day start that has yet to be announced.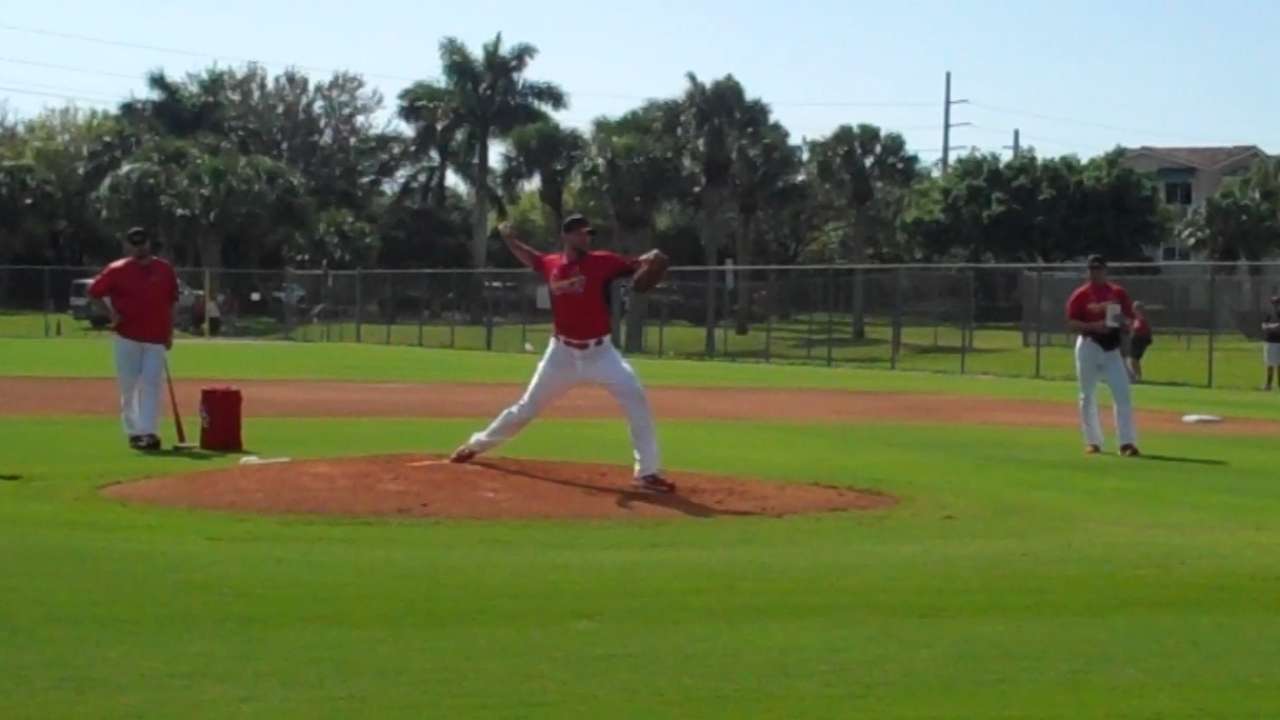 "He should still be on track to get to where he needs to be early in the season," manager Mike Matheny said.
• King Felix makes second spring start: SEA @ CHC, 4:05 p.m. ET
Mariners right-hander Felix Hernandez makes his second Cactus League start after manager Lloyd McClendon held back Hernandez and Hisashi Iwakuma for competitive reasons this spring. Hernandez threw 51 pitches over 3 1/3 innings in his debut, striking out four.
"It was good," Hernandez said. "Got my work, feel pretty good. Threw a lot of strikes, working on my stuff. It was fine."
• Yankees team starts to come to fruition: HOU @ NYY, 1:05 p.m. ET
The new Yankees infield likely will take the field together, as first baseman Mark Teixeira, second baseman Stephen Drew, shortstop Didi Gregorius and third baseman Chase Headley are expected to start against the Astros. Teixeira is coming off an injury-riddled season, while Gregorius is a newcomer.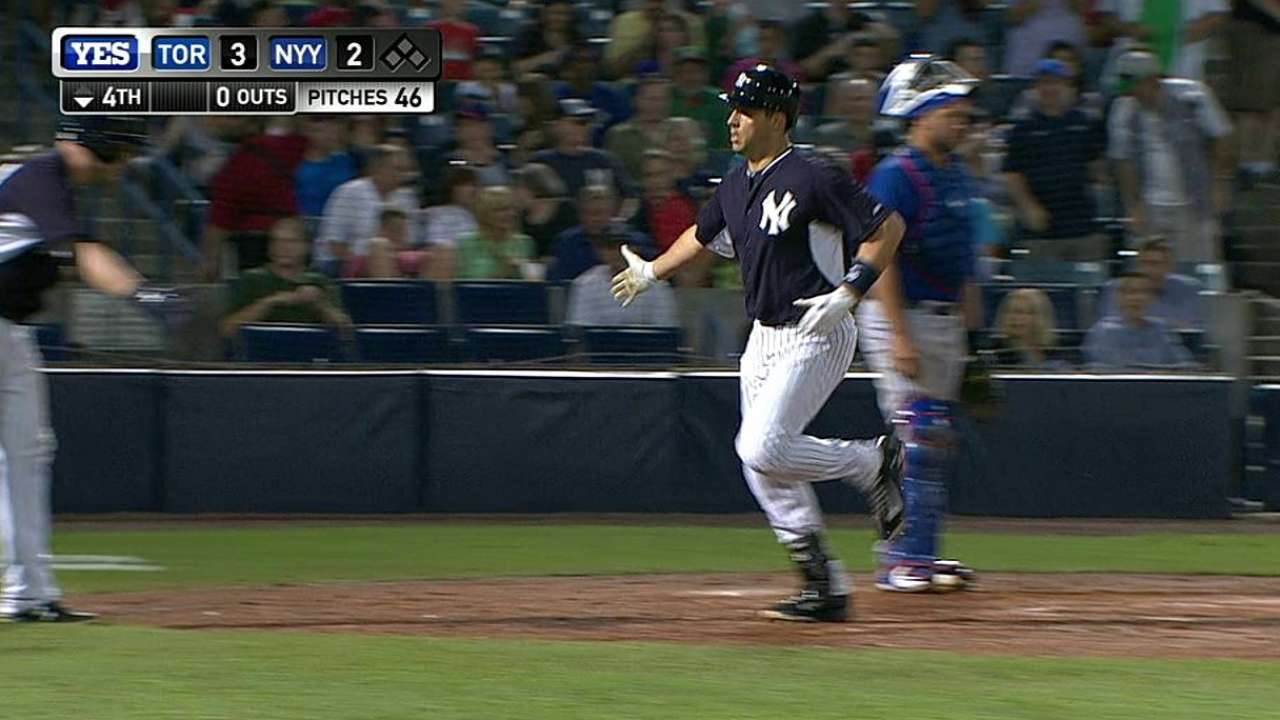 • A new ace takes the mound: NYM @ DET, 1:05 p.m. ET
Left-hander David Price was officially given the Opening Day nod Friday by manager Brad Ausmus, ending Justin Verlander's streak. Verlander had started for the Tigers in every season's first game since 2007. Verlander said he wasn't surprised, citing his less-than-stellar 2014 campaign. Price, who starts vs. the Mets, was humbled.
"I'm extremely honored to take the ball on that day, because it's a very special day in baseball," Price said. "It caught me by surprise, to say the least. I definitely thought it'd be Ver out there."
• Hamels returns to mound: TOR @ PHI, 1:05 p.m. ET, MLB.TV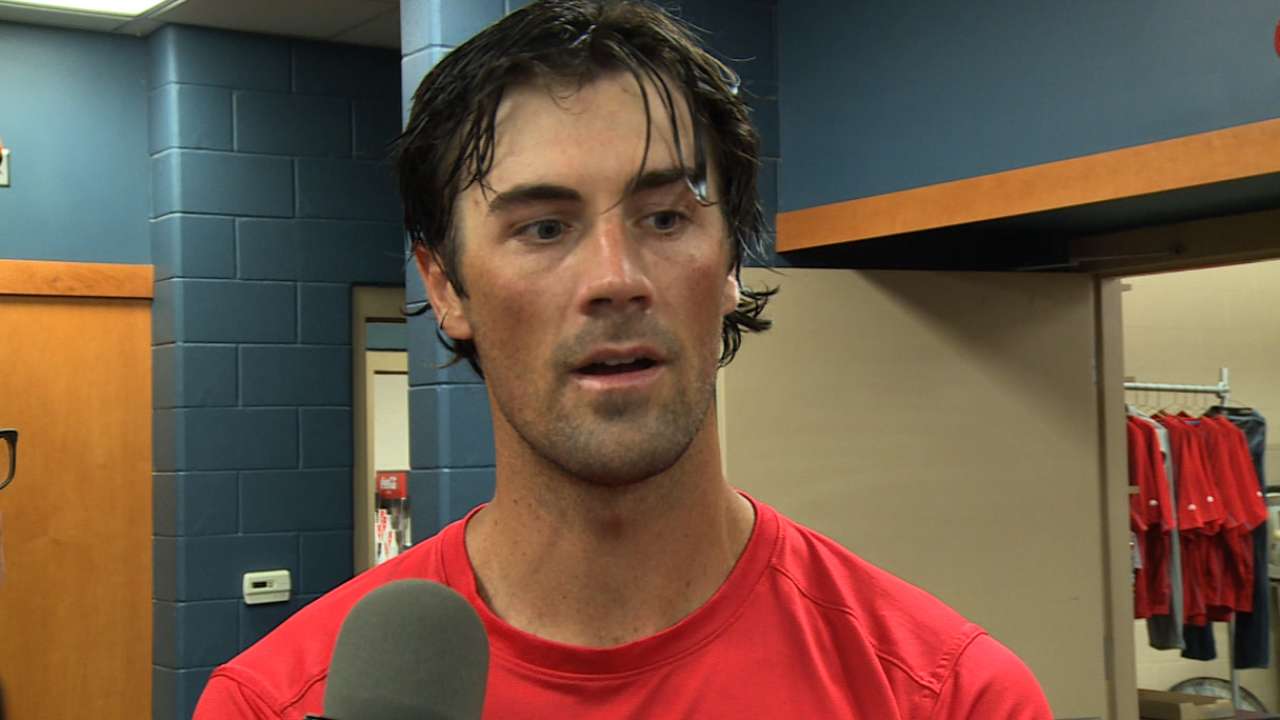 Phillies left-hander Cole Hamels is scheduled to make his fourth start of the spring as the Phillies host the Blue Jays. Hamels, the subject of seemingly endless trade speculation this spring, gave up five runs on six hits and two walks in only two innings against the Orioles on Monday. Knuckleballer R.A. Dickey is scheduled to start for Toronto.
"Over the course of a couple Spring Trainings, you know you don't let that affect you," Hamels said. "You have a certain agenda, and that's what I'm going to stick to no matter what the results are."
Cash Kruth is a reporter for MLB.com. Follow him on Twitter at @cashkruth. This story was not subject to the approval of Major League Baseball or its clubs.