Francona encourages Gonzalez not to focus on pecking order
Indians' shortstop prospect among four players sent to Minors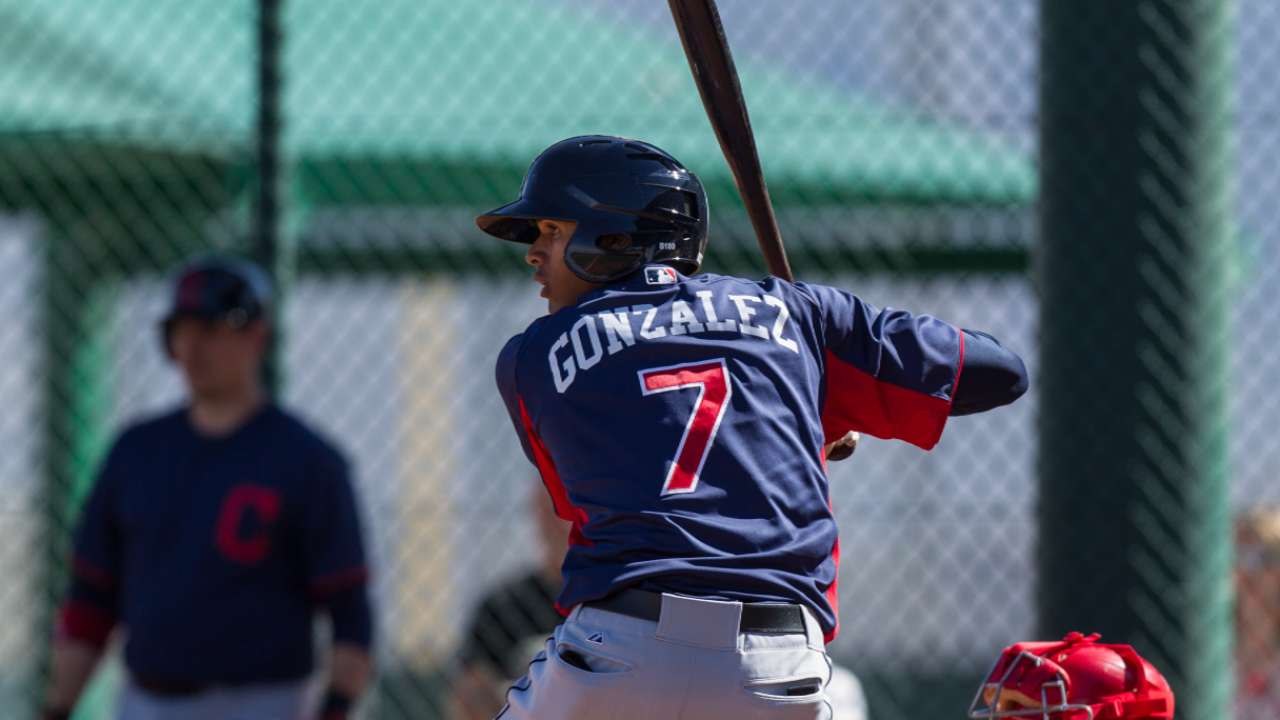 GOODYEAR, Ariz. -- Indians manager Terry Francona does not want shortstop prospect Erik Gonzalez to concern himself with where the spotlight is pointing.
On Friday morning, when Gonzalez was optioned to Double-A Akron as part of the latest round of Spring Training roster reductions, Francona's message to the young infielder was to only worry about things under his control. That means making sure not to focus on the fact that shortstop Francisco Lindor (Cleveland's top prospect) garners most of the attention these days.
"I know Francisco gets a lot of publicity in camp -- as we totally understand," Francona said. "But I told [Gonzalez], 'Just play. Don't spend any energy fretting or worrying about who's perceived to be in front of you. When you get to the point where you can help us win, we'll find a spot.'"
Beyond Gonzalez, the Indians optioned outfielder Carlos Moncrief to Triple-A Columbus, and also reassigned outfielder James Ramsey and lefty Nick Maronde to Minor League camp, prior to Friday night's game against the Angels.
The 23-year-old Gonzalez, who is ranked 11th on MLB.com's Top 30 Indians prospects list, appeared in 12 Cactus League games this spring and spent the bulk of his time at second base in order to get consistent at-bats. Last year, the lanky shortstop hit .309 with 34 extra-base hits and 62 RBIs in 105 games between Class A advanced Carolina and Double-A.
"For a kid that has barely got to Double-A, I love the way he carries himself," Francona said. "He has an air of quiet confidence about him."
Francona said he was also impressed this spring by the 25-year-old Ramsey (sixth among MLB.com's Top 30 Indians prospects), who was acquired from the Cardinals in exchange for pitcher Justin Masterson on July 30 last season. In 95 games between Double-A (St. Louis) and Triple-A (Cleveland) last year, Ramsey hit .295 with 16 homers, 41 extra-base hits and 52 RBIs.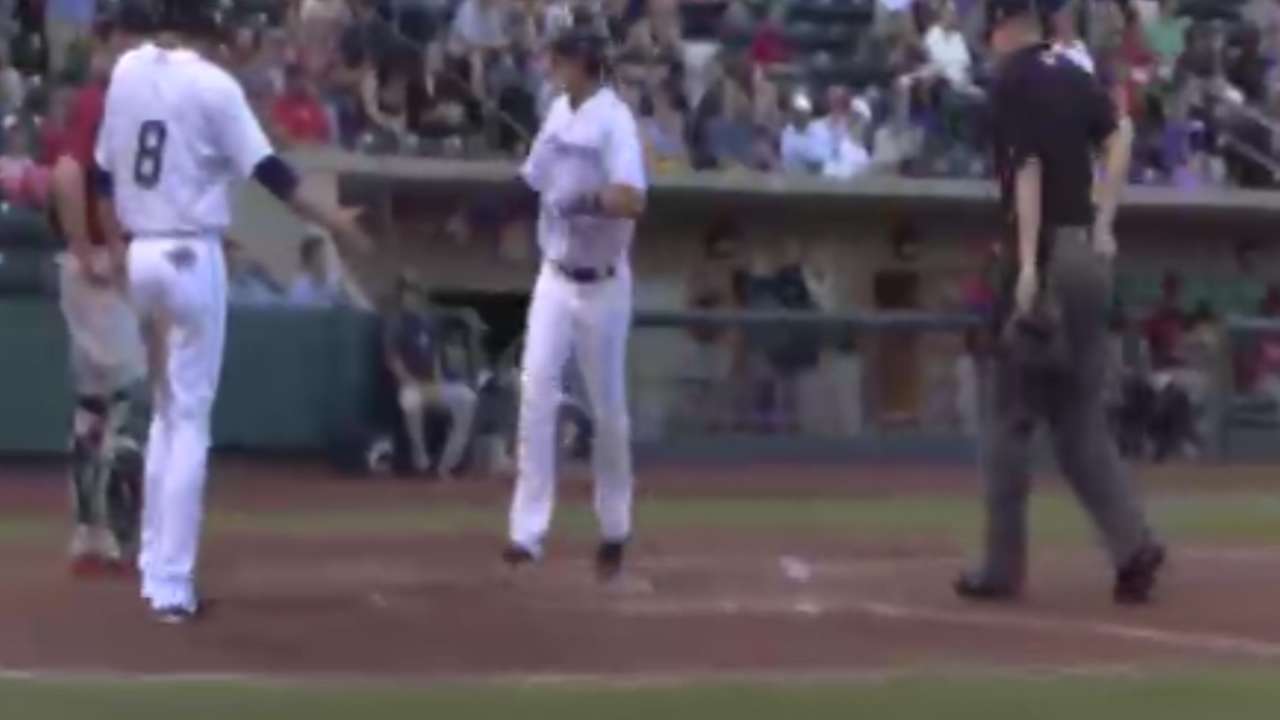 "We enjoyed immensely getting to know him," Francona said. "He's about as nice a kid as you're ever going to meet. He's a really good teammate. I thought it was important for him, being new, to come into Major League camp, get to know everybody -- the staff, the players, how we do things. Now, he needs to go out and play."
Francona added that it will be important for the 26-year-old Moncrief (No. 23 among MLB.com's Top 30 Indians prospects) to work on his offensive consistency at Triple-A.
"He's got a lot of good tools," Francona said of Moncrief, who hit .271 with 49 extra-base hits and 63 RBIs at Triple-A last year. "Trying to maintain that constency with his swing is something that he's still working on. I think we all hope he finds it. He looks like a Major League player. He's got the body, he's got the speed, he's got the arm."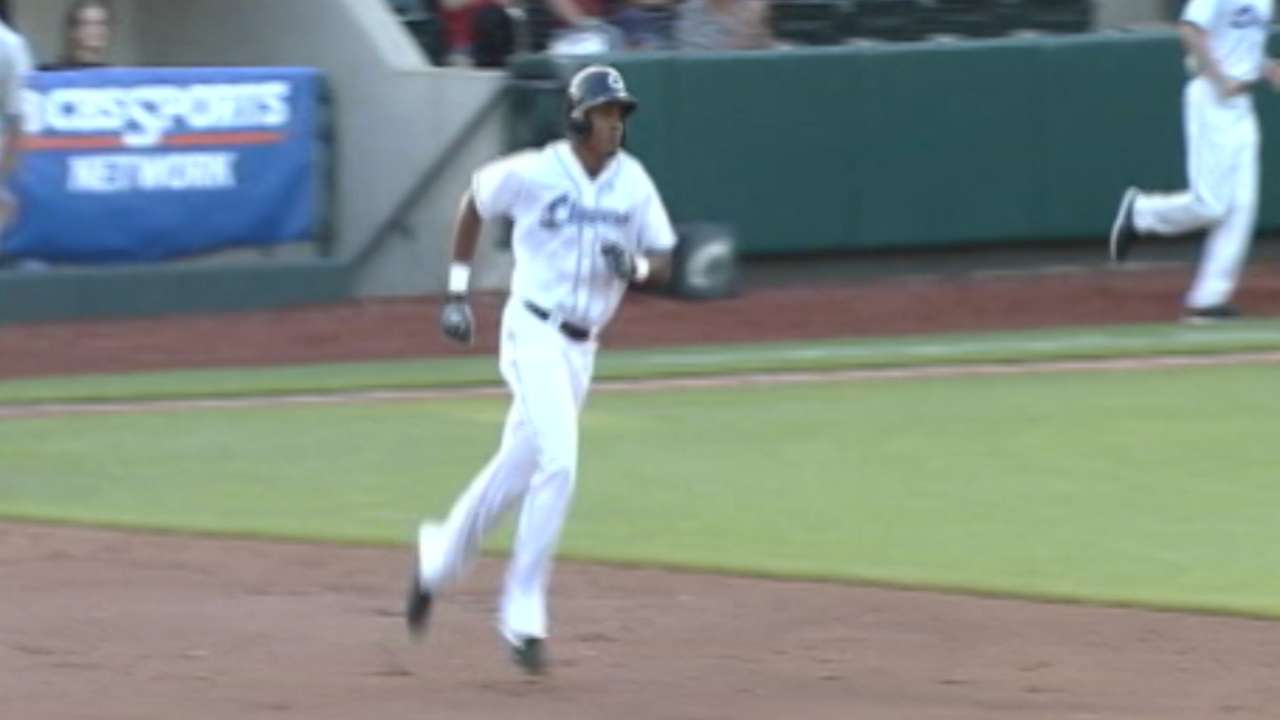 Jordan Bastian is a reporter for MLB.com. Read his blog, Major League Bastian, and follow him on Twitter @MLBastian. This story was not subject to the approval of Major League Baseball or its clubs.