Trio of Dodgers relievers impresses vs. A's
Howell, Liberatore, Aardsma follow Kershaw with scoreless outings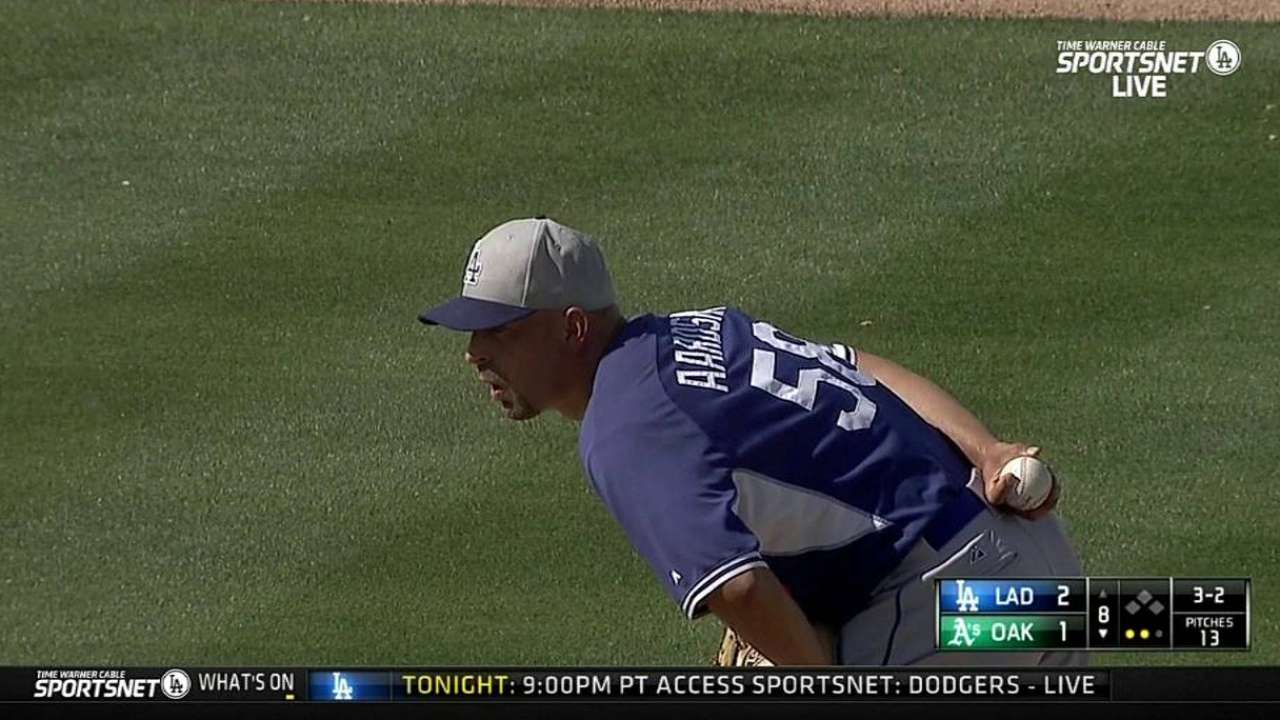 MESA, Ariz. -- Clayton Kershaw was followed on the mound on Friday by three impressive innings from Dodgers relievers J.P. Howell, Adam Liberatore and David Aardsma against Oakland.
Howell, who has had two rough outings and a groin strain this spring, overcame a leadoff single for a scoreless seventh inning.
Liberatore, who came over from Tampa Bay in the Joel Peralta trade and is vying with Paco Rodriguez to be the second lefty in the bullpen, struck out two in a perfect inning and drew praise from manager Don Mattingly.
"He's got great stuff," Mattingly said. "The ball comes out of his hand different. He has a nasty split, throws to both sides of the plate, and it comes out of his hand funny -- like a cannon."
Aardsma, a former closer determined to revive his career, struck out the side in the eighth inning.
Ken Gurnick is a reporter for MLB.com. This story was not subject to the approval of Major League Baseball or its clubs.