Collins sees Colon on track for 'big year'
41-year-old right-hander likely to make next two spring starts in Minor League games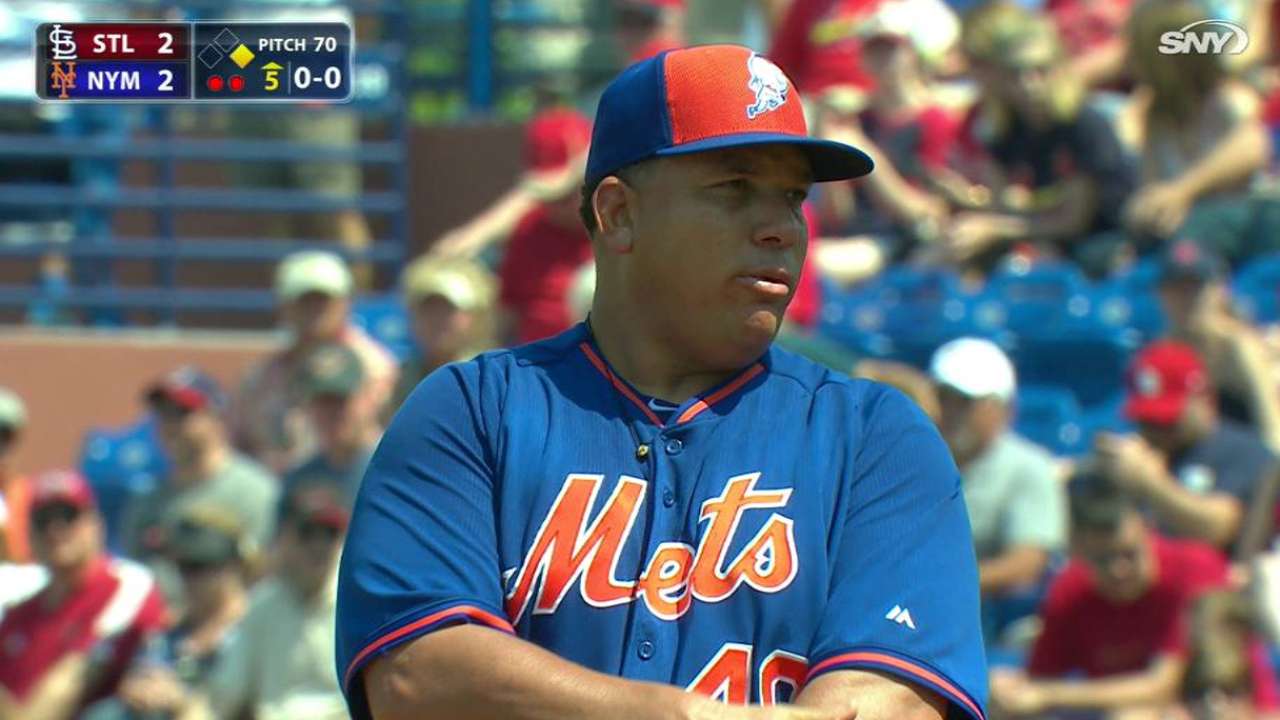 PORT ST. LUCIE, Fla. -- When Mets manager Terry Collins looks at Bartolo Colon, he doesn't see a birth certificate that shows a pitcher who will turn 42 in May. And he doesn't see the 10.29 Grapefruit League earned run average Colon brought into his start against the Cardinals at Tradition Field on Friday.
Instead, he sees a savvy veteran who just might end up being his Opening Day starter this season.
Colon had his best start of the spring in the Mets' 5-4 win over St. Louis. He struck out five in 4 2/3 innings while allowing two runs on six hits and a walk.
"I got my pitch count up [to 72] which I wanted to do," he said through a club spokesperson. "I had the best location I've had all spring."
"I thought he made some really, really good pitches," Collins said. "That's what you want to see out of him. He just continues to pitch to the corners and the four quadrants. He throws one up to change your eye level, and then sinks it down and in. He knows what he's doing. He's right on track to have another big year."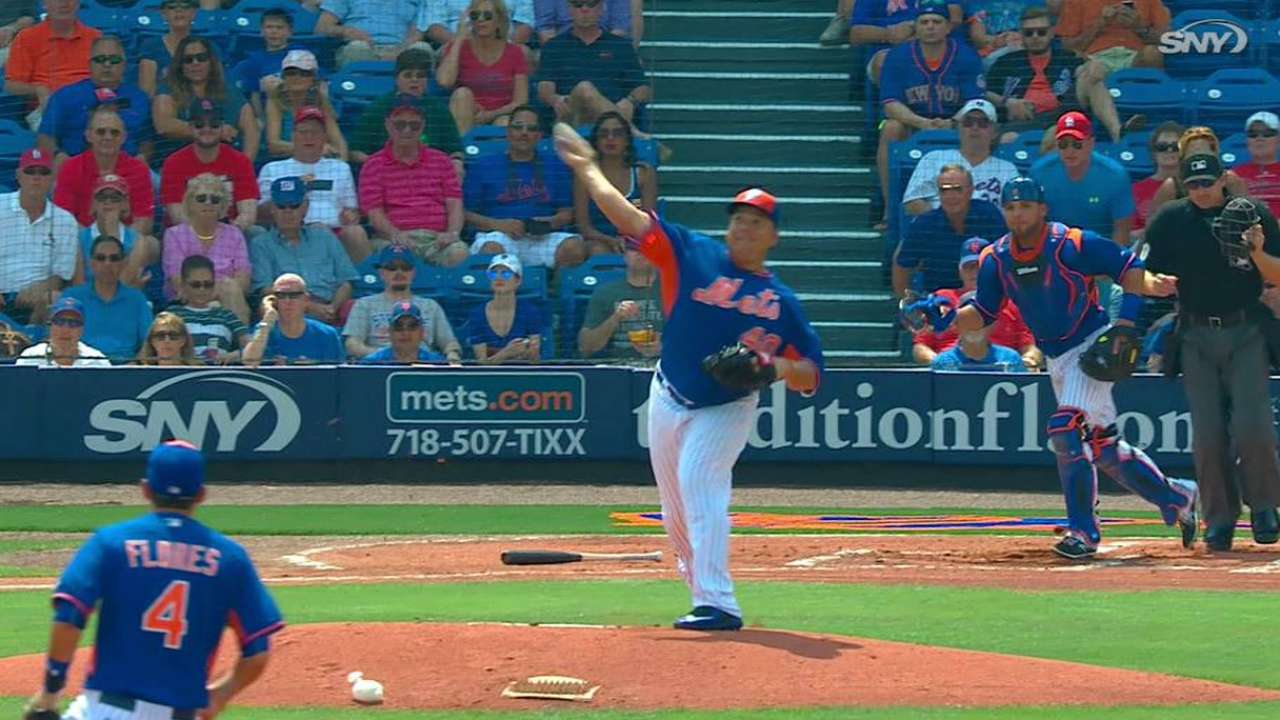 Colon's next two starts are likely to be in Minor League games. The way the Mets have their rotation plotted, his next two outings would be March 26 and March 31. Both games are against the Nationals, whom the Mets face in the season opener.
"We go back to back with Washington in both his starts," Collins explained. "He's going to pitch in both series, so I'd just as soon let him see somebody else."
Paul Hagen is a reporter for MLB.com. This story was not subject to the approval of Major League Baseball or its clubs.