Gibson working on polishing changeup to righties
Although he gave up a homer to Cervelli, righty has been effective with pitch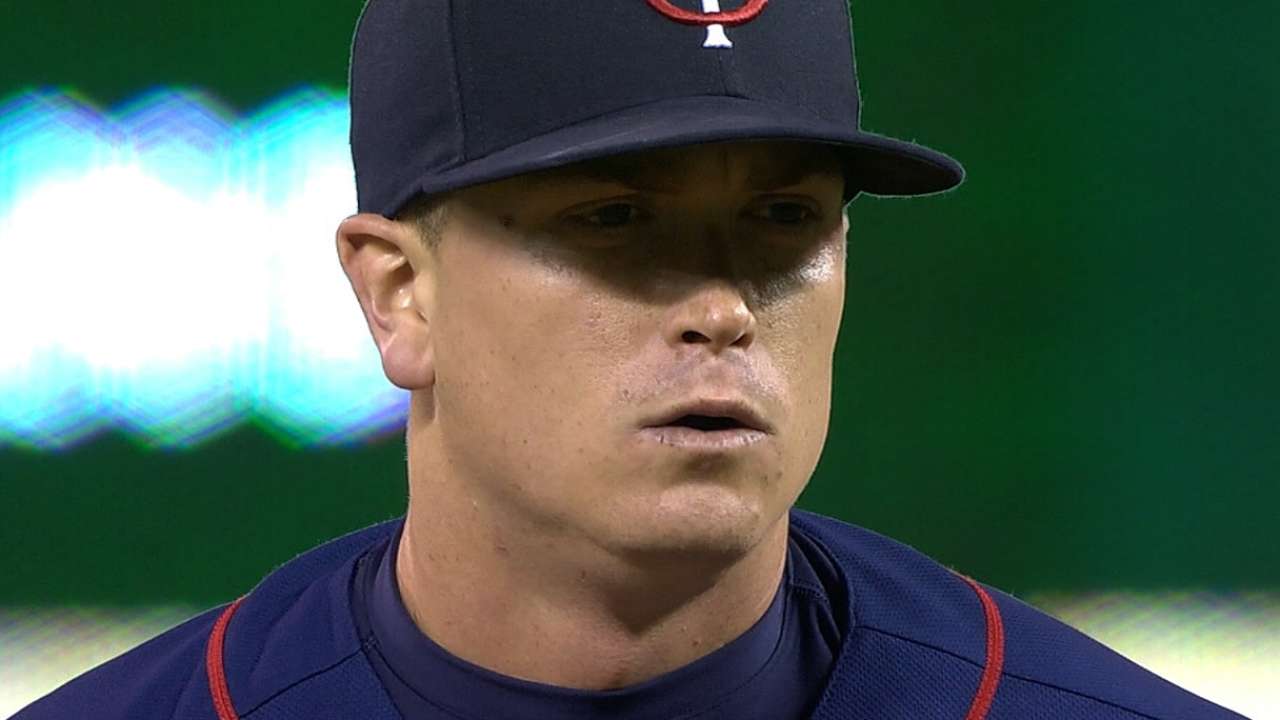 FORT MYERS, Fla. -- Twins right-hander Kyle Gibson is looking to add a new wrinkle this year, as he's trying to incorporate his changeup more against right-handed hitters.
Gibson threw his changeup just 3 percent of the time against right-handed hitters last year, while mixing it in 21 percent of the time against lefties, according to data at Brooksbaseball.net. But he feels like the changeup has advanced enough that he can start to use it to his advantage against righties, and he has been doing just that in Spring Training.
Gibson said it's been effective so far, but he did give up a solo shot to Pirates catcher Francisco Cervelli on a changeup up in the zone in his fourth start of the spring on Friday.
"That was really the first one I've been beat on," Gibson said. "So if it's one out of every seven starts I get beat, I'll be OK with that."
Gibson was otherwise solid, giving up three runs on four hits over 4 2/3 innings. But he did issue three walks, including one to Pirates right-hander Gerrit Cole with the bases loaded in the second inning to bring in a run.
"The walks were frustrating, but that's the same as last year," Gibson said. "But without the walks, I'm pretty satisfied. Kurt [Suzuki] made a good point that we'll live with one-run innings the whole time. So that's something we're working on."
Rhett Bollinger is a reporter for MLB.com. Read his blog, Bollinger Beat, and follow him on Twitter @RhettBollinger. This story was not subject to the approval of Major League Baseball or its clubs.